ESG Greenwashing, Board Cybersecurity, and the Value of Board Assessments
Reading Time:
4
minutes
We took advantage of the Labor Day break – we all needed it and hope you found some time to unplug from your labors and recharge.
As we start this week, a quick shout-out to Rob Treumann and Regine Semira. Rob and Regine are part of the eSCRIBE team, a public meeting management solution we acquired a few months ago. Last week, Rob acknowledged the awesome work Regine did in giving back in Ontario and Alberta. You can read more about it here!
On to this week's TWiG, some ideas worth talking about!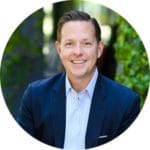 Rob Kunzler
CMO, OnBoard

ESG "Greenwashing" Explodes
We were intrigued by Tim Quinson's article in Bloomberg (found here) regarding the SEC targeting asset-management firms who they claim are "greenwashing" some of their ESG-labeled investment products.
Some on Wall Street are tapping into the ESG investment boom (separate note, our customer Robinhood shared a piece recently that referenced a Morgan Stanley report that "90% of millennial investors say they believe in sustainable investing"), but in a disingenuous way.
The SEC's investigation references research that a significant portion of the funds (and publicly traded companies within) fell short of their environmental and social governance goals. While we are excited to see real, formidable ESG changes happening, this unfortunate example illustrates the need for more transparency and better tools to measure, track and report on ESG-related activities for all companies.
As an example, take a listen to our recent webinar on "Board Diversity: Moving from Optics to Meaningful."
Big and Small: Cybersecurity Threats Come in All Sizes for Boards
We often talk about the importance of information security related to board work. We collectively nod our heads in agreement thinking,"Yes! Of course, information security is at the top of our list of priorities."
Then, the next board meeting rolls around, and so many organizations continue to use email, cloud file storage systems, and over-the-counter messaging services to do this work. And then, we wring our hands and palm-slap our face when we see stories like this one.
In May, a disgruntled former employee of a Brooklyn-based credit union used her credentials to access and delete over 21GB of company and customer data – including recent board minutes – in an effort to get back at her employee. (We should note that the hundreds of OnBoard credit union customers can rest easy, knowing their board data is well-protected from threats like this).
This should not have been possible. The unfortunate reality is too many organizations – large and small – rely on fragmented, unsecured technology to manage their board communication.
All too often we hear the excuse that goes something like this, "We use email and cloud storage solutions to manage our documents and communications. Our board is not tech-savvy and they're resistant to change, so we can't make the switch." Hogwash, we say. This is a weak and uncourageous argument.
The stakes are too high for boards of any organization, large or small. What's more, the technology today – notably OnBoard – is too intuitive, simple, and powerful, the excuse that there is a technical deficiency among board members is garbage.
If your board can send an email, send a text message, or access a website via a browser or device, they have the technical aptitude to master a modern board solution like OnBoard.
The Importance of Board Assessments
President Joe Biden made bold moves last week on 18 people who were named to boards of prominent military institutions (Air Force Academy, Naval Academy) by outgoing President Trump.
We'll stay out of the politics of this one, but it's a good reminder: Evaluate or assess your board and its performance on a regular basis to ensure directors are qualified, succeeding, and moving the organization forward on its specific objectives.
All too often, we hear from customers that the rigor and completeness of board evaluations and assessments are fragmented or operated via less-than-sophisticated processes. This is precisely why we're investing considerably in the roles and terms management, and new capabilities for board assessments.
And sometimes boards have a bad apple in the bunch. Recently, our own Adarsh Mantravadi wrote a piece for Corporate Board Member on How To Deal With A Bad Board Member. Sage advice. Stay tuned for more on this topic!
About The Author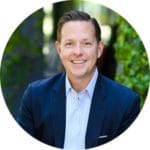 Rob Kunzler is OnBoard's Chief Marketing Officer. With 20+ years of executive marketing leadership experience, Kunzler brings proven expertise in brand development, lead generation, partner and alliance marketing, direct marketing, product marketing, digital marketing, and public relations.