Engagement Analytics offers
anonymized and aggregated
real-time insights into how your board works. Know when board books are read, where annotations are made, and what sections are receiving the most attention from the board. It makes meetings smarter by bringing data to bear, shining light on topics that demand an extended discussion.
Engagement Analytics offers metrics that improve preparation, drive meeting engagement, and help you make smarter decisions.
Know What's Big Before the Big Meeting.
Engagement Analytics prepares directors to better engage with board materials before meetings. It provides insight into which agenda sections are receiving the most attention and where stakeholders are making significant notes and annotations. It's clear-eyed data that guides directors to important details and interesting topics.
Administrators have new information at their fingertips to help the board like never before. Bring new details to the board's attention shaped by data on what directors are engaging with. These insights are a perfect way to support the board's planning and research for each meeting.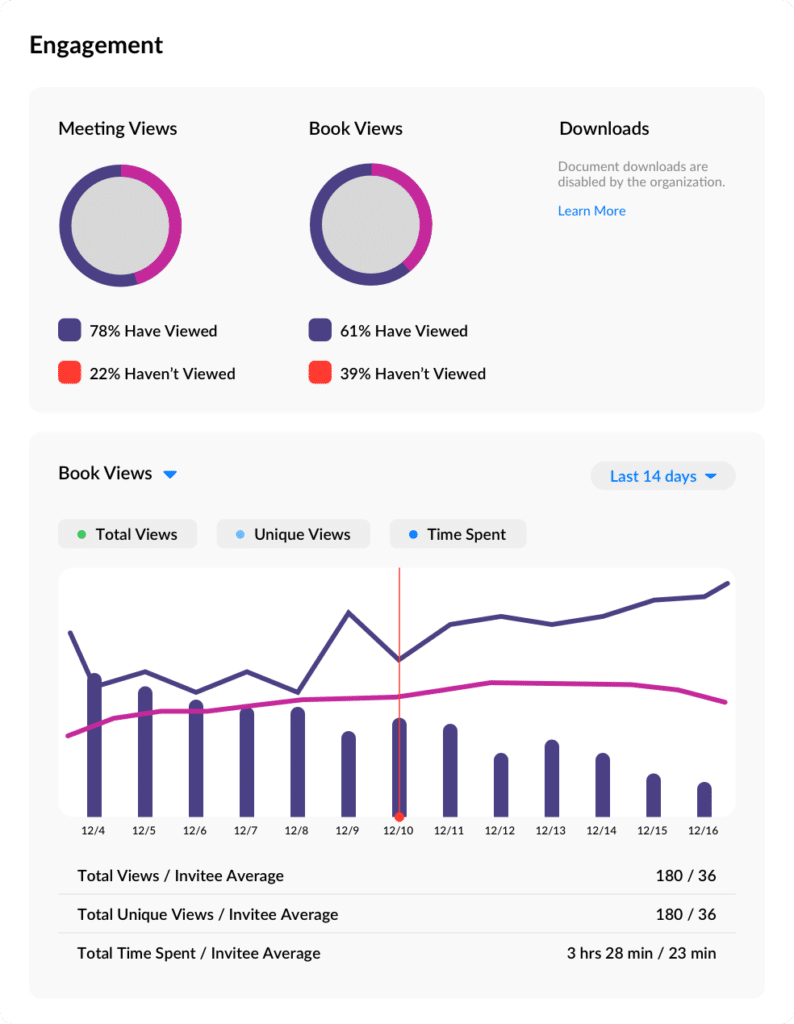 Make The Most of Your Board's Time.
Engagement Analytics enables executives to optimize the materials they prepare for the board. It equips leadership to be ready with detailed guidance on heavily trafficked agenda sections. Over time, creating more relevant and helpful information that raises the caliber of conversations and decisions being made by your board. Analytics offers executives the insights their board needs to think more strategically at their next meeting.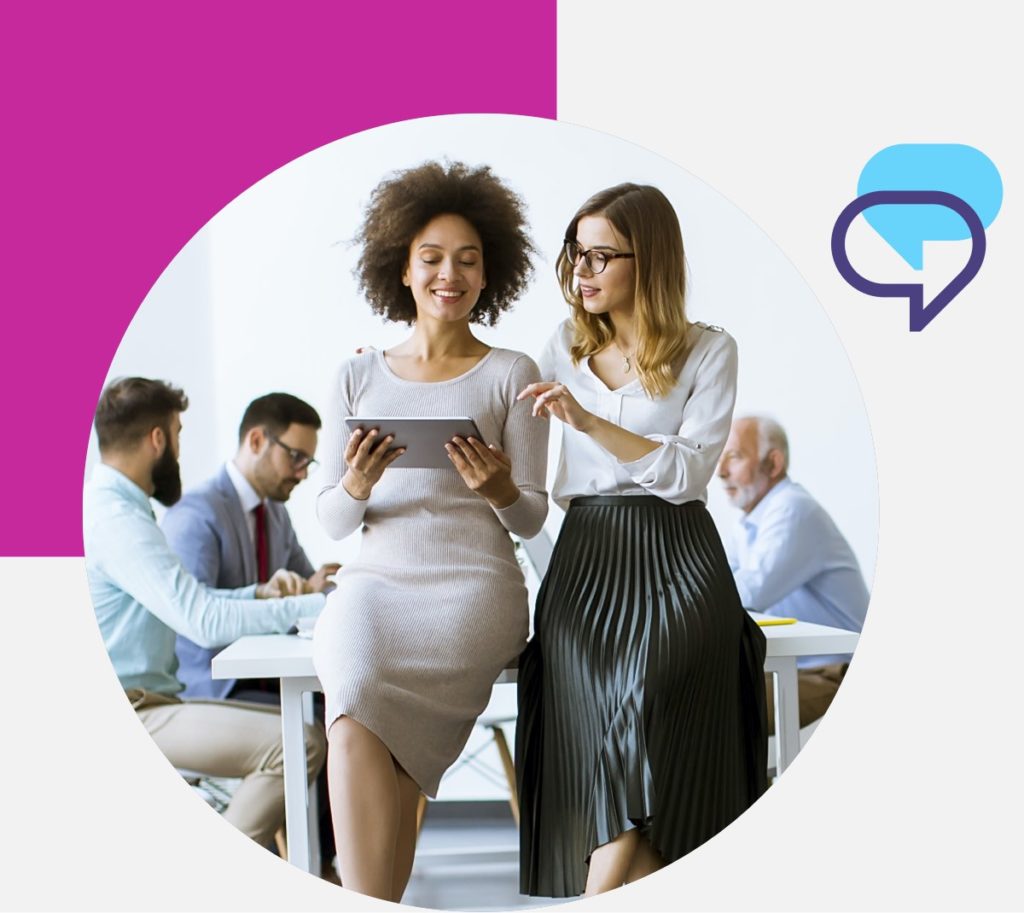 Ready to Find Out Where Boards are Going?
Talk to a board intelligence expert.