New OnBoard Features & Capabilities
A new era of board governance has arrived, underscoring the need for improved board collaboration and reliable, data-based intelligence. That's why OnBoard continues to innovate — From preparation to planning and follow-up, bringing new capabilities to directors, executives, and administrators that help them have smarter board meetings.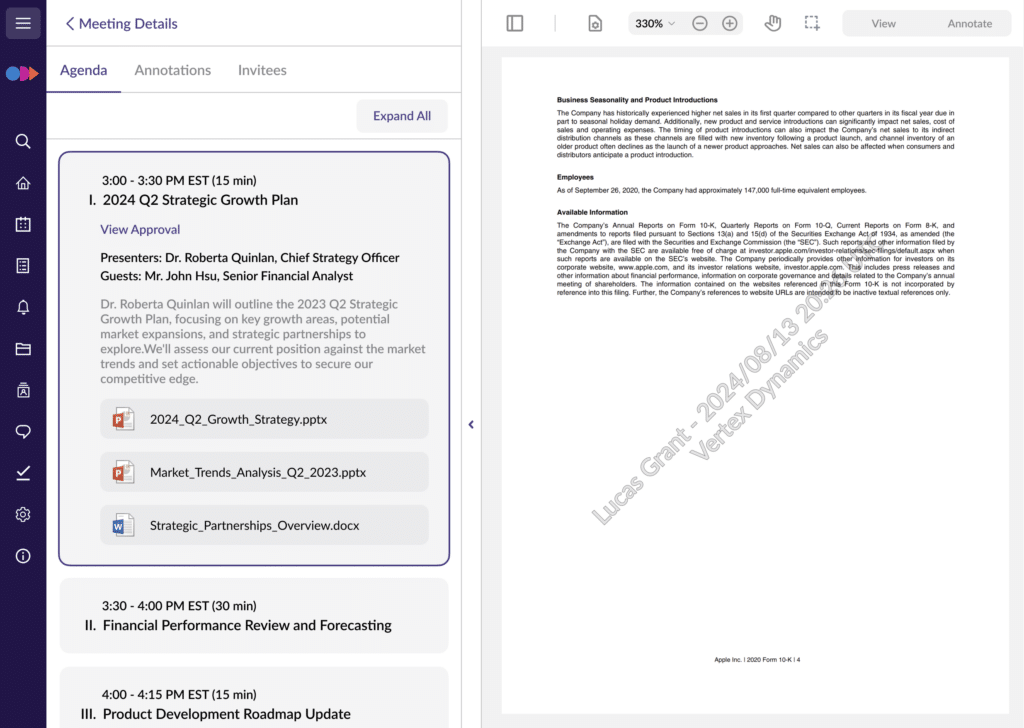 OnBoard's Watermarking feature ensures that your board's confidential documents are accessed solely by authorized eyes, By introducing transparent, customizable watermarks on every page, your documents will carry a unique identifier that deters leaks and traces any unauthorized use.
For organizations that prioritize board diversity, OnBoard's Diversity Reporting capability makes it easy to record, chart, and plan updates to board diversity goals.
Microsoft Office 365 Integration
With OnBoard's integration with Microsoft Office 365, your board administrators can combine the best of two powerful platforms for seamless workflows and collaboration. The Integration enables real-time edits, comments, and updates across Microsoft-native files that automatically sync to OnBoard.
Intelligent

Advanced

Comprehensive

Find Anything

Smarter Decisions

Systemwide
Search
OnBoard's Advanced Search algorithm makes it easy to quickly find exactly what you're looking for, including full documents, meeting records, message histories, and more. 
Roles and Terms Limit Management provides real-time insights to improve recruiting and succession planning efforts — helping create a more intelligent and responsive board of directors. It's a holistic way to track your board's experience, background, and term limits, presenting the big picture for board composition.
OnBoard Skills Tracking gives you insights into competencies for better visibility into current board composition. Quickly identify your board's experience in specific areas and highlight gaps, then take action or build a recruiting plan that fits your organization's strategic direction.
Assessments set the foundation for your boards future and helps your team develop priorities that strengthen the organization's governance performance and practices. Whether that comes in the form of an annual board assessment, a committee assessment, or CEO evaluation, it's a powerful way to continuously improve board performance with actionable results.

Seamlessly sync your OnBoard with your primary work calendar: Outlook, Office 365, Exchange, Google, and Apple.
Create a continuous feedback loop to help improve your meetings. When meetings are finished, score their overall effectiveness and provide candid feedback on what went well and opportunities for improvement.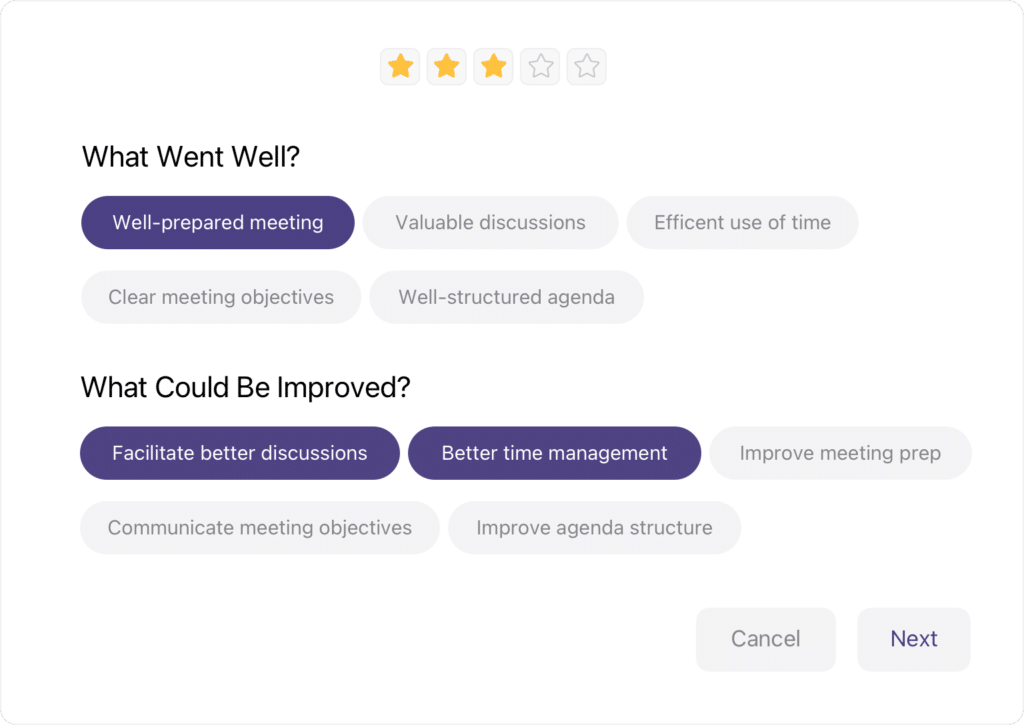 Agenda Time Management helps leader optimize their meeting time, ensuring meetings progress according to their established schedule. A smart pace keeper helps you manage your meeting cadence and focus your conversations.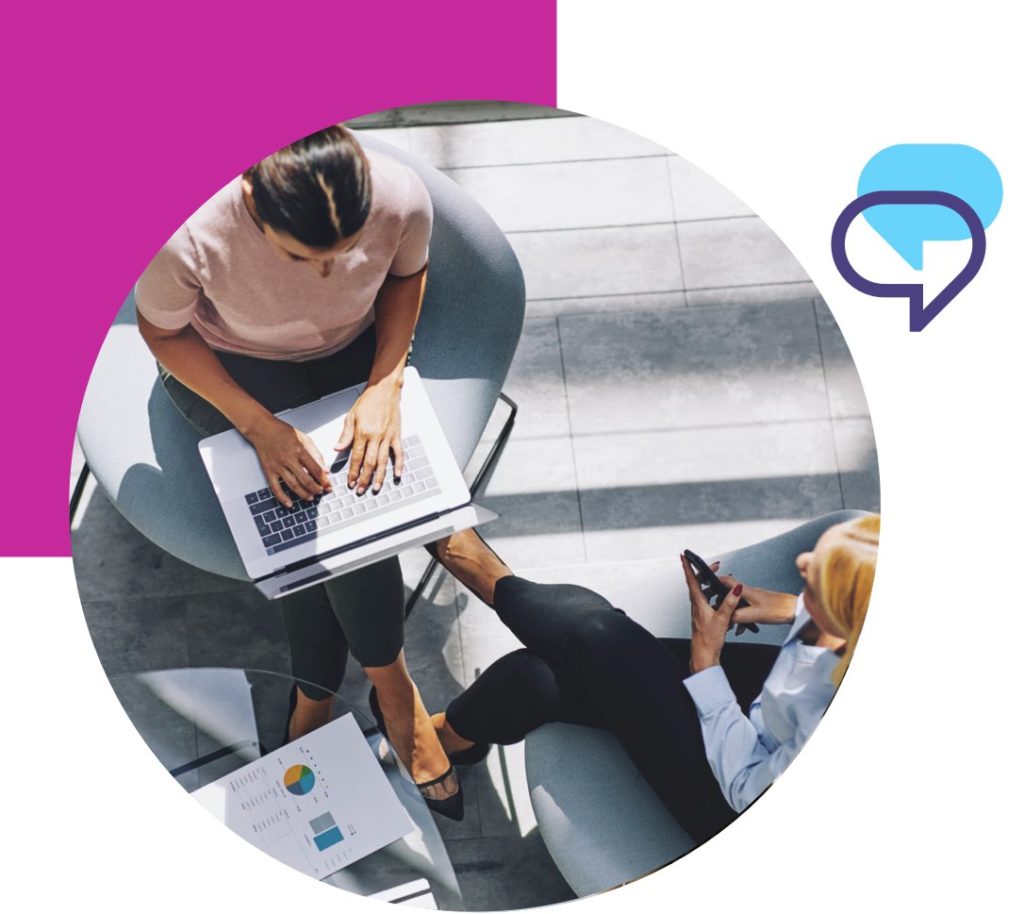 Ready to Find out Where Boards are Going?
Talk to a board intelligence expert.