Send and sign agreements securely from any device. eSignatures keep your signed documents and legal agreements organized with all the rest of your board work. A powerful solution, integrated into OnBoard, that let's you skip managing a second app — no need for Docusign.
For Time Sensitive Materials and Transactions
Directors don't need to download an additional app to sign documents. eSignatures empower directors and executives to take immediate action for every documents that needs a signature to be executed. A fast and simple way to govern for remote and traveling leaders.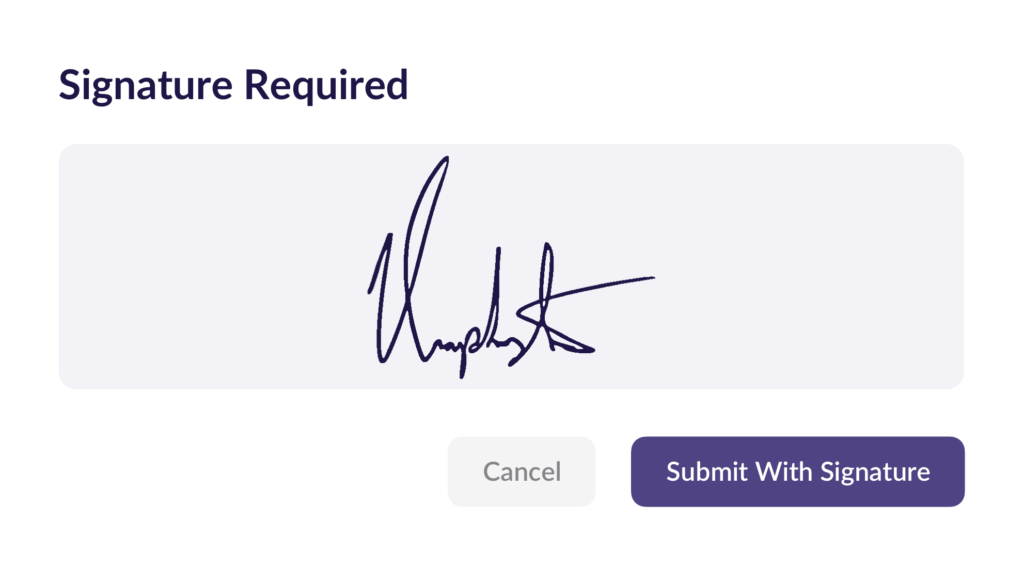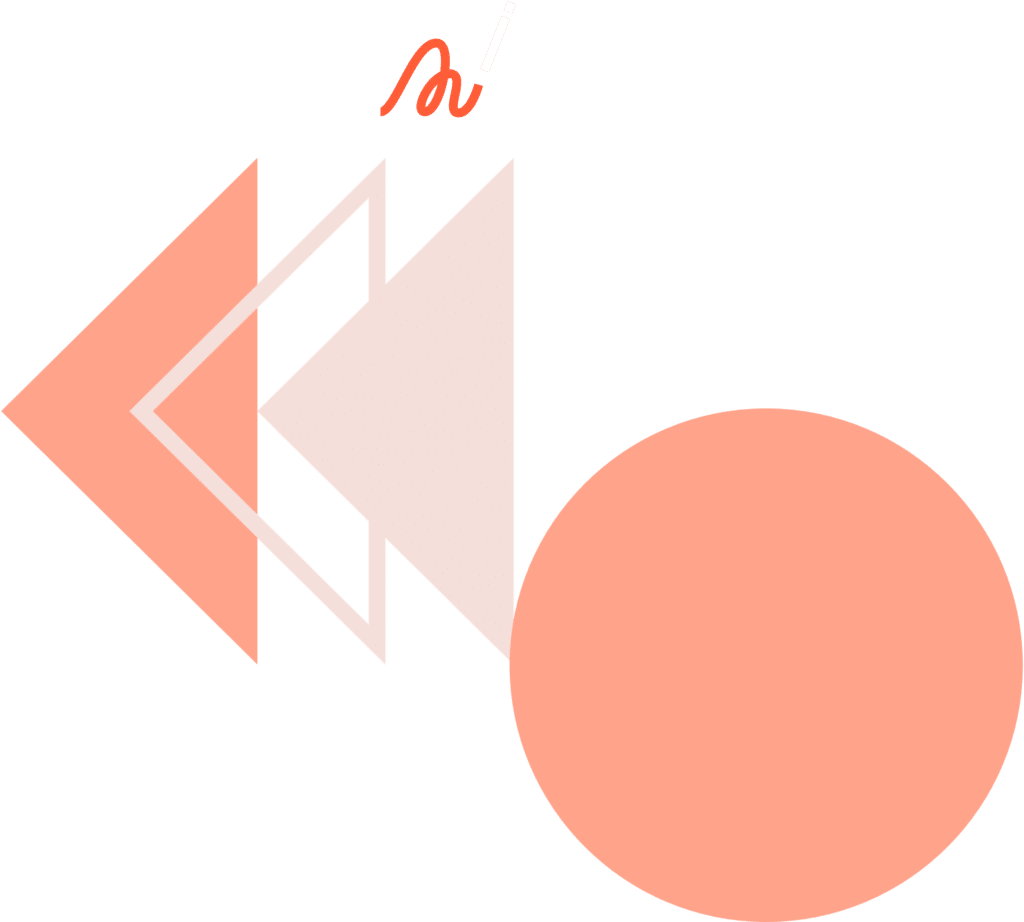 A Single Hub to Monitor Progress
Administrators can manage and track any document that need signatures. Directly in OnBoard, the eSignature dashboard provides complete visibility into the process. You can see exactly where a document is in its workflow – who signed it, when they signed, and what signatures are still outstanding.
Stop printing, mailing, and hunting for people to sign your paperwork. And if you're already leveraging an eSignature solution for your board and management materials, we've removed the middle man, replacing third party eSignature providers.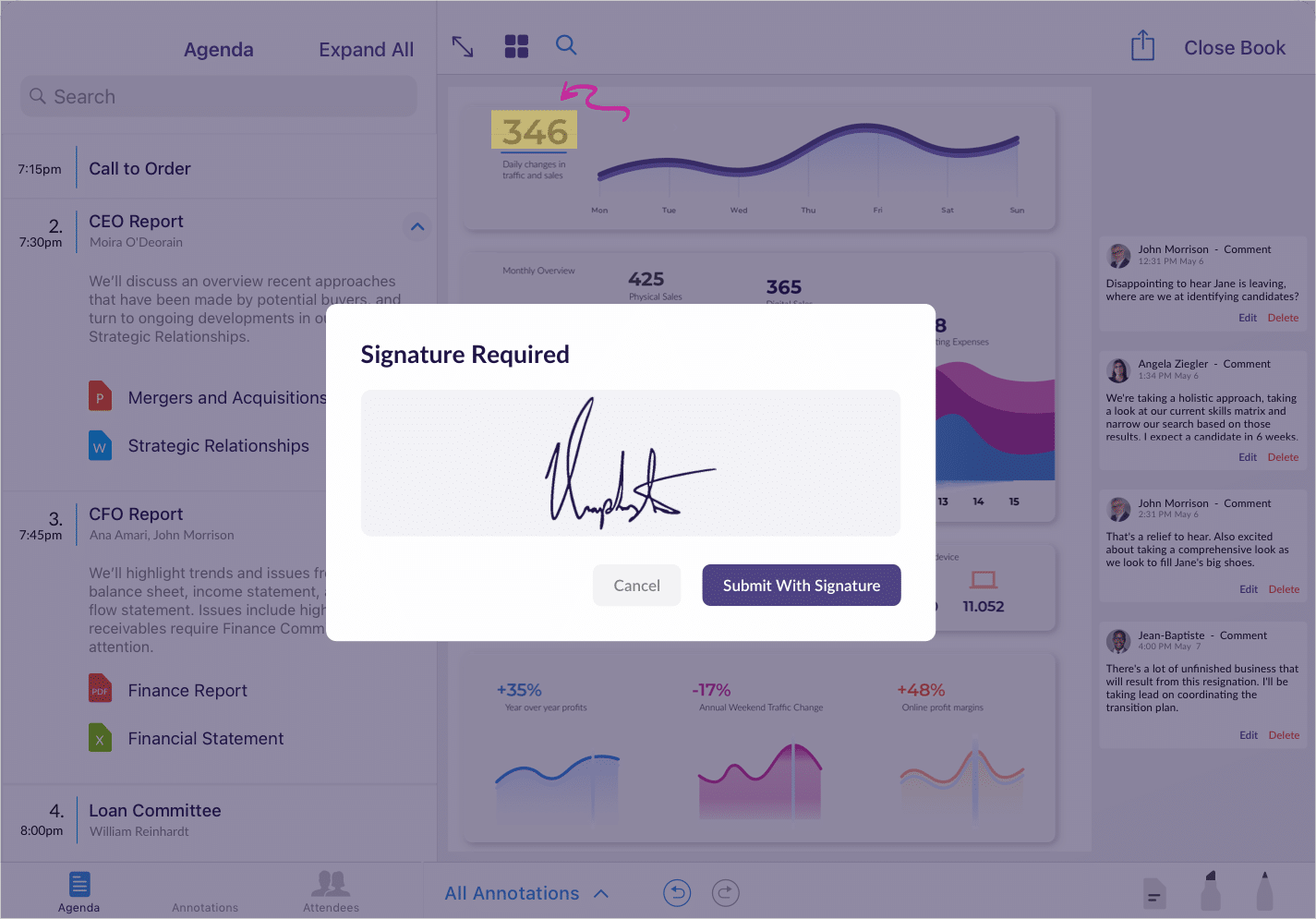 Secure and Private For Everything Confidential
OnBoard's secure eSignatures allow you to always verify the signature is from the intended recipient through the individual's unique OnBoard ID. With our granular permission management, only those with the authority to view and sign documents have access. Your directors secure eSignature can be produced instantly and reliably.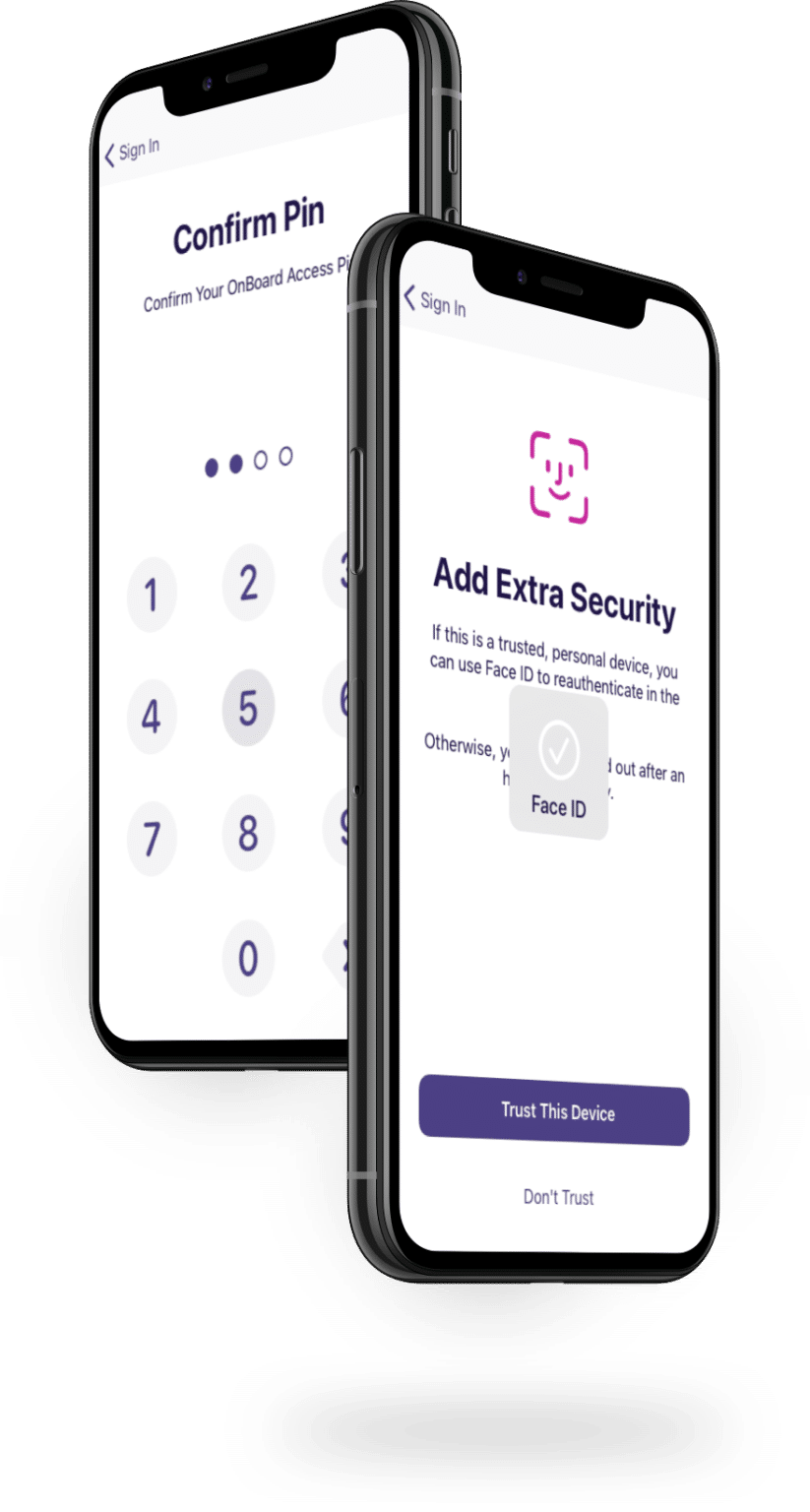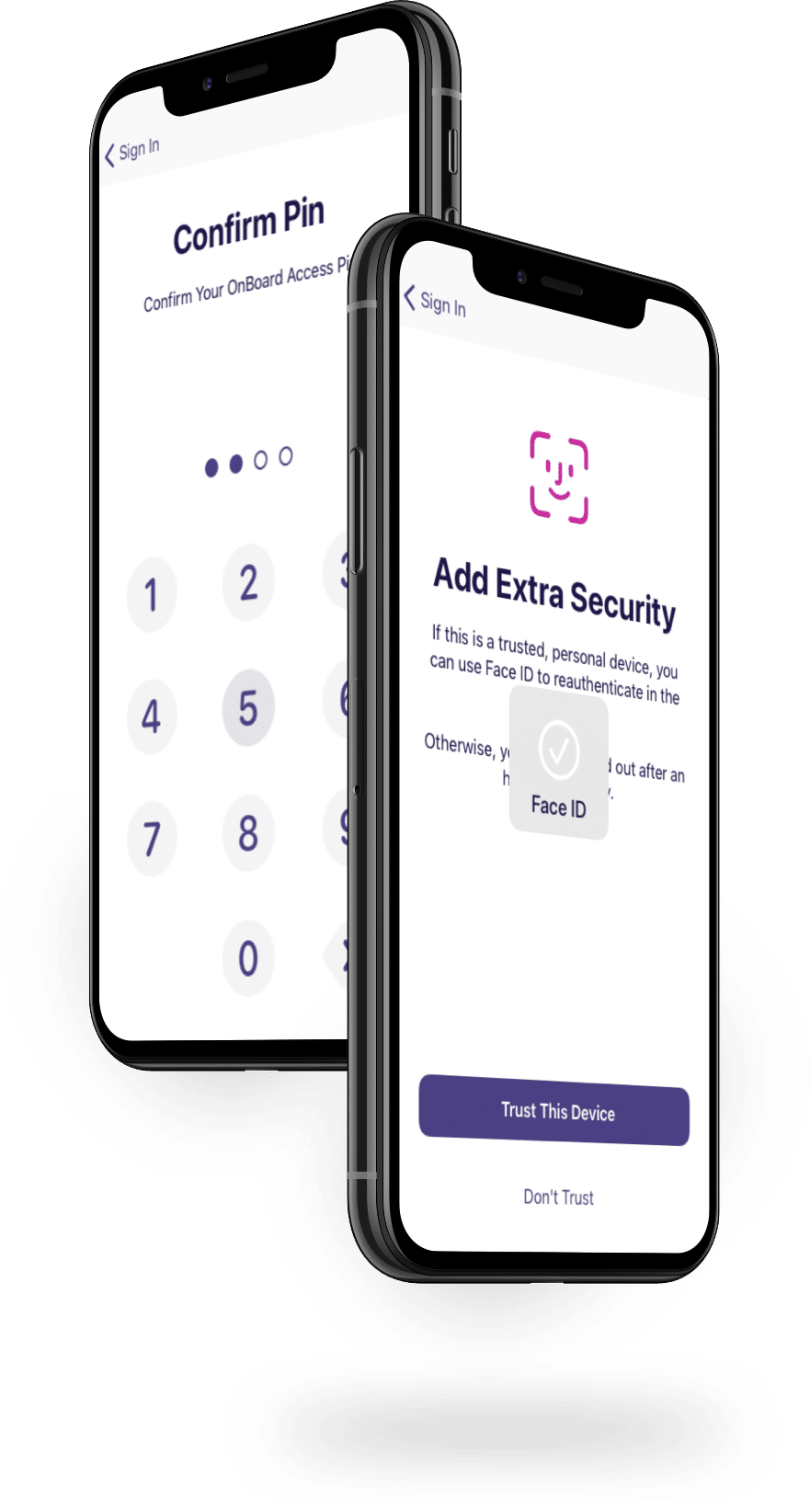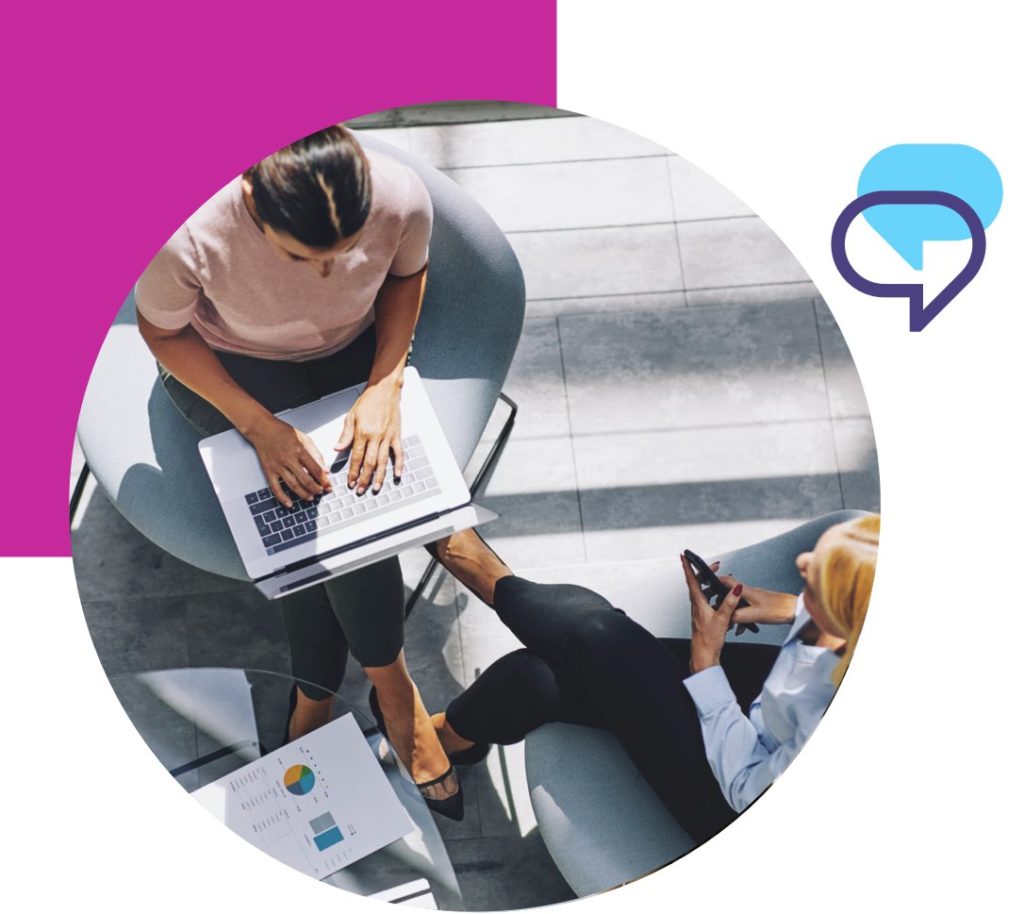 Ready to Find Out Where Boards Are Going?
Talk to a board intelligence expert.