Reading Time:
5
minutes
The needs of your stakeholders are changing—fast.
The 2023 Edelman Trust Barometer survey found that leadership failures and economic downturns have created societal polarization and distrust. But in this uncertain landscape, respondents said they view businesses as "competent and ethical" institutions—and they expect them to enact change.
50% of those surveyed said businesses could do more in the areas of economic inequality and energy shortages

The vast majority want to see CEOs take a stand on the treatment of employees (89%), climate change (82%), and discrimination (80%)


At the same time, the world has seen a surge of new technology. Innovations such as artificial intelligence (AI) and the Metaverse are poised to alter how we live, work, and strategize. 
Along with the movement toward societal change, this technological shift means boards must transform how they serve their stakeholders. The modern board must move beyond focusing on finances to lead with resilience, trust, and ethics.
At this crucial intersection of new technology and social change, board leaders are responsible for adapting and leading the way.
Challenges for the Modern Boardroom
The pandemic's aftershocks forever transformed the board governance landscape, ushering in virtual meetings and lightning-fast digital communication. However, as time passes, boards need to develop deeper technological capabilities to solve more complex challenges.
The Needs of Multiple Stakeholders
Today's boards need to broaden their focus from shareholders to stakeholders.
Stakeholders are your customers, employees, suppliers, regulators, and community—anyone who voices their interest in your business. In this expanded circle, the board has more people to please and more eyes on its actions.
"There are a lot of things coming at boards, perhaps more so in recent years than ever before, because of this multi-stakeholder world they're operating in," says Martyn Chapman, Chief Product Officer at OnBoard. "There's more for boards to be aware of and incorporate into their decision-making and strategic thinking."
Boards especially need to stay mindful of stakeholders' values. They increasingly care about how organizations operate in broader society: 
How does the business impact customers?

How does the business respond to social issues?

Where does sustainability fall within their business ethos?


More Data and Regulation Means More Risk
In the digital era, boards must process and store more information and communication than ever. There's less room for error—and more chances for privacy breaches and cybersecurity threats.
Highly regulated industries are especially vulnerable. Organizations must transmit health care records through HIPAA-compliant platforms and scrutinize financial industry guidelines. If they access non-public information, they could incur fines and penalties.
No matter the industry, all boards operating in the U.S. should mind Delaware General Corporation Law Section 220. This states that stockholders have the right to examine corporate records of public companies with a reduced threshold for discovery.
Enhance strategic meetings with OnBoard's intuitive board management tools.
Why Technology is an Afterthought for Many Boardrooms
Meta's virtual world, coined "the Metaverse," could one day host board meetings and community events. Augmented reality (AR) could offer boards creative ways to experience data and voting.
New technology is changing how boardrooms do business—but it's an afterthought for many.
Companies' willingness to embrace new technology depends on their industry and market. For example, public boards have more tenure, private boards lean more traditional, and nonprofit boards may not be aware of their options.
For busy board members, adopting new technology can feel cumbersome and daunting. They may not have enough experience with AI to understand its benefits and use cases.
One way for boards to combat this technology aversion? Appoint a leader (not the chair) to oversee new technology processes, strategy, and annual planning. They can act in a "Board Excellence" role to drive organizational quality and manage tech adoption throughout the board.
The Essential Tech Your Board Needs
When dealing with technology overwhelm, it helps to focus on the essentials. Here are 3 types of tech you need for effective board governance.
1. Tech That Matches the Pace of Communication 
With the rise of digital processes and communication channels, people now send information 24/7. Boards are expected to keep up with emails and text messages as quickly as they pop up.
The modern boardroom needs tech that facilitates seamless communication among themselves and with leaders. 
"Provide a method for boards to communicate with each other that's robust, secure, and protects against security matters and concerns about litigation," Martyn says. 
The chosen communication tool should also protect the confidentiality of records and store them in alignment with company policy—no more information shared haphazardly in text threads or Gmail inboxes.
2. Tech for Decision Resolution and Voting
In today's sometimes virtual, sometimes in-person world, your board may need to make a decision outside of an in-person meeting.
Adopting new tech for decision resolution gives you a secure portal to alert your board to outcomes. Plus, it lets you obtain unanimous written consent from board members when making important decisions that affect shareholders.
3. Tech for Member Engagement
It's no longer best practice to release a 400-page reading for board members to review for the next meeting—but you also don't want to send piecemeal updates.
Member engagement products facilitate back-and-forth communication. With these tools, you can foster a sense of community between board members and share information gradually.
How to Prepare for an Artificially Intelligent Future
The future of AI is already here. If you're just starting to prepare now, you've got some catching up to do. 
While this might feel daunting, you can take proactive steps to help your board grow with the times instead of against them.
Give the Board a Crash Course in AI Basics
Your entire board needs to understand the principles of AI to engage with new AI tech in the boardroom.
First, share foundational information to ground your board in what AI actually is. Then, clarify the opportunities and risks it presents to your business. 
For an even deeper dive, invite your chief technology officer (CTO) or chief information officer (CIO) to host an informational session. Or, have board members pair up with the company's human resources specialists to talk about the impacts of AI on human capital management, talent, recruitment, and retention. 
Back Up Your Policies With a Deep Sense of Responsibility
As AI continues to evolve, so will companies' concerns. For many board members, cybersecurity threats and the ethical impacts of AI use are top-of-mind.
Instead of swiftly putting AI policies in place, boards should stop and ask themselves: 
How do we responsibly adopt and engage with AI?

What ethical ramifications should we consider? 

What business model transformations could occur once we introduce AI?

How can the board get up to speed on cybersecurity risks from new technologies?


Avoid potential ethical or security pitfalls by connecting AI to your existing compliance and regulatory guidelines. The appointed "Board Excellence" role can also help mitigate risk by sharing AI safety guidelines with members.
AI is an efficiency-boosting tool, but it's also a responsibility. Understanding this can help your board members make smart decisions about emerging tech.
Consider Your Strategy
Any digital transformation initiative should dovetail into a business case. When you're integrating new technology, make sure it aligns with your organization's strategic goals. 
Develop time frames for training the team on any new tech, whether that's a virtual reality (VR) initiative or an AI platform. Within your plans, create checkpoints for reviewing technology implementation and results. 
Remember What AI Can and Cannot Do
Just as businesses operate under a duty of care, making decisions with their customers' best interests in mind, board members must validate AI-generated information so they don't give stakeholders incorrect information.
AI tools come with the disclaimer that the information provided may not be accurate. Board members using AI for research must verify data in source material and use their best judgment about what to trust.
In 2023, a practiced attorney with more than 30 years of experience used ChatGPT to analyze legal cases. In the process, he spotted a major problem: Several referenced cases didn't actually exist.
The lesson: Use AI responsibly. Board members should validate the information AI generates before relying on it to drive decision-making.
Bringing New Tech Into the Boardroom for Good
AI has already become a mainstay for modern businesses. With diverse use cases like analytics, automation, and forecasting, AI helps organizations become more efficient and productive.
But bringing new AI technology to your board is costly if not used responsibly. 
Your board's resilience matters above all else. Be willing to learn how AI can help your board achieve its goals. By integrating new technology into your workflows, you can set your company up as a trusted leader of digital transformation. 
A board intelligence platform that streamlines governance for more than 5,000 organizations around the world, OnBoard provides a secure, data-driven solution to optimize your board meetings and strengthen decisions. Request your free trial today.
Board Management Software
The comprehensive blueprint for selecting a results-driven board management vendor.
About The Author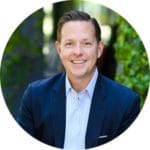 Rob Kunzler is OnBoard's Chief Marketing Officer. With 20+ years of executive marketing leadership experience, Kunzler brings proven expertise in brand development, lead generation, partner and alliance marketing, direct marketing, product marketing, digital marketing, and public relations.