Reading Time:
4
minutes
Our hearts are heavy after watching the changes happening in Afghanistan and the continuing COVID-19 crisis unfolding here in the United States. Both situations remind us, as individuals and as leaders of organizations, we have an obligation to a to a bigger calling, and none bigger than being a good global citizen focused on helping others through service.
This week we have three thought-provoking governance and technology topics to address, including corporate innovation, stakeholder versus shareholder value, and a notable activist investor takeover at GameStop (GME). 
Enjoy!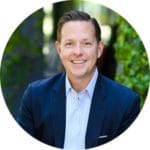 Rob Kunzler
CMO, OnBoard

Innovating Corporate Governance
The first, from the experts at KPMG and their Board Leadership Center, we present an interview with Dambisa Moyo (Author & Board Director, 3M Corporation, Chevron, and Conde Nast).
Dambisa shares her ideas on how to innovate corporate boards, including positing, "we need to make corporations stronger than ever – partly because of their traditional role in job creation, infrastructure, driving innovation, and paying taxes, but also because we need to make sure they're performing at the highest level as boards and the corporations they serve are taking on a much bigger and broader responsibility set as we move away from financial shareholder primacy into a stakeholder world."
It's a great read, and encompasses ideas around CEO succession, ethics, and board metrics. As we said last week, governance continues to find itself in a moment of reinvention spurred both by necessity and innovation. We were especially in agreement on the notion of metrics to track and measure board performance. We discussed this idea in a webinar we presented in the spring of 2021, tackling the concept of "The Next Normal for Board Governance." It's worth a watch!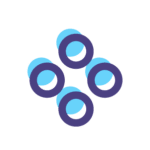 Stakeholder vs. Shareholder Primacy
Speaking of stakeholders, there was a great article in the Wall Street Journal by Lucian A. Bebchuk and Roberto Tallarita ('Stakeholder' Talk Proves Empty Again – paywall). 
In the article, the authors discuss the Business Roundtable's Statement on the Purpose of a Corporation one year after hundreds of CEOs signed the document indicating they were committed to "deliver value to all stakeholders, not only shareholders." The authors analyzed over 100 signatory companies to see how their governance practices shifted to accommodate the spirit and letter of the pledge but found "most of them reaffirmed governance principles supporting shareholder primacy."
From our point of view, the shift toward a more inclusive stakeholder pledge and away from shareholder primacy will be a marathon and not a sprint. It surprises us little that many organizations haven't yet backed the pledge with tangible governance amendments or measurable strategies. The cynical view might be that for some organizations, signing the pledge was window dressing. We're slightly more optimistic, noting that a move to a true stakeholder primacy must amend a century of inertia. 
There are signs of encouragement even in our corner of the world. More and more organizations are utilizing technology as a way to more clearly understand and compare their governance practices to other peers, suggesting that as more organizations make progress, others will feel more compelled – for all stakeholders – to make substantive changes.
Activist Investor Takeovers
Finally, there was an incredible story by the Wall Street Journal's Sarah E. Needleman regarding GameStop and the fascinating rise of Ryan Cohen, the brash billionaire who wrested control of the board (GameStop's Power Player: How Outsider Ryan Cohen Wrested Control – WSJ – paywall).
We were conflicted on the implications of Mr. Cohen's move to power and board control at GameStop. The fascinating story is one that screams of concern regarding the role and function of a board or board member. It is perhaps the most extreme example of a board's failure of imagination, being resistant to change, and the risks of following a century's old playbook for governance. 
We don't condone Cohen's actions, in fact we find them reprehensible in many ways (self-enrichment, focus on personal gain over corporate strategy and governance, playing chicken with shareholder value creation while ignoring the obligation to move to stakeholder worldview). Yet, his moves were cunning and successful, at least measured by his celebrity, personal wealth creation, and wresting control of a publicly traded company. 
Our point is the whole scenario could have been positively avoided had the board operated a more modern playbook and one that favored pace and progress over years of corporate governance experience that filled its ranks of executives and board members. 
In our view, this story is a story of non-diversity – of opinion and experience (saying nothing of race or ethnicity) that allowed for a rogue investor activist to leverage social media to torpedo management and governance of a company away from common shareholders (and stakeholders!). Perhaps the only silver lining is that this story serves as a warning to boards and governance professionals: Fall asleep at the wheel or get too comfortable in your chaise lounge chairs at the club, and Reddit will come for you.
About The Author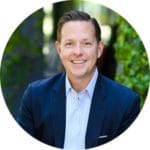 Rob Kunzler is OnBoard's Chief Marketing Officer. With 20+ years of executive marketing leadership experience, Kunzler brings proven expertise in brand development, lead generation, partner and alliance marketing, direct marketing, product marketing, digital marketing, and public relations.