How to Raise Money for a Nonprofit: 5 Expert Tips
Reading Time:
3
minutes
Learn how to raise money for your nonprofit organization by following these mission-critical, expert tips
Nonprofits depend on donors to fund their mission.  But nonprofit fundraising is no easy feat. It requires creativity, ingenuity, and hours of effort. Read on for the top tips on how to raise funds for a nonprofit.
Why Nonprofit Fundraising is Important
Fundraising enables nonprofits to complete their projects and fulfill their causes. It makes up a significant portion, if not all, of incoming revenue. Achieve fundraising success with the following advice.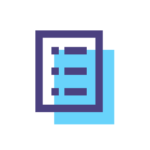 How to Raise Funds for a Nonprofit: 5 Tips
Use these guidelines to bolster nonprofit fundraising.
1. Create a Donation Page 
A single donation landing page eliminates clutter, making it simple for donors to use. And with significant growth in online giving, your organization can't afford to miss out on the opportunity. Ideally, you should build a donation page on your organization website, but other donation platforms exist if that's not an option. Ensure your donation page is easy to navigate and optimized for all devices.
2. Launch a Nonprofit Crowdfunding Campaign 
Successful crowdfunding requires a fair amount of work and strategy. To get the most out of a nonprofit crowdfunding campaign, ensure you choose the right crowdfunding platform for your nonprofit. Keep in mind that your crowdfunding campaign's success is driven by your staff, powered by your resources and supporters, and facilitated by your fundraising and marketing strategies. 
Crowdfunding works best when there's a deadline in place, so it's an effective option for achieving a certain amount of money by a specific date. Communicate those goals to encourage donations and participation.
3. Host a Community Event 
Consider creative fundraising ideas for a community event, like a scavenger hunt, karaoke night, car wash, or art show. Organizing community events gets the ball rolling on longer-term initiatives and could come in handy when faced with a mid-campaign slump. 
The success of your community event relies upon how best you promote the event and engage with the donors. Social media and email marketing provide great avenues for spreading the word about your event. Consider event activities that motivate immediate action, bring about maximum participation, and inspire your donors to dig deeper into their pockets. 
4. Distribute Mailers 
In today's digital age, you might consider direct mail as unappealing to donors. But for nonprofit organizations, direct mail remains an effective touchpoint. Research indicates growth in response rates of direct mail, which catapults it to the top of the toolbox nonprofits can use to attract new donors and retain their existing donor base. 
Partner with a direct mail vendor to remove the hassle of getting mail to prospects and current vendors. This helps increase your reach too.
5. Recognize and Reward Donors 
Donor incentives help encourage donations. Finding new donors is important, but don't forget to nurture your existing donors. Recognizing and rewarding donors keeps them engaged and appreciated, often resulting in repeat donations. 
Orchestrate Effective Nonprofit Fundraising with OnBoard
OnBoard recognizes the need for a collaborative tool that makes communication, contribution, and fundraiser brainstorming a breeze. With real-time collaboration and one central location for board work, OnBoard is purpose built for nonprofit governance.
What Changed for Boards in 2021?
Everything. See the trends that shaped boards and their meetings in 2021.
About The Author