Guide to Board Succession Planning
Reading Time:
5
minutes
A solid board succession plan helps your board recruit more effectively as director terms expire and board vacancies approach.
The departure of a board member can cause significant turbulence for organizations that lack a plan for filling the vacancy.
Nominating and governance committees may be forced to scramble to find a replacement, directors' energies and attentions may be distracted from other organizational priorities, and investors and other stakeholders could lose some level of confidence in the board's management abilities.
These types of challenges can largely be avoided with proactive succession planning, yet a recent survey found only 12.5% of nonprofit boards have a written policy for board leadership succession planning.
This guide addresses why organizations need an effective succession plan, the potential benefits of such a plan, and how to build one to help answer the question: Who should be on your board of directors?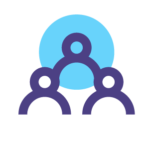 Board Turnover is Inevitable, So Why Not Plan for It?
Rotating board members is something most boards face on a regular basis. According to board consultant firm Spence Stuart, 55% of S&P 500 boards appointed at least one new board member in the past year, with 21% appointing two or more.
Board members leave their positions for any number of reasons. They may leave due to term limits, for the opportunity to serve on another board, or to allow more time to focus on family, health, personal, or professional obligations. In some cases, a board member may pass away, or the board may ask a member to leave who is seen as uncommitted or disruptive to overall board culture, productivity, or progress.
In the case of term limits, board members are required to step down once they have served the terms as defined in an organization's board bylaws. The latest Index of Nonprofit Board Practices found that 54% of nonprofit boards have term limits for directors.
BoardSource, a non-profit dedicated to providing non-profits with board best proactices, recommends limits of two consecutive three-year terms for nonprofit organizations.
For corporate boards, the National Association of Corporate Directors (NACD) recommends corporate board term limits of 10 to 15 years. Ideally, those terms are staggered to cap the number of terms expiring at a manageable number each year.
The Benefits of Succession Planning
While losing a board member can create challenges — especially when a director's departure is unexpected or involves short notice — it also creates opportunities.
A vacancy allows organizations to bring in new members with fresh ideas, diverse perspectives, and additional skill sets needed to help organizations navigate ever-evolving industries, technological advancements, competitive environments, or social or community needs.
Having a sound succession plan also helps organizations:
Minimize potential disruption from unexpected departures
Ensure smooth leadership transitions
Plan for future leadership needs
Build the board's diversity profile
Continuously assess board performance
Identify and address gaps in board expertise
Assure new board members are aligned with organizational needs and strategic objectives
Developing a succession plan allows organizations to maximize these opportunities as boards undergo a changing of the guard, but it helps to know where to start.
How to Develop an Effective Succession Plan
Boards should understand that creating and executing a succession plan is not a one-and-done proposition. Rather, it is an ongoing process requiring routine evaluations of board composition and competencies, including regular gap analyses to identify opportunities for improvement to better position the board to meet current or future needs.
Eight fundamental steps in establishing a succession plan include:
1. Establish accountability. Form a board development committee to oversee the process, provide accountability, and ensure board succession becomes ingrained within regular board operations.
2. Build buy-in. Discuss the need for succession planning and the potential benefits with staff, board, and committee members. This helps them to understand the process and be more engaged.
3. Identify current and future priorities. Examine the organization's strategic plan and evolving market forces to determine the types of leadership qualities needed to navigate future challenges.
4. Routinely evaluate board performance and competencies. Assess overall board composition and performance, as well as the expertise and contributions of individual board members to identify strengths and potential areas for improvement.
5. Conduct a gap analysis. Analyze the findings from your board evaluations relative to organizational priorities to identify any gaps between current board competencies and what competencies should be added.
6. Keep diversity top of mind. Take the opportunity to increase board diversity in multiple forms—including gender, race, nationality, age, experience, and expertise, etc. Companies with diverse board of directors ensure more robust and insightful board discussions with a broad range of perspectives.
7. Map upcoming vacancies. Keep a running list of any known dates for when board members will be stepping down from their positions due to term limits, retirement, or other reasons.
8. Develop a pipeline of candidates. Based on the board assessments and gap analyses, maintain and routinely update a list of potential, qualified director candidates to fill upcoming vacancies in the near future, or within the next few years.
What Changed for Boards in 2021?
Everything. See the trends that shaped boards and their meetings in 2021.
Establishing a comprehensive succession plan can help your organization enhance board awareness and engagement today, and better position its leadership to address future needs when bringing in a new board member. In addition to the steps discussed above, organizations should ensure they have the right tools to build and manage their board succession plan.
Board management software can help. OnBoard's Roles and Terms Management tools provide real-time insights to improve recruiting and succession planning efforts. The solution enables organizations to track their board's experience, background, and term limits in a centralized resource that promotes compliance, presents the "big picture" on board composition, and helps leaders plan intelligently to assure a strong future for their boards and for their organizations.
About The Author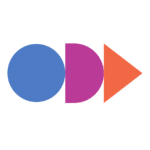 At OnBoard, we believe board meetings should be informed, effective, and uncomplicated. That's why we give boards and leadership teams an elegant solution that simplifies governance. With customers in higher education, nonprofit, health care systems, government, and corporate enterprise business, OnBoard is the leading board management provider.