Startup Business Loans: 5 Popular Options in 2022
Reading Time:
5
minutes
What are the most popular startup business loans? We'll explore the top funding options that startup founders and boards must consider.
Startup business loans provide excellent sources of financing for new companies. However, with dozens of small business loan options, knowing the loan type that suits your organization proves difficult.
To help, we compiled 5 popular startup business loans and highlighted the pros and cons of each. Keep reading to find out more about startup funds and which ones are right for your board of directors to pursue.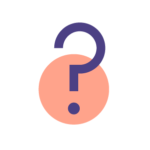 What Is a Startup Business Loan?
A startup business loan funds a new organization. It can cover the initial costs of establishing a new business, including: 
Working capital

Real estate

Business supplies

Equipment and inventory
Depending on your industry, crowdfunding campaigns and personal savings may not always generate enough startup funds. Startup business loans give your new business the extra boost necessary to get off the ground. 
Startup loans offer impactful benefits for new businesses. They come with lower interest rates than other financing options, including angel funding and investment from venture capitalists.
Also, when an angel investor or a venture capitalist funds your business, you include them in your organization's profit. With startup business loans, you won't share your profit with the lender. 
Consider the amount you borrow and whether your business has scalability. You don't want to end up with debts you can't pay back if your startup business doesn't succeed.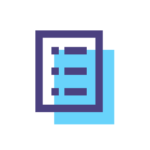 5 Popular Startup Business Loans
There are several types of business financing options for startups. Here are some of the most popular ones.
1. Small Business Administration (SBA) Loans
Small Business Administration (SBA) loans are government-backed funds for small businesses. The U.S government reduces lenders' risk through the SBA agency to help startups access capital easily. 
In other words, the SBA agency doesn't actually issue small business loans — except for organizations recovering from declared disasters. Instead, it acts as a guarantor for small businesses to enable them to access funds from lenders. 
SBA backed loans include: 
7(a) Loan: This is the most popular SBA loan program. You can apply for 7(a) loans and use them for buying fixed assets, refinancing current debts, and working capital.  
All small businesses in the U.S are eligible for 7(a) loans if they operate for profit and can demonstrate a need for a loan. See the full list of who qualifies for 7(a) loans on the SBA website. 
504 Loan: This loan provides small businesses with long-term financing of up to $5 million for fixed assets. Your business is eligible for 504 loans if: 
You operate as a for-profit business

Your business's tangible net worth is less than $5 million

Your average net income is less than $5 million for two previous years prior to your application
Microloan: Microloans are the smallest SBA loan program. This program provides loans of up to $50,000 for small businesses and specific nonprofits. You cannot use microloans to pay debts or buy real estate. 
SBA loans offer competitive terms (rates and fees) compared to non-guaranteed loans, and sometimes come with continuous support to help new businesses start and run efficiently. However, they require good credit scores, and there can be a long wait between loan approval and the disbursement of funds. 
Visit the SBA website to choose and apply for a suitable loan program. 
2. Term Loans
These loans offer borrowers an upfront lump sum from a credit union, bank, or an online lender. Then, the borrower agrees to repay with interest over a certain period. Typically, startups use term loans to buy fixed assets, like equipment or real estate. 
Credit unions and banks offer the most favorable rates, but they have strict qualification requirements. On the other hand, online lenders have higher interest rates, but faster approval and funding. Any business with a good credit score can benefit from a term loan. 
3. Business Credit Cards
Various lending institutions, like banks and credit unions, offer business credit cards. The application process for a business credit card is similar to a standard credit card application. 
If your business is well-established and you have an excellent personal credit score, credit card companies can easily extend you a business credit card. They're easier to qualify for than a conventional business loan. Using one and making payments on time also helps build your credit, which is beneficial when applying for future bank loans. A business credit card carries a high interest rate, so try not to finance more than you can pay back over a reasonable amount of time.
4. Invoice Factoring
Invoice factoring allows your business to borrow funds against the amounts due from customers. Invoice factoring enables you to reinvest in business operations earlier than you could if you had to wait for customers to pay what they owe you. 
If you sell your services or products to large customers (like retailers or wholesalers) on credit, invoice factoring is an excellent finance source. 
It provides immediate cash flow, unlike traditional loans that could take months. Also, your credit score isn't the primary determinant of your ability to use invoice factoring. In most cases, the lender is concerned with your customer's payment history. Your invoices themselves act as collateral, so there's no need to use your fixed assets as collateral. 
However, invoice factoring fees are a disadvantage to most startups.
5. Personal Loans for Business
You could borrow a personal loan and use it for your business. New organizations without established credit records benefit from personal loans for businesses.
Personal business loans are less expensive than conventional business loans, and easier to qualify for since less documentation is required.
This option mixes business and personal finances, and uses your personal credit score to qualify, which may be seen as a downside to some borrowers.
How OnBoard Supports Startups
Launching a startup requires a good amount of working capital, which can be raised through small business grants and startup business loans. Tracking funds, writing grant letters, and hosting board meetings are all crucial components to the process, made easier with board portal software.
What Changed for Boards in 2022?
Everything. See the trends that shaped boards and their meetings in 2022.
Launch your startup on the right foot by securing startup funds and arming the board with powerful and intuitive software. Request a free trial of OnBoard today.
About The Author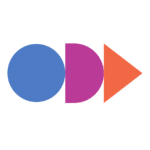 At OnBoard, we believe board meetings should be informed, effective, and uncomplicated. That's why we give boards and leadership teams an elegant solution that simplifies governance. With customers in higher education, nonprofit, health care systems, government, and corporate enterprise business, OnBoard is the leading board management provider.