Reading Time:
4
minutes
Nonprofits operate with lean budgets, and you may be wondering if investing in nonprofit liability insurance is worthwhile.
As a nonprofit organization, you have a duty of care to ensure your operations and activities don't cause harm to others. Even so, accidents and incidents can happen despite your best efforts, making nonprofit liability insurance invaluable. 
As nonprofits are established to serve the community and make a positive impact, they should act responsibly and in the organization's and stakeholders' best interest. In addition to obtaining nonprofit liability insurance, meeting software for CEOs and executives empowers nonprofits to make informed decisions that protect their organizations and enhance effectiveness.
What is Nonprofit Liability Insurance?
Nonprofit liability insurance is a coverage that cushions nonprofit organizations against risks and liabilities such as lawsuits, property damage, and accidents. The insurance can cover liabilities like:
General liability

Directors and Officers (D&O) liability

Cyber liability
By obtaining nonprofit liability insurance, board members in nonprofit organizations can protect their assets and reputation and continue to serve their communities without the burden of unforeseen legal costs.  
Why is Nonprofit Liability Insurance Important?
Nonprofit organizations often rely on donations and grants to fund their programs and services, and any legal action could have devastating financial consequences. The insurance can cover expenses such as legal defense costs or settlement payments, which can help reduce the financial impact of such actions.
In addition, nonprofit liability insurance can give donors and stakeholders peace of mind. Donors and stakeholders want to support well-managed and financially stable organizations. Nonprofit organizations can demonstrate they are taking their responsibilities seriously and are committed to protecting the interests of their stakeholders by obtaining nonprofit liability coverage.
Types of Nonprofit Liability Insurance
A nonprofit organization, like a limited liability company (LLC), faces unique risks and liabilities different from those of for-profit companies. As a result, nonprofit liability insurance is a critical component of any nonprofit's risk management strategy. 
The 4 types of nonprofit liability insurance policies, each designed to cover different risks and liabilities, include:
1. General Liability
General liability can help protect the organization from financial losses due to lawsuits or claims brought against them for property damage or personal injury. It can also provide coverage for claims of libel, slander, and defamation. 
In today's era of social media and instant communication, the risk of damaging claims against nonprofits has increased. Nonprofits may face claims for statements made by board members, employees, or volunteers, which can harm their reputation and lead to significant legal costs.
2. Directors and Officers (D&O) Liability
Also known as nonprofit board insurance, D&O provides coverage for claims, including allegations of wrongful acts, such as negligence, mismanagement, breach of fiduciary duty, and financial misrepresentation. These claims can arise from different sources, including regulators, stakeholders, and other third parties.
In addition to financial protection, D&O liability insurance may require directors and officers to fill out D&O questionnaires to gather information about the potential exposure as part of the underwriting process.
3. Professional Liability
Professional liability insurance, or errors and omissions (E&O) insurance, offers coverage for claims related to errors, omissions, negligence, or malpractice in delivering professional services. 
For example, if a nonprofit organization provides counseling services and a client sues for harm caused by the advice, professional liability insurance can cover legal defense costs and any resulting settlement or judgment.
4. Cybersecurity Liability 
Nonprofit organizations heavily rely on digital technologies to operate and store sensitive information, including donor information, financial data, and employee records. The reliance on digital technologies makes them vulnerable to cyber threats, such as data breaches, hacking, and phishing scams. 
Cybersecurity liability insurance can cover costs associated with a cyber incident, including statutory protection costs, notification expenses, and credit monitoring for affected individuals. It can also cover fines and penalties imposed by regulators and business interruption costs resulting from a cyber incident.
Who Needs Nonprofit Liability Insurance?
Nonprofit liability insurance is essential for any nonprofit organization to protect itself from financial loss and legal liability resulting from unanticipated events. The following are some types of nonprofits that may benefit from different types of liability insurance:
Business nonprofit associations, such as chambers of commerce or trade associations, may need general liability insurance to protect themselves from claims related to bodily injury or property damage arising from their business activities.
Professional nonprofit associations, like health care or legal organizations, may require professional liability insurance to protect themselves and their staff from claims related to errors, omissions, or malpractice in delivering professional services.
Charitable and political foundations should have D&O liability insurance to protect their board members from claims related to their political advocacy, actions, or decisions. They may also need general liability insurance for damage resulting from their operations, events, or fundraising activities.
Education foundations should acquire general liability insurance to cover themselves from claims related to personal injury or property damage resulting from their operations or events. 
Any nonprofit organization that interacts with the public, provides specialized services, or engages in fundraising or political activities should strongly consider obtaining nonprofit liability insurance to protect itself from unexpected claims.
OnBoard Maximizes Board Effectiveness
Ensuring the success and sustainability of nonprofit organizations requires a multifaceted approach that includes both protecting against potential liabilities and optimizing board effectiveness. Nonprofit liability insurance protects an organization, while nonprofit board software helps it operate efficiently. 
OnBoard is a board management software that simplifies the administrative tasks associated with board meetings, allowing the board of directors to focus on strategic decision-making and collaboration. With the right combination of nonprofit liability insurance and effective board management tools, nonprofits can navigate risks confidently while making a positive difference in their communities.
Streamline meeting planning with this free board meeting agenda template from OnBoard.
Frequently Asked Questions (FAQ)
1.

How Much Does Nonprofit Liability Insurance Cost?

The cost of nonprofit liability insurance can vary depending on the nonprofit's size, the needed coverage, and the nonprofit's risk profile.

2.

Are There any Exclusions to Nonprofit Liability Insurance Coverage?

Yes, nonprofit liability insurance policies may include exclusions for certain claims or activities, such as criminal acts, intentional misconduct, or illegal activities.

3.

How Do Nonprofits Choose the Right Liability Insurance Coverage?

Nonprofits can work with insurance providers to identify the types of coverage they need and customize their policies to fit their requirements.
About The Author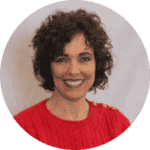 Gina Guy is an implementation consultant who specializes in working with nonprofit organizations get the most from their board meetings. She loves helping customers ease their workloads through their use of OnBoard. A Purdue University graduate, Gina enjoys refinishing furniture, running, kayaking, and traveling in her spare time. She lives in Monticello, Indiana, with her husband.