The Best Board Meeting Agenda Template
Reading Time:
3
minutes
What is the best meeting agenda template? An effective meeting agenda template enables leadership to run smarter, more efficient meetings.
With so many important topics to discuss at board meetings, a well-organized meeting agenda proves crucial for board secretaries who want to keep their meetings efficient and on task. While OnBoard recommends agenda builder to simplify the process, this article highlights the most critical components of a meeting agenda template so you can build your own.
Importance of a Meeting Agenda Template
Everyone's attended a meeting that should have been an email. Without a proper agenda, participants are left clueless about the purpose of the meeting and the speaker tends to steer the discussion off-track. 
A corporate board meeting agenda helps guide the discussion of all board meeting agenda items, keeps the meeting on topic, and ensures the time allocated for the meeting is used effectively. 
Having a template for the meeting agenda is crucial, because it streamlines agenda-building and helps maintain structure and consistency across meetings. The board meeting agenda example becomes a single source of truth you can utilize for future formatting of board meeting agendas.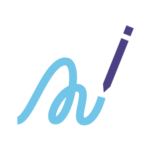 How to Write a Meeting Agenda
An agenda provides a comprehensive list of the topics or activities you plan to cover during a meeting. It gives meeting participants a clear outline of what should happen within the meeting, who should lead each task, and how long each of the sections will take. Having this information before and during the meeting ensures you can proceed efficiently and productively. 
Whether you have a short, 30-minute meeting or one that lasts the whole day, follow these steps for writing a meeting agenda. 
1. Document Meeting Date and Time 
While it might seem like a no-brainer, be sure to note the date and time of the meeting. This comes in handy, especially when matching agendas to their corresponding meeting minutes and referring to previous meeting business. You can also state the meeting venue, especially if it's not at the office.
2. Outline Purpose of the Meeting 
Define and clearly state the purpose of the meeting. Clearly stating the objective of the meeting gives board members a chance to prepare for the discussion. If you'll be covering multiple topics, create an outline.
3. Identify Lead for Each Task 
Predetermine the different participants within the meeting who will carry out action items for each task. This will likely be determined by board meeting roles and committees, but be sure to inform the parties of their responsibilities prior to the meeting. 
4. Estimate Time for Each Task
Include the amount of time allotted for each topic. This helps the meeting stay on task. The board secretary or person running the meeting can even use a timer to start and stop discussions as needed. If the board doesn't get through all the details related to a specific task, note that task as one that needs further discussion in the meeting minutes.
5. Leverage Board Technology 
An effective board management solution makes it simple to store important documents, such as meeting agendas, meeting minutes, and board bylaws. OnBoard features like minutes and agenda builders, task management, and Zoom integration help boards conduct effective meetings. And smart tools, such as meeting analytics and automated meeting briefs, bring a new level of intelligence to board work.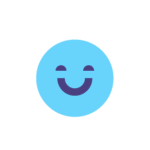 OnBoard Drives Board Excellence
OnBoard helps boards of all sizes and sectors hold smarter, more effective meetings. Download our board meeting agenda sample for an example of what you can create with our drag-and-drop meeting agenda builder. With live co-authoring, the ability to insert votes, and agenda time management that issues 15-minute reminders before your meeting is scheduled to end, board meetings have never been easier.
What Changed for Boards in 2021?
Everything. See the trends that shaped boards and their meetings in 2021.
About The Author