Living the Board of Directors Duties of Care & Loyalty
Reading Time:
6
minutes
Understanding the core fiduciary duties of board service is essential for board directors. We examine the duty of care and duty of loyalty.
Serving on a board of directors can be incredibly fulfilling. Whether you are helping to lead a large for-profit corporation, small business, nonprofit association, or some other type of organization, board service enables you to contribute your time and expertise to a larger cause.
You have the opportunity to collaborate with interesting and devoted individuals and make critical decisions in service of the organization and its community. Yet those privileges come with immense responsibilities.
While specific board director responsibilities vary depending on the organization, there are 3 core fiduciary duties associated with all board service:
Duty of obedience
Duty of care
Duty of loyalty
Understanding and executing on these duties is essential. Not only will it help you be a better director, it can help you and your board steer clear of potential liability troubles. The duty of obedience requires boards to abide by all applicable laws and regulations, including their own bylaws. It lays the foundation for the more nuanced responsibilities associated with the duty of loyalty and duty of care.
In this blog, we will discuss duty of loyalty vs. duty of care, practical applications, and tips for achieving both.
What is the Duty of Care?
A key word comes to mind in answering the question: What is duty of care? That word is "prudence." The fiduciary duty of care requires directors to demonstrate a duty of due care through prudent management of organizational assets.
Board directors must show discretion in making decisions on behalf of the organization. This includes ensuring all decisions are within their authority to make, as defined in the board's governing documents. Directors also must adequately:
Review relevant information
Investigate available options
Solicit expert advice as appropriate
Conduct proper due diligence
The director's duty of care requires you to act in good faith and make informed decisions in service of the organization.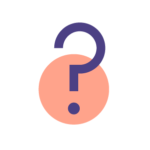 What is the Duty of Loyalty?
So what is duty of loyalty? Board members' motives are at the heart of the fiduciary duty of loyalty. The duty of loyalty requires that directors maintain a constant focus on serving the best interests of the organization.
All decisions made and actions taken in their official capacity as directors should aim to benefit the organization and further its mission. As the name states, they should be loyal, avoid acting in their own self-interests, and disclose any conflicts of interest that might call their motives into question.
Even the best boards sometimes make decisions that don't turn out as intended and may harm the organization, but the duty of loyalty helps assure they have the right intentions. It also provides a legal avenue to address those who act with selfish or ill intent.
What are the Practical Applications of the Duties of Care & Loyalty?
Questions of whether boards and board directors are true to their fiduciary duties of care and loyalty are increasingly common as leaders find themselves under the microscope in today's global, internet economy. It helps to understand the difference between duty of care and duty of loyalty, and how both apply in the real world.
For example, a corporate board that consistently hires the same contractor for company construction projects may be accused of violating its corporate duty of care to shareholders by showing favoritism and not appropriately vetting other contractors.
Similarly, a board director who was discovered to have voted to hire a relative for an executive position within the organization could be accused of violating their duty of loyalty by not disclosing the conflict of interest and abstaining from the vote. Other examples of duty of loyalty violations include directors accused of criminal behaviors such as insider trading or accepting bribes.
Many seasoned board members are accustomed to hearing about their obligations to fulfill their fiduciary duties from opponents or others who question their loyalties. The topic often arises in boardrooms whenever there is a controversial matter to discuss or decision to be made, such as proposed budget cuts, layoffs, disciplinary actions, or leadership changes.
As a board member, you inherently face enhanced levels of scrutiny due to your leadership role. It is important to remain mindful of your duties of care and loyalty, act with caution and good intent, and keep the best interests of the organization always top-of-mind.
What Changed for Boards in 2021?
Everything. See the trends that shaped boards and their meetings in 2021.
How to Meet Your Duty of Care
The duty of care fiduciary responsibility requires board directors to be conscientious and thoughtful in serving the organization. In legal terms, the duty of care requires a board director to act with the same level of care that an ordinary, prudent person would reasonably be expected to demonstrate under similar circumstances.
While it is a straightforward concept, it requires significant diligence and effort. Some tips for meeting your duty of care responsibilities include:
Be present: Attend and actively participate in board and committee meetings.
Be involved: Ask questions, engage in discussions, advocate for progress, and offer ideas or solutions.
Be prepared: Review board agendas and meeting materials in advance and seek expert advice when appropriate.
Be thorough: Research additional information, options, and alternatives before making decisions, such as selecting a vendor or contractor.
Be informed: Know your organization's mission, people, culture, community, budget, processes, policies, and procedures.
Be alert: Pay attention to your organization's operations, how it is serving its mission, whether it has the resources it needs to effectively act on that mission, and whether it is following appropriate laws and regulations.
Directors who follow these tips and act with the best interests of the organization at heart will fulfill their duty of care.
How to Meet Your Duty of Loyalty
The duty of loyalty also requires board directors to maintain a focus on what is best for the organization in all they do in their leadership roles. Some tips for meeting your duty of loyalty responsibilities include:
Be steadfast: Devote yourself to the organization and its mission.
Be trustworthy: Act with honesty and integrity. Follow the board bylaws, and avoid conflicts of interest and other actions that would serve you or someone you know above the organization.
Be transparent: Be open, honest, and upfront about anything that could be perceived as a conflict of interest.
Be an ally: Support the organization that you serve and the people who serve with you. Be a good ambassador and advocate for the organization to the outside world.
Having the Right Board Management Software Tools Helps
The fiduciary duties of obedience, care, and loyalty essentially form a moral framework to guide board directors as they navigate the many complicated tasks and responsibilities associated with board service. They are designed to help ensure boards serve in a principled manner.
Having a safe, secure, and reliable board management solution can help directors better manage the information and resources required to be scrupulous leaders. Are you ready to take your board to the next level? Contact us today for more information or to request a free trial of OnBoard, the board intelligence platform that empowers boards and committees to hold less complicated and more effective, informed meetings. 
About The Author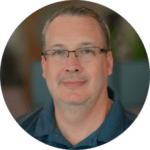 Adam Wire is a Content Marketing Manager at OnBoard who joined the company in 2021. A Ball State University graduate, Adam worked in various content marketing roles at Angi, USA Football, and Adult & Child Health following a 12-year career in newspapers. His favorite part of the job is problem-solving and helping teammates achieve their goals. He lives in Indianapolis with his wife and two dogs. He's an avid sports fan and foodie who also enjoys lawn and yard work and running.