Reading Time:
3
minutes
A bank board of directors is responsible for setting the strategic direction of the financial institution. Learn how to earn one of these exclusive seats.
In addition to elevating your professional profile, serving on a bank board offers networking opportunities and builds leadership skills.
But there's often competition for limited bank board of director seats. In this post, learn how to increase your chances of being appointed to a bank board of directors, in addition to how board portal software streamlines board meetings and business.
What is a Bank Board of Directors?
A board of directors is a group of individuals appointed to work together for the growth and betterment of an entire corporation. Like most public and private organizations, the primary role of the bank board of directors is to act as fiduciary—providing corporate governance and protecting the interests of stakeholders.
On top of that, a bank board may also be involved in duties such as:
Establishing and reviewing policies to govern day-to-day operations

Managing risk judiciously to avoid exposure due to legal, financial, and reputational risk

Selecting top bank executives and managers like CEOs and CFOs

Working with CEOs to develop the bank's goals and ways to achieve them

Allocating resources that determine who the bank lends to and who it doesn't
Efficiently track and document board decisions with our Meeting Minutes Template
How to Secure a Bank Board Seat
The number of qualified candidates applying for a position as a board of director of a bank is often greater than the number of open seats at a time. Use the following steps to increase your chances of being selected for the board:
1. Demonstrate Expertise
Regardless of your career stage, you can get a position on a bank board if you demonstrate that you qualify for the role. An excellent way to show the board the value you will bring is displaying your expertise, such as:
Industry expertise:

Financial industries in which you have worked and excelled in

Functional expertise

: Specific expertise being sought by the board for that position

Personal skills: Soft and hard skills that make you suitable for the role


2. Build a Network
Leverage new and existing relationships with people who can increase your chances of landing the position on the board. Recruiters, past colleagues, and attorneys may know of open positions within bank or credit union boards.
On top of that, cultivate relationships with some of the current board directors of the bank. The current board members might help put in a good word for you during recruitment, increasing your chances of getting the position.
3. Ask Good Questions
Ask current bank directors about the observations, experiences, and challenges of being a board director at that bank. Doing this shows your interest in the position and organization.
4. Focus on Solving Problems
Most boardroom discussions revolve around how to improve performance and overcome challenges that a bank faces. As a potential board director, you must demonstrate that you have critical problem-solving skills.
Getting Started with OnBoard
Many traditional banks use outdated technology that blocks the board and bank from realizing their full potential. Luckily, OnBoard board management software provides a central hub for all board-related activities and streamlines board processes. Some of the advantages of using OnBoard software include:
Quick and controlled access to important information

Reduced board management administration costs

Improved communication between board members

Productive and streamlined meetings
Want to see what board management software can do for your bank? Check out our Board Management Software Buyer's Guide to learn all about selecting the right board management software vendor for your needs. 
Frequently Asked Questions
1.

Who Should be on a Bank Board of Directors?

Most individuals appointed as bank board of directors should be independent of the bank and bank management. The qualified board directors should also have a minimum of two years of previous banking experience.

2.

Are Bank Board of Directors Paid?

Board members are paid for their services, but the amount each director receives depends on many factors. 

3.

How Many Board of Directors Should a Bank Have?

The size of a board can grow as a bank grows, so there's no specific maximum. However, three directors and a chairperson are the minimum quorum required for any bank board meeting.
Board Management Software
The comprehensive blueprint for selecting a results-driven board management vendor.
About The Author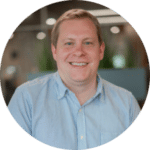 Senior Customer Success Manager Gabe Smith joined the OnBoard team in 2019. A graduate of Wabash College, he majored in political science and has spent more than a decade of experience working in software designed for nonprofit organizations. "I enjoy working within a user-friendly system that brings board governance fully into the Age of Technology," he says. An Indianapolis resident, Smith is a die-hard support of Liverpool Football Club.