The People Have Spoken! 6 Reasons OnBoard Makes Your Board Happy.
Reading Time:
2
minutes
OnBoard combines powerful engineering with clear insights into how real boards work. The result is board management software with unrivaled ease of use and versatility that makes boards happy.
But don't just take our word for it. Listen to what they had to say!
When it comes to managing board meetings, customers say OnBoard overwhelmingly beats the competition.
Why do customers choose OnBoard? That's easy. We've doubled down on making it the most user-friendly board management software available.
OnBoard drives real-world outcomes for boards and leaders such as maintaining security and helping get more organized.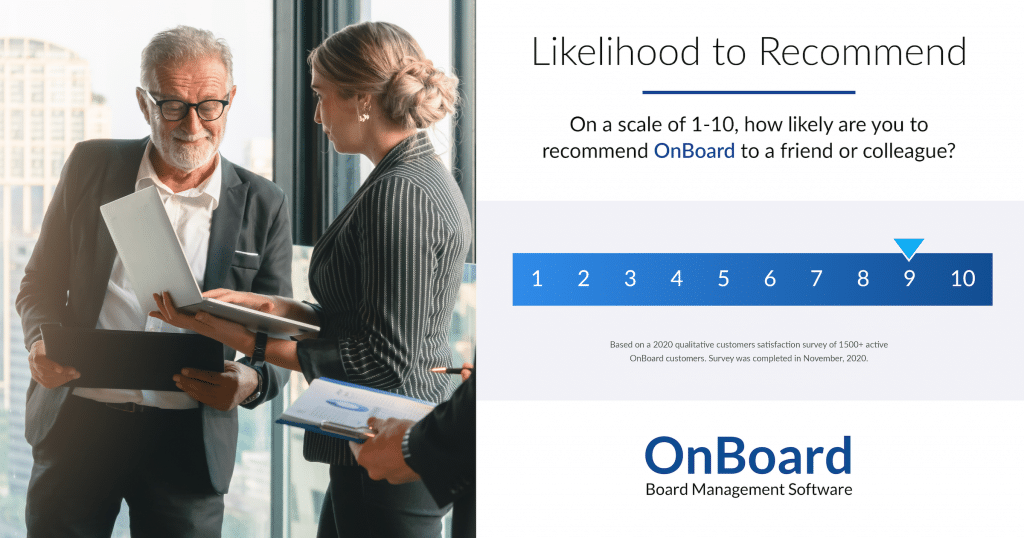 Customers love OnBoard so much they are overwhelmingly inclined to refer the platform to a friend or colleague.
The people have spoken: OnBoard makes their boards happy.

OnBoard customers are not shy. Here are the benefits, value, and differentiators that keeps them happy year after year.
When it comes to customer satisfaction, OnBoard sets the standard.
---

Download All Images as One Inforgraphic
Do you want all of these images in one giant infographic?

Just right-click the image to the left and select "Save Image As…" or click here for one large infographic!
---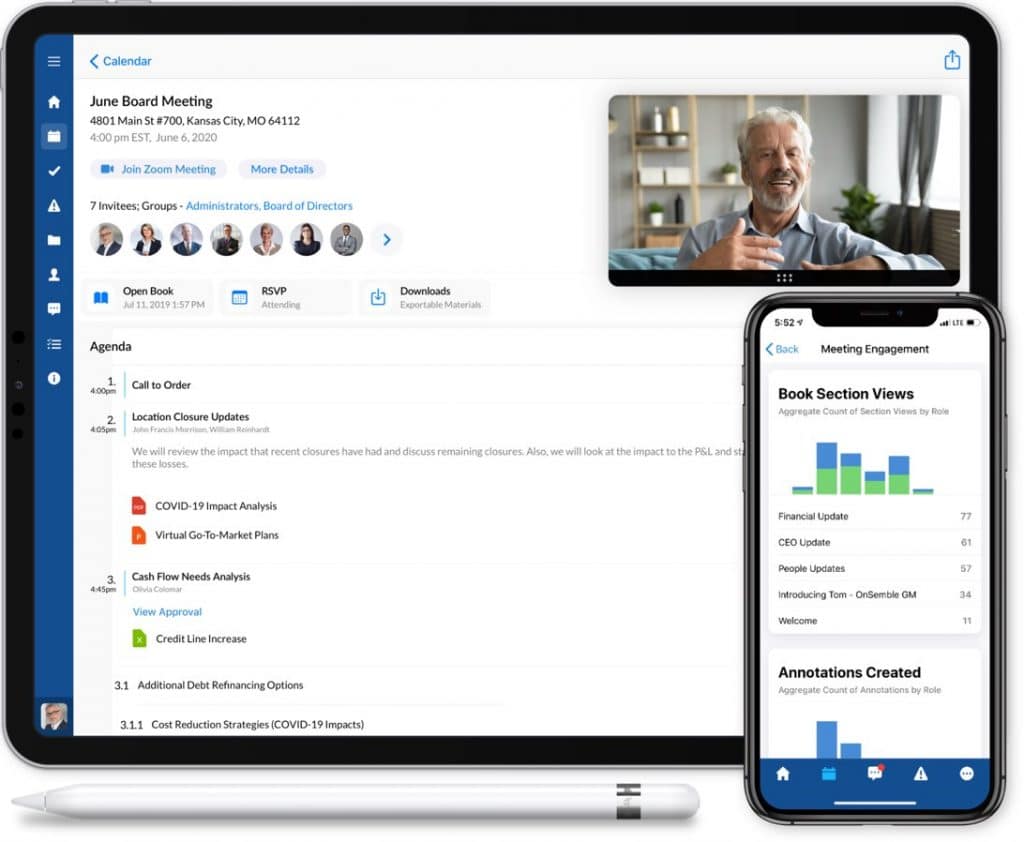 Start a No Strings,
No Credit Card Needed, Free Trial
Complete governance solution for Directors, Executives, and Administrators

Drag & drop, build your board meetings in minutes

Built on Azure, the gold standard in the board portal security

Get in touch with a Board Management Solution Expert!
About The Author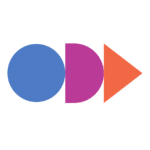 Passageways is a SaaS provider of collaboration solutions for boards and employees. OnBoard is a board governance solution, designed to improve collaboration for directors and administrators throughout the meeting life cycle. OnSemble's a lovable, drag and drop, Employee Intranet that connects an entire workplace to one central collaboration hub, builds your culture, and inspires employee engagement.