Reading Time:
2
minutes
Lafayette, IN – September 17th, 2018 – Passageways, the leading provider of secure collaboration software for employees and board of directors, announced today the closing of a strategic growth investment from Five Elms Capital.  The investment will allow Passageways to continue disrupting the enterprise collaboration space through enhanced products and greater market reach, according to Passageways CEO, Paroon Chadha.
Passageways' OnBoard meeting solution is used by over 2,000 boards and committees for their meetings. OnBoard facilitates digital agendas and document creation and includes tools for meeting notifications, surveys, approval of initiatives, and electronic signatures.  Agendas and documents may be securely accessed, reviewed, and marked with notes and annotations anytime, anywhere, from any device. OnBoard streamlines in-person and remote meetings, making them more focused, effective, and productive.
The company's OnSemble employee intranet solution empowers over 55,000 individuals at hundreds of organizations, helping enable teams to perform better by bringing together the tools and support organizations need.  The platform allows employees to track goals, collaborate on documents, and discover the latest company news, on any device.  Passageways prides itself on providing not only a high-quality product, but also best-in-class customer service.
"We are beyond excited to partner with Five Elms," Chadha said.  "Their experience working with growing SaaS companies will be a huge asset to our board.  This growth investment will act as a catalyst for our mission to deliver a remarkable collaborative experience to our customers.  At a time when many of our competitors are choosing to be consolidated, Passageways will continue to invest deeply in our products and services, with a unique focus on our current and future customers."
Five Elms' decision to invest was based on the belief that Passageways' best-in-class platform at a value-based price will open the market for organizations that can not afford expensive legacy employee and board collaboration tools.  "Passageways has been very thoughtful about buil­­ding a disruptive and modern SaaS platform in a space where many others are reducing spend on technology development." said Fred Coulson, Founder and Managing Partner at Five Elms Capital.  "We proactively targeted and mapped the enterprise collaboration space and ­­were able to engage with Paroon and his team over a multi-year period prior to investing.  With over 20 active investments, we recognize the benefits of having proactive and efficient dialogue at the board and employee level." said Austin Gideon, Vice President at Five Elms Capital.
ABOUT PASSAGEWAYS – Passageways was founded in 2003 with a mission to inspire and enable teams to perform better, together.  Passageway's does that by delivering a remarkable, collaborative experience by leveraging technology, talent, and insightful analytics.  Over 15 years of serving customers and working with the community has taught the firm the true importance of teamwork.  For Passageways, collaboration isn't a buzzword; it's the company mission.  For more information, visit www.passageways.com
ABOUT FIVE ELMS CAPITAL – Five Elms Capital is a leading growth equity firm that invests in fast-growing B2B software businesses that users love.  Five Elms provides capital and resources to help companies accelerate growth and further cement their role as industry leaders.  For more information, visit www.fiveelms.com.
About The Author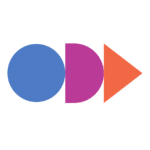 At OnBoard, we believe board meetings should be informed, effective, and uncomplicated. That's why we give boards and leadership teams an elegant solution that simplifies governance. With customers in higher education, nonprofit, health care systems, government, and corporate enterprise business, OnBoard is the leading board management provider.