Reading Time:
3
minutes
An ex officio board member is any member of a board or committee council who serves in an advisory capacity due to their office or position.
Any business that relies on board members to carry out its vision knows that finding the right candidates proves challenging. An ex officio board member serves as a special advisor to the board, providing knowledge and advice based on their position and expertise. Their understanding can help companies and nonprofits navigate tricky waters, recognize potential risks and opportunities, and develop a plan for success.
Read on to  explore the role of ex officio board members, including how they can help businesses achieve their goals. 
What is an Ex Officio Board Member?
An ex officio board member is a person who is not elected or appointed to the board, but instead one who serves in an advisory capacity due to their office or position. The term "ex officio" comes from Latin meaning "by virtue of one's office." An ex officio board member typically holds expertise in a particular area that can be helpful to the council in carrying out its duties.
Ex Officio Board Member Roles and Responsibilities
An ex officio board member role is multifaceted and encompasses a range of activities and responsibilities. This committee member sometimes doesn't have voting rights but may be asked to participate in discussions and offer input on decisions. The extent of involvement and compensation will depend on the organization's bylaws and connection with the company.
Roles and responsibilities include but are not limited to:
Providing strategic advice. This guidance can consist of helping to shape the organization's direction, giving feedback on proposed policies and decisions, and educating others about the company's challenges.
Identifying and addressing risks and opportunities. They provide a non-executive perspective on critical matters, allow for early pinpointing of risks and opportunities, and help direct the board in decision-making.
Sharing best practices and lessons learned. These insights could involve revealing successful marketing campaigns and info on what did and didn't work with a particular initiative.
Helping to identify potential new board members. By doing this, businesses ensure that the best candidates are selected and their skills align with the council's mission and goals.
Providing input on governance matters. This input includes reviewing and recommending bylaws, policies, and procedures.
Keeping the board informed on company developments. They'll guarantee that the council can make informed decisions about the organization's future.
Efficiently track and document board decisions with our Meeting Minutes Template
Understanding Ex Officio Board Member Voting Rights
Board bylaws must specifically stipulate whether ex officio members hold voting rights. This provision allows all board members to have an equal say and ensures that no individual has an unfair advantage. If no bylaws exist on the subject or bylaw provisions conflict with state law, state law will typically prevail.
Effective Boards Utilize Board Management Software
Board Meeting software can help committees achieve their objectives more efficiently. By automating the process of setting meeting minutes, agenda items, and voting, board members can focus on more critical tasks. Additionally, board meeting software can record key meeting decisions, making it easier to track progress and make future decisions.
With OnBoard, council members can:
Quickly create new meetings or copy existing ones

Drag and drop items into the order

Track decisions made during the session
In addition to being an excellent meeting organizer, OnBoard's file distribution makes it easy for members to share files. OnBoard allows users to securely access and distribute meeting materials in advance, which proves ideal for board members who prefer to review documents before the meeting. You can connect any file or weblink to your board book and easily share information with committee members without using personal email.
OnBoard allows board members to quickly access meeting materials (such as agendas, minutes, and video recordings), approve or amend minutes on the fly, share presentations, and send reminders regarding upcoming meetings. 
Ready to learn more? Reach out for a free demo or download our free Board Meeting Agenda Template.
Ensure effective, efficient meetings with our comprehensive Board Meeting Agenda Template.
Why is an Ex Officio Board Member Important?

An ex officio member is integral to any board because they provide a broad perspective and deep knowledge in their field. They can help the board make decisions, identify potential issues early on, and offer advice when needed. Additionally, an ex officio member can serve as a valuable liaison between the company and its community. 

Why Have an Ex Officio Board Member?

An ex officio member can provide valuable insights into industry trends, help you navigate regulatory changes, and offer guidance on best practices for operating your business. 

Are Ex Officio Board Members Always Non-Voting?

While these members often don't hold voting powers, there is no law or policy that restricts ex officio board members from voting, unless bylaws specifically say so.
About The Author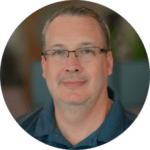 Adam Wire is a Content Marketing Manager at OnBoard who joined the company in 2021. A Ball State University graduate, Adam worked in various content marketing roles at Angi, USA Football, and Adult & Child Health following a 12-year career in newspapers. His favorite part of the job is problem-solving and helping teammates achieve their goals. He lives in Indianapolis with his wife and two dogs. He's an avid sports fan and foodie who also enjoys lawn and yard work and running.