Reading Time:
4
minutes
Should board members use a personal email address? Here's what to consider when choosing between a personal or business address.
Communicating board information via personal email is surprisingly common across boards of different company sizes and regions. However, there's an increasing upsurge of cyberattacks.
Is personal email really safe for board business? Are board members jeopardizing classified information when using personal email accounts for business? What are the differences between personal and corporate-based email?
This article explores the safety concern of personal email addresses and how they compare to business email. You'll also discover the safest and most convenient method of board communication. 
Ready? Let's dive in. 
Personal Email vs. Business Email: Which Is Best for Boards? 
Let's first understand the differences between personal and corporate-based email. 
An example of a personal email address is [email protected]. On the other hand, a business email is an address with the company's custom domain name, such as [email protected]. 
A personal email uses a free public domain that is more vulnerable to hacking, data privacy issues, and increased cyber vulnerabilities. Business email leverages a hosted, custom domain that enhances data security and provides data control. 
Your Board Thinks Personal Email Is Secure and Convenient? Think Again!
We don't recommend using personal email for board business. Here's why. 
Security and privacy issues

: When directors use personal email accounts for board business, it means the board's official records are stored on mail servers beyond the organization's control. 
Your organization won't know where the data is being stored, so it will have no way to back up the data, archive it for future reference, protect it from unauthorized access, or destroy it after the retention period expires. 
Remember, you might have agreed to follow Gmail's terms and conditions, but the owners undoubtedly didn't agree to follow yours.
Faulty disposition

: Using personal email accounts to communicate leads to complications when destroying expired records. How? The board information is being stored in servers under someone else's control. So the board won't have complete control over the termination of expired records. 
While board members may diligently dispose of the emails in their accounts during the yearly disposition, the likelihood that they will scour their personal accounts for sensitive board emails is extremely low. 
And when they leave the board? They will still have classified board records in their personal email. Those with bad intentions may share insider information with outsiders, causing problems for the company. 
Legal problems

: Issues about boards using personal email are more complex when litigation against the organization happens. Depending on your

governance board

's communication policy, sending official board communications through a

non-board

channel may mean two things: The board either cannot use the records in its defense, or it has to hire someone to search directors' personal emails for official board records. 
Is Business Email Better than Personal Email for Board Communication? 
Is business email safer and more convenient than personal email? 
Yes. 
Unlike personal email on a free, public domain that may lack the desired security level and privacy, business email equips your board with a dedicated company email address. Your board works with a hosted email domain (in-house or through a third-party provider). 
Premium hosting ensures powerful filters and phishing protection measures are applied to sensitive emails. Each board member will have an email on the company domain to securely access sensitive information. 
In short, a business email is better than a personal email because of the following reasons: 
Increased control

: With a business email, you can set up admin controls and monitor all email accounts connected with the company's domain. For instance, you can create new director accounts, delete old accounts, and set up email forwarding. This gives you complete control of board information. 

Improved security

: The top business email service providers offer advanced security features to help you harden the security around directors' email accounts. If you use self-hosted email servers, you control how board information is protected from data breaches.
While business email accounts are better than personal email accounts, they aren't invincible to data breaches. The board should implement best practices to ensure business email accounts are always secure. Best practices include: 
Board members SHOULDN'T use business email for personal matters. Doing so makes it easy for cyber criminals to profile directors and target them with

phishing attacks

.

Enact password policies to ensure board members use complicated combinations to prevent

brute force attacks

. 

Train board members on cybersecurity. Training is the best way to clarify

board member roles

in cybersecurity so every director is alert.

 
Frequently Asked Questions
Is it OK to Use a Personal Email for Business? 
No, it's a bad idea. Using personal email for business causes security and privacy issues that have serious repercussions. 
Are Personal Email Addresses Secure? 
Personal email addresses are NOT secure for board business. They are more vulnerable to cyberattacks, such as phishing, which accounts for 90% of data breaches. 
Are Business Email Addresses Secure? 
Business email addresses are more secure for board communications. You get complete control of the content in directors' inboxes and enhanced security features from email hosting providers. While business emails are safer than personal email addresses, they are not entirely invulnerable to attacks. 
Streamline Board Communications With a Board Management Solution
Business email accounts are more secure than personal email accounts. But are they the safest method of communication? Emails, generally, are highly vulnerable to attacks, such as phishing, malware, spoofing, privacy breaches, and leaked trade secrets. 
You can mitigate these risks using a different, innovative method of communication—a board portal. Purposely built for modern boards, board management software reduces cyber vulnerabilities to provide security every company can rely on. 
OnBoard is a powerful board portal designed to help boards work faster, smarter, and more safely. The software provides boards with the following: 
Security:

Secure infrastructure encrypts data at all stages—stored and in transit

Data control

: Set permissions and limit the ability of directors to print or forward sensitive corporate information

Convenient communication platform

: Access information using a desktop or mobile device from anywhere at any time

Efficiency in the board

: Organize board information chronologically and store all records in a central platform accessible by all board members—no need for paper, printing, or photocopying
With OnBoard, classified board information is protected both online and offline. Directors can securely chat using a built-in messenger and hold meetings using virtual tools in the board software. 
Ready to streamline board communication? Request a FREE trial of OnBoard to get started. 
Ensure effective, efficient meetings with our comprehensive Board Meeting Agenda Template.
About The Author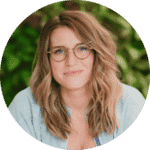 Abby Kane is a Senior Customer Success Manager and has been a Pathfinder since 2019. A graduate of Indiana University, Abby holds a B.S. in Marketing and International Business with a minor in Spanish. "My favorite part of my job is chatting with customers and helping them get more value from their board meetings," she says. Local to Indianapolis with her husband, Sam, Abby is passionate about gardening, travel, NPR, and specialty cocktails.