Reading Time:
6
minutes
The pandemic simultaneously accelerated the adoption of digital formats and virtual meetings. Now that the benefits of digital transformation are clear, it's time to chart a future using board intelligence.
We're now close to the two-year mark of the COVID-19 pandemic, and it's becoming increasingly clear that it will last indefinitely and transition to an endemic. As we look back at everything that boards have adapted to and all the challenges they've faced in the last two years, how do we think about the future? But before we talk about that, it's important to consider how we got here. 
The Evolution of the Digital Boardroom
When I think about the digital evolution of the boardroom, I think of two dates. One is April 2010 when Apple launched the iPad. That changed everything. Steve Jobs did more for the governance space than most people realize because that's when it became acceptable to use technology to deliver documents and use them in a board setting. It was a huge leap forward from the analog world to the digital world. 
But even then, there were holdouts on every board that still insisted on printed board materials, a preference often born of practical convenience. 
Fast forward to April 2020. As luck would have it, exactly a decade later, the global pandemic literally forces every board to go fully digital: Digital for material distribution and fully virtual meetings simultaneously. So not only did every board have to scramble to figure out the switch from in-person board meetings to virtual, they also had to do all the other board work in a new digital format. 
It was a whole new ball game for every single interaction that used to take place in person. Whether that's approving a consent agenda, confirming meeting attendance, recruiting a new board member, or conducting a CEO review, all had to be completely digital and in a remote environment. For most organizations, this was a sea change moment. 
And, yes, for many boards the pandemic pushed them into full crisis management mode, where a "do-whatever-it-takes" approach was standard and required. But often, crises can breed clarity and innovation.  
We saw many organizations embrace the efficiencies and native collaboration gains associated with virtual/ board meetings and use that as a foundation for full digital transformation of the board room. Many who made this switch saw dramatic improvements in efficiency and effectiveness. I personally saw our board meetings were much more efficient, and we heard this sentiment echoed by many board leaders in our customer base. 
The shifts towards virtual meetings and digital boardrooms were extremely rapid, and for most, somewhat uncomfortable – but it is now irrevocably here to stay. For some boards, that meant cobbling together various technologies and platforms to create a facsimile of the boardroom experience, albeit more complex and with a steeper learning curve.  
Other boards realized that purpose-built solutions, board portals, and other forms of board management software, were available, and created a significant difference in improving the effectiveness of a board meeting. Now that these boards and leaders have experienced the benefits of using technology that simplifies and optimizes the board interactions, analog boardrooms, and tedious processes will soon be a thing of the past. There is no going back. 
What Boards Gain from Digital Transformation
In my view, the promise of digital transformation of the board room is simple but profound; digital board rooms will be informed, effective, and less complicated. This promise is uniquely delivered by converting analog events into digital interactions at every level of the board.
These gains are realized by not just moving from publishing board books and materials to a digital format but thinking about the entire interaction and the insights you can glean off of the digital footprint that you invariably end up with. It is achieved by using those insights to inform board members and give them the intelligence to assimilate more information to reach strategic decisions.
At first blush, boardrooms are not the place to be looking at individual board member behavior; you have to trust your board and board members bring a duty of care and inherent responsibility to the table. Yet, within a digital format, the platform can nudge directors and the board overall in the right directions.
For example, think about the difference digital insights makes in other formats. Remember your first FitBit or Apple Watch. The promise was simple: track your steps each day towards a goal and report your progress in real-time. Today, that very simple use case has been transformed into an intelligence device capable of providing insights into behaviors and coaching a user into better health and wellness.
The same can hold true for board meetings and governance. We start first by converting board interactions (voting, attendance, annotations, agenda building, roles and terms, D&O questionnaires, etc.) from analog events to anonymized digital events. Next, we anonymize and collect these digital events into baseline reports and make them available in real-time. With this data, we're at the threshold of turning data into intelligence.
There are multiple levels to this data and intelligence. For example, there is meeting-level intelligence: How soon do you publish your board information before the meeting? How many pages is the board book? How many interactions and discussions are happening before the meeting? Do board members consider themselves adequately prepared for the meeting? Is there optimal time in the meeting to cover everything on the docket?
All of these data points can be measured, analyzed, and optimized — leading to more informed, effective and uncomplicated meetings. We'll find a lot of things happening in the board meeting didn't matter as much as we thought it did. , and cut right to the most valuable factors.
From there, the next level of intelligence you could add is data about the board itself, which is essentially asking questions such as: Do we have the right people in the room? Do we have the right board? Do we have the right outside experts? What skill sets do our board members have? Do we need a new committee for ESG? Are we providing everyone on the board the support they need to continue their education? Are we keeping an eye on which terms are expiring in the next year or two and proactively planning the future of the board? Are we working towards keeping an eye on where the board needs to be for the future of the organization
This data is certainly more nuanced and complex, but it can be captured and analyzed.
Then, in my mind, the highest level of intelligence for boards, the Holy Grail of a fully digitally transformed board is one that can evaluate itself using benchmarks against peers by organization size, by geography, or by the stage of the business' development. For example, a fast-growing financial services firm in North America, how do your board activities and priorities (e.g., time spent on operational vs strategic issues) compare to other financial services boards locally? Nationally? Globally?
These are all forms of intelligence I see boards developing and embracing as we take these first steps into full digital transformation. For the fully transformed digital board that I envision for the future, these goals could be something like, are we making decisions quickly enough? Are we keeping pace with our peers on ESG issues? Are we evaluating cybersecurity risk as frequently as the times demand? Where are we lagging on diversity and inclusion compared to other boards? This applies to every board in every sector: Healthcare systems, financial institutions, tech, higher education, nonprofits and others, including public companies.
To me, the ability to analyze and optimize that industry level intelligence, then apply it specifically to improving your board truly represents the final frontier for boards and digital transformation.
Make no mistake: the work of boards is critical.  Boards set the rhythm and pace of every organization, from small cause-based nonprofits and multinational public companies to public sector and governmental institutions. Boards are the inner sanctum of the organization, where the most important work happens, and where the most important decisions get made. 
Consider this: There are boardrooms today making plans to make humans an interplanetary species. There are boards grappling with solving the world's worst diseases. Boards everywhere are confronting the impacts of climate change. Collectively, the work that these boards accomplish literally has the clock speed of the human species in their hands. These boards matter, in fact, every board matters. 
Why does this matter? If we can use digital transformation to support and enable these boards so they can be more effective and strategic, they will solve some of the toughest and most important challenges of our time. And boards everywhere facing their own unique challenges can benefit, too. 
So, today, I challenge any board that has experienced the uncomfortable switch to digital and virtual board meetings in the last 18 months: Let's continue to embrace the benefits of digital transformation and resist the urge to return to outdated and ineffective processes. From the data we see, this shift is inevitable. The steps that we are taking every day will lead to a much healthier board, and much healthier organizations overall. 
Together, let's take the future of boards to the next level and create true board intelligence. 
About The Author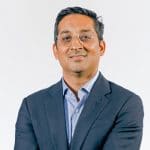 Paroon Chadha co-founded Passageways in 2003 and continues to lead its business strategy, as CEO. He serves on Boards at Passageways, Big Brother Big Sister of Greater Lafayette, Indiana University Simon Cancer Center, and TechPoint. He was a founding member of Youwecan.org, and is an angel investor in several technology companies.