What is a Board Director?
Reading Time:
7
minutes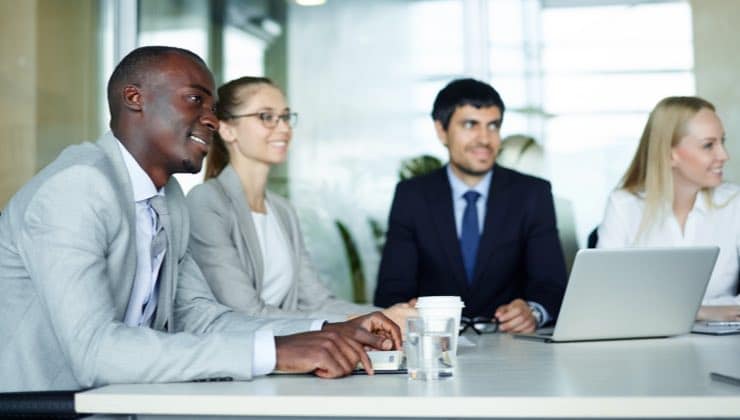 Every public company, and many private and nonprofit organizations, rely on a board of directors to manage budgets, set policies, and oversee personnel. We often talk about board member roles and how directors can do their jobs better, but what is a board director? Who are they, and what do they bring to the boardroom table?
Traditionally, board directors serve in leadership roles for a corporation or nonprofit organization. They currently work in, or retired from, an executive role, and they've often served on previous boards. They likely were selected to fill a board member role based solely on their relationships and connections in the community.
Today, increased scrutiny of public leadership demands a more diverse approach when choosing board directors. A diverse board includes a range of people with differing views and life experiences, as well as age, race, gender, educational background, and professional qualifications. A board director can and should be from virtually any background.
Boards of all shapes, sizes, and scope are responding to public outcries for diversity by examining and adjusting their board makeup to include directors with non-traditional backgrounds, including varying professional and economic backgrounds and life experiences.
A board of directors is very much a team sport. But without high-caliber, highly committed individuals, a board can fall apart. Like most teams, it's a collective effort, but everyone has a vital role to play, and the best board directors perform their roles well within the context of the "team."
What is a Traditional Board Director, and How is the Role Changing?
A traditional board director often includes someone working professionally or as a leader in their field, or as a senior leader in a related field. Some organizations even ask certain employees to serve on their board of directors as part of their job description.
Serving as a board director requires much more than simply showing up to board meetings. The people you choose for your board must also understand governance, think strategically, and lead by example. They also need to know when to engage on the most important issues, and how to engage in the right way.
Even before the COVID-19 pandemic and social unrest of recent times, an annual PwC survey of corporate directors shows growing director dissatisfaction with their members' skills in the wake of major technological advances. Reasons for wanting to remove a fellow board member include:
Diminished performance due to aging (up 26%)

Unprepared for meetings (up 36%)

Lacks the expertise required (up 8%)
Organizations need board directors who embrace change, want to learn new technology, and show a willingness to consider other ideas.
A board comprised of leaders in the field can give you great insight into certain aspects of your organization, but a more diverse board with a varied set of professional experiences, age ranges, and economic backgrounds can shed a brighter light on serving your community in more impactful ways.
Typical Traits of a Successful Board Director
What kind of board member do you want to be? Do you want to feel like just another body in the room who simply rubber-stamps the ideas of others, or do you want to try to make significant contributions to the discussion?
According to the Principles of Trusteeship, designed by the Association of Governing Boards of Universities and Colleges (AGB) to enhance the effectiveness of individual board members, good governance depends on clarity, communication, and collaboration. It also requires a substantial time commitment, a concerted effort, and a willingness to adapt as circumstances change.
The AGB's Principles of Trusteeship outlines three fundamental functions for a successful board director:
Understand governance:

Board directors provide insight and oversight, but don't manage or implement. Work with your organization's CEO, leadership team, or subject matter experts to better inform your board's decision-making process.

Think strategically:

Ask questions, probe for more information, and challenge assumptions at board meetings. Try to keep your organization's long-term sustainability in focus, while still addressing problems for the near term.

Lead by example:

Model your organization's ethics and values with high integrity. And say something when you notice a particular action fails to live up to those standards.
Oftentimes, a successful board director brings a different perspective to the discussion, or approaches the problem from a new angle, which gives the entire board food for thought and paves the way for collaborating on a true "team" win.
Think of choosing individuals to serve on your board of directors as a journey that constantly changes and evolves, as you learn new things and meet new people.
According to The Rotman School of Management's "Not-for-Profit Board Diversity & Inclusion: Is it Essentially Window-Dressing?" report, new board recruits need to be onboarded individually, so they learn about the organization but also get to share their own interests and pursuits.
The Rotman report also found that lived experiences can contribute hugely to a diversity of board perspectives, and sound diversity and inclusion principles typically align with good governance.
Board Director Responsibilities
Detailed job descriptions can help define board member roles, and give them the clarity and communication they need to feel comfortable with expressing their views and collaborating as a team. Help give them a running start, so they know what to expect in advance.
For most organizations, a board director's responsibilities fall under the umbrella of a fiduciary or legal advisor — or providing sound, ethical, and legal governance and financial management policies. They're also tasked with fundraising and advocating for the organization.
Other director responsibilities might include:
Hiring and setting compensation for CEO/Executive Director.
Adopting policies to address conflicts of interest.

Shaping the organization's culture.

Improving the organization's strategic focus and effectiveness.
Use this sample of a board member job description to customize one for your organization, then set aside time each year to discuss board member recruitment with an eye toward helping the entire culture evolve.
How to Get on a Board of Directors
As board membership becomes more accessible to a wider range of candidates than ever before, now's the perfect time for business leaders from nontraditional backgrounds and underrepresented groups to join a corporate or nonprofit board and work together to create impactful changes.
According to one study of Fortune 250 companies, a board that includes people with varied life experiences and perspectives creates a successful team that better understands opportunities, anticipates challenges, and takes action. As a result, women, minorities, and other nontraditional candidates interested in becoming a board director for a local organization can benefit from these findings.
A diverse board not only includes people with differing views and life experiences, but also different ages, races, genders, educational backgrounds, and professional qualifications. Companies and nonprofits become more effective, and often gain a competitive edge, when they operate with oversight from a synergistic board that combines its members' skills and experiences to run a well-oiled machine.
In our 2021 Board Effectiveness Survey, governance experts suggest three tips for finding nontraditional candidates to join your board:
Broadly define potential candidates.

Don't limit your pool based on personal connections; a more holistic approach produces better board members.

Identify skill gaps by charting the board's competencies across a skills matrix.

Look for overlap, and analyze any gaps that need to be filled.

Conduct annual evaluations.

Roughly half of all companies now ask their directors to appraise each of their fellow directors.
"What is a Board Director?" has changed in recent years, as more people from nontraditional business backgrounds can more easily join boards. To position yourself for board service, Harvard Law School Forum blogger Susan Muck suggests:
Promoting yourself to build your brand. Speak up about your previous contributions, and broadcast your interest in serving on a board.

Nurturing relationships by networking with existing connections. Look for common interests, and keep all contacts current.

Developing a specialty. Organizations often seek board directors with expertise in areas such as digital technology, customer insight, artificial intelligence, and cybersecurity.

Joining organizations. If you believe in a cause, volunteer on a nonprofit board to gain the experience and skills that might be valued on a for-profit board.

Seeking the right opportunity. Serving as a board member takes time and commitment, and you really need to assess whether you can contribute to the organization's success.
Executive Board Director vs. Non-Executive Director
When considering whether to name an executive director vs. director to your board, just remember they're both responsible for the same liabilities and legal duties. As fiduciaries, both positions are required by law to place the best interests of the company ahead of their own interests.
An executive director typically works as an employee of the company, providing management of day-to-day business activities. They're tasked with keeping the rest of the board accurately informed about management and operations.
A non-executive director has no responsibility for the daily management or operations of the company, and provides a more independent and objective opinion. They're more likely to challenge, question, and monitor the CEO and the senior management team.
Dr. Randall S. Peterson, Professor of Organizational Behavior at London Business School, makes a compelling case that boards largely succeed or fail based on the effectiveness of their board chairperson. His tips for what makes a great board chair can also apply to any board director, such as:
Fostering a culture that's truly inclusive, where people feel like they belong.

Creating an atmosphere where multiple voices are heard, and opinions are valued.

Developing leadership skills, such as emotional intelligence, patience, and diplomacy.

Modeling the values they wish to encourage in their team.

Becoming digitally aware to modernize the board-meeting process.

Establishing trust through managed conflict and effective decision-making.

Listening more than you speak, and remaining open-minded to new ideas.
Ready to take your meeting agenda and minutes to the next level? Request a demo or a free trial of OnBoard, the board intelligence platform that empowers boards and committees to hold more effective, informed, and uncomplicated meetings.
About The Author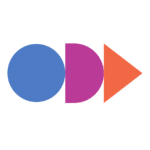 At OnBoard, we believe board meetings should be informed, effective, and uncomplicated. That's why we give boards and leadership teams an elegant solution that simplifies governance. With customers in higher education, nonprofit, health care systems, government, and corporate enterprise business, OnBoard is the leading board management provider.