Board Assessments — Everything You Need to Know
Reading Time:
6
minutes
Your directors should conduct a board assessment. Let's examine what a board assessment is, and how your board should evaluate itself from beginning to end.
How are we doing?
A loaded question, for sure, but one worth answering periodically to make sure plans stay on track and goals get met. For corporate boards, nonprofit boards, hospital boards, and others, conducting an annual board assessment not only keeps the ship on course, it also proves critical to improving overall board effectiveness and accountability.
But how you conduct a board evaluation matters, especially when it comes to understanding how well your board functions together, and individually as board directors. Rather than just going through the motions and clicking off a perfunctory checklist every year, well-run boards use a combination of board assessment tools to gain true insight into real-time performance.
What is a Board Assessment?
A thoughtful board assessment measures how well a board fulfills its responsibilities and meets certain standards or objectives. It also keeps the board's long-term strategy in focus, identifies gaps in skills and functionality, and offers fresh insight into what's working — and, more importantly, what's not working.
Put simply, a board assessment tells you how you're doing. Are you staffed appropriately? Are you leading effectively? Are you asking the right questions and offering constructive feedback? Are you organizing board meetings for maximum productivity and the honest exchange of ideas? Are you conducting business with transparency? Is everyone contributing, staying engaged, and working together to achieve common goals?
A board self-assessment requires more than simply checking the appropriate box on a board of directors questionnaire to meet regulatory requirements. It involves seeking information in a variety of ways to truly understand the board's capabilities and preparedness to meet the challenges faced by public and private organizations. Most board member evaluations ask questions about:
Composition, diversity, and skills

Director independence

Quality of meeting discussions

Succession planning

Committee responsibilities

How information gets to your board

Whether environmental, social, and governance (ESG) objectives are being met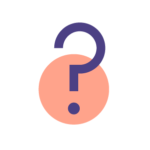 Why Board Assessments Play a Critical Role in Board Effectiveness
Today's boards of directors face mounting pressure to perform, achieve, and demonstrate the specific ways in which their board oversight benefits investors, management, and the organization as a whole.
Expectations have grown even more during the last two years, as boards navigate the impacts of a global pandemic, increased regulatory requirements, and shifting social, governance, and workforce norms.
As boards position themselves to work through new and old challenges, a thoughtful board member self-evaluation can help members gain insight on how well the board and management team function together, improve alignment on key issues, and strengthen the overall effectiveness of the board's policies and procedures.
Demonstrating a willingness to conduct a board assessment or board member self-evaluation with transparency also shows a board's strong commitment to fulfilling its governance responsibilities.
Rather than simply checking the box to show the board performed its required duties and responsibilities, a thoughtful board assessment shows the positives and negatives, and rigorously tests the effectiveness of board composition, dynamics, operations, and structure.
The New York Stock Exchange requires an annual board member self-evaluation for boards of all publicly traded corporations. Many influential investors also demand that public, private, and nonprofit organizations conduct a board assessment before investing.
When a board clarifies the individual and collective roles and responsibilities of its directors through an annual nonprofit board evaluation or public company board appraisal and performance process, it becomes more effective:
Board meetings go more smoothly

Directors get better information

Boards acquire greater influence

Boards pay more attention to long-term strategy

Working relationships improve between a board and management

What Does a Board Assessment Measure?
The easy part of a board assessment involves reviewing board structures and processes, and ensuring standards are met. A more thoughtful board assessment process also delves into the specific contributions of individual directors, and really examines the group dynamics among board members. Many board evaluations fail to capture the latter, according to this study of 187 boards:
55% of companies that conduct

board evaluations

assess individual directors.

36% of board directors believe their company does a very good job at assessing the performance of individual directors.

64% believe their board is open to new points of view.

50% strongly believe their board leverages the skills of all board members.

46% strongly believe their board tolerates dissent.
When determining the best board assessment to conduct for your organization, first make sure it's truly a thorough self-evaluation, and not a self-serving exercise. A board assessment should specifically show investors:
The effectiveness of board leadership, including skills, expertise, and diversity

How management of board meetings, committees, and executive sessions further your organization's mission and goals

How each individual contributes and how decisions are made
Board assessments also focus on factors of corporate or organizational governance, such as whether the board is meeting its:
Fiduciary duties — The three fiduciary responsibilities of all board directors are the duty of care, the duty of loyalty and the duty of obedience. Board members and officers must act with the utmost responsibility to ensure all three, as well as confidentiality and accurate accounting.
Governance duties — The four P's of corporate governance are people, process, performance, and purpose. A thorough look at all four areas gives regulators and investors great insight into how well a board performs its core duties and oversight responsibilities.
Individual expertise — A truly diverse board working synergistically not only reflects shared social values for the organizations and communities they serve, but also makes a significant, measurable contribution to the effectiveness of boards across all sectors and industries.

 
What Changed for Boards in 2021?
Everything. See the trends that shaped boards and their meetings in 2021.
Self-Assessment vs. Vendor or Consultant
Board assessments can be completed by conducting board member self-evaluations and peer-review surveys, both of which often fall under the responsibility of the board's nominating and governance committee. The evaluation process might also involve hiring independent third parties, internal advisors, and external legal counsel to facilitate the process. 
The most common board evaluation template is the written board of directors questionnaire. Be sure to update questionnaires each year to reflect your organization's current environment, and always check to make sure the prior year's recommendations have been achieved.
One-on-one interviews can be conducted by the independent chair/lead director for your board assessment, or by a third party. Personal interviews allow for follow-up questions and for directors to elaborate on answers in further detail.
A benefit of hiring a third party to conduct your board assessment might allow board members to feel more comfortable in the process, and possibly provide more candid answers during confidential interviews. For instance, this board assessment template from the National Association of Corporate Directors (NACD) can be tailored to identify your board's specific strengths, risks, and opportunities.
How Do You Assess a Board of Directors?
Most board assessments are conducted by answering a detailed board of directors questionnaire or self-assessment, doing peer reviews, conducting personal interviews, or a combination of these options. The goal is to ask well-drafted, targeted questions that elicit valuable and practical feedback regarding your organization's board dynamics, operations, structure, performance, and composition.
A board evaluation template may ask a direct question that requires answering with full commentary, or the question may be posed as a statement for which the board member gives a numerical ranking. Try to avoid questions that seem overly long or too hard to answer clearly, or questions that seem too much like a checklist. Both approaches can lead to disappointing feedback results.
 The types of questions asked in a board assessment vary from one organization to the next, and each must be customized and prioritized to gain the most useful and valuable feedback. Make sure your questions are clear, direct, and focus on core board duties and responsibilities and oversight functions, such as:
Long-term strategy, risks, and financial performance

Board composition, structure, and diversity

Company integrity, reputation, and culture

Management performance and succession planning
About The Author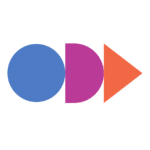 At OnBoard, we believe board meetings should be informed, effective, and uncomplicated. That's why we give boards and leadership teams an elegant solution that simplifies governance. With customers in higher education, nonprofit, health care systems, government, and corporate enterprise business, OnBoard is the leading board management provider.