What is a Limited Liability Company (LLC)?
Reading Time:
4
minutes
Learn more about an LLC's pros, cons, and how to form one, along with its other nuances.
When choosing a business structure, future business owners may consider a limited liability company, or LLC. LLCs protect startup owners from personal liability for business debts. Read on to learn more about what an LLC is, its pros and cons, and how to launch an LLC.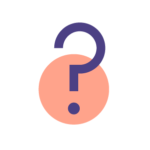 What is a Limited Liability Company?
An LLC is a hybrid between a corporation and a partnership. It combines the tax benefits of a partnership with the limited personal liability of a corporation. This allows you to separate business activities from personal assets. One of the most popular business structures in the U.S., the legal entity of LLC is regulated at the state level.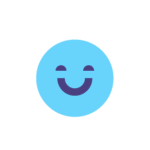 Benefits of a Limited Liability Company
The unique structure of an LLC provides many benefits to its owners, also referred to as members, including:
Personal liability protection

: When you form an LLC, your personal assets are protected from any claims made against the business. 

Tax options

: An LLC offers more flexibility in terms of tax treatment than other business structures. It allows profits to be passed directly to owners and filed through their personal income, avoiding the double taxation corporations experience.

Easy to start

: LLCs are simple to form and operate, as they don't require officers, directors, or shareholder meetings.

Few ownership restrictions

: There's no minimum or maximum number for the amount of owners an LLC can have. Members may be individuals, corporations, foreign entities, and other LLCs.
Disadvantages of a Limited Liability Company
One of the biggest disadvantages of an LLC is the upfront cost. Depending on the state, it may cost more to start than a corporation, which can be restrictive for some owners. 
Again, LLCs rely on member contributions rather than issuing stocks and bonds. This can also make transferring its ownership more difficult than a corporation. 
Arguably, the advantages of an LLC outweigh its disadvantages. For instance, if you form an LLC, profits made by the business pass directly through to those owners who are liable for them (with some exceptions), and you avoid paying taxes on those profits twice.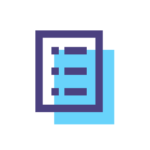 How to Start a Limited Liability Company
An LLC must follow operating agreements dictated by state law, but the general steps are: 
1. Select Business Name and Address 
Select a business name that is unique and not likely to be confused with other businesses. In addition, you'll need a business address, even if it's your home office.  Make sure the name you select isn't already in use by another business or organization in your state. 
2. Acquire Formation Document From the State 
Next, obtain a formation document from the Secretary of State's office. These documents vary by state, but they may include articles of organization, operating agreements, and resolutions. 
3. Complete Formation Document and File With the State 
Complete all required forms on time and file them with the agency responsible for processing formation documents in your state. After filing these documents with the state and paying the appropriate fees, ownership of the company is transferred into your hands so you can start doing business.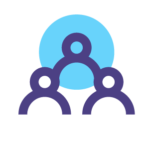 Do Limited Liability Companies Need a Board of Directors?
While having a board of directors for your LLC isn't required by law, a board helps create a more formal structure for your business and offers oversight of the company's activities. 
Power Your Board With OnBoard
LLCs are powerful, growing business structures worth considering, and a board of directors helps keep operations in check. Consider a board management solution to streamline operations and ensure your board's operating to its full potential.
OnBoard provides a purpose-built solution to drive effectiveness. Its suite of board management tools help:
Improve communication and collaboration 

Provide real-time data on company performance and

financial health

 

Improve meeting productivity

Ensure compliance with

corporate governance

regulations 

Record minutes in real-time, share them with stakeholders, and update them as needed
Ready to learn more about how OnBoard powers boardroom effectiveness? Request a free trial of OnBoard today.
About The Author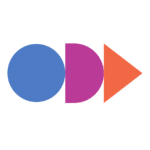 At OnBoard, we believe board meetings should be informed, effective, and uncomplicated. That's why we give boards and leadership teams an elegant solution that simplifies governance. With customers in higher education, nonprofit, health care systems, government, and corporate enterprise business, OnBoard is the leading board management provider.