What is a Nondisclosure Agreement? (Overview, Definition, and Examples)
Reading Time:
4
minutes
A nondisclosure agreement is a legal contract that prohibits sharing of a company's confidential information. Here's how to write one.
When considering any business arrangement involving confidential information, including a partnership agreement, a nondisclosure agreement (NDA) is needed to protect your company's interests. Also known as a confidentiality agreement, NDAs allow businesses to share marketing plans, trade secrets, and other company information with confidence that it won't be leaked to their competitors. 
Even the board of directors and employees of a company should sign NDAs, as they receive sensitive company information and have a responsibility to keep it confidential. 
Want to learn more about nondisclosure agreements, as well as the process for creating one? Read on to discover how to create an NDA for your company.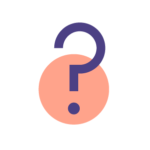 What Is a Nondisclosure Agreement?
A nondisclosure agreement is defined as a legal contract that prohibits the use or sharing of confidential information, including trade secrets, pricing data, supply sources, operation plans, technical information, and more.
There are three types of nondisclosure agreements:
Unilateral Nondisclosure Agreements:

Requires that one party disclose confidential or sensitive information to another party.

Bilateral Nondisclosure Agreements:

Requires that both parties disclose confidential or sensitive information to each other.

Multilateral Nondisclosure Agreements:

Requires that multiple parties disclose confidential or sensitive information to another party or all parties.
In a board environment, nondisclosure agreements are particularly valuable to the board of directors. For example, when evaluating the performance capabilities of potential partners, the board of directors may ask for a signed nondisclosure agreement before any partnership agreement is signed.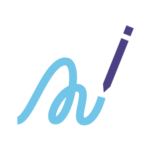 Step-by-Step Guide for Writing a Nondisclosure Agreement
Consider these 4 key steps when creating a nondisclosure agreement.
1. Outline Scope of a Nondisclosure Agreement
The scope of an NDA refers to what information should remain confidential. To protect your company's interests, it's best practice to include a blanket statement noting any information a reasonable person would assume should be kept confidential applies.
While standard templates for nondisclosure agreements exist on the internet, it's best to only use those as a starting point, and draft a document specific to your company's needs.
2. Outline Potential Exclusions
Next, outline any exclusions that are not necessary to keep confidential, including: 
Information that the other party already knows

Information that's publicly available

Independently developed information

Information learned from a third party
These types of information don't typically require protection. Legally, you would have no recourse to protect information that's readily available to the public.
3. Define Nondisclosure Terms
The term is the length of time specified in the NDA that the conditions will remain in effect. In most cases, the term runs one to five years, though they could continue indefinitely. The right amount of time varies depending on the specific circumstances. 
4. Outline Consequences
Include the consequences of breaking the agreement, including whether the party has the right to sue for damages or if a monetary amount should be provided in case of breach of contract. The penalties for violation of an NDA vary according to the situation and the laws of each state.
Advantages of a Nondisclosure Agreement
Nondisclosure agreements allow individuals or businesses to share confidential plans or designs knowing they won't be shared outside the company. They also provide a basis for recourse if anyone who signs the NDA misuses private company information. NDAs help support the development of strong relationships. Putting expectations in writing helps all parties understand what's expected of them. 
What Changed for Boards in 2022?
Everything. See the trends that shaped boards and their meetings in 2022.
What Happens if You Violate a Nondisclosure Agreement?
A nondisclosure agreement violation initiates a three-step process:
The NDA is examined to determine if there is a legal basis for charges.

An investigation is conducted. The party whose intellectual property was protected under the NDA must prove that the agreement was violated.  

A decision is made concerning potential action. That action depends on the consequences that were outlined within the NDA.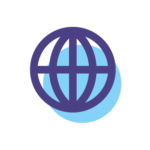 Nondisclosure Agreement Example
One reason for Apple's incredible, long-term success is its ongoing focus on the enforcement of nondisclosure agreements. Apple insists on secrecy and makes partners sign NDAs. 
For example, Hyundai released a statement in 2021 regarding doing business with Apple, then re-released the statement with no mention of Apple. Anonymous sources note the secrecy requirements of working for and with Apple.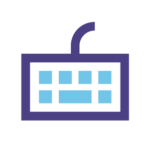 Board Management Software for Storing Board Documents
Since nondisclosure agreements are created to protect sensitive information, it's crucial to ensure board documents and signed NDAs remain secure, too. OnBoard's enterprise board management portal ensures your most important documents remain safe and secure. And with all documents stored in the cloud, your board members, employees, and other applicable parties can quickly access and sign NDAs from anywhere.
About The Author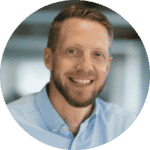 Josh Palmer serves as OnBoard's Head of Content. An experienced content creator, his previous roles have spanned numerous industries including B2C and B2B home improvement, healthcare, and software-as-a-service (SaaS). An Indianapolis native and graduate of Indiana University, Palmer currently resides in Fishers, Ind.