How to Make an Effective Meeting Agenda
Reading Time:
7
minutes
As board members, we've all been there. You walk into a meeting feeling less prepared than you would like. Then, as the meeting starts, the discussion soon veers off-track as presenters ramble or attendees ask obscure questions — and you realize: it's not just you. Everyone is unprepared.
The culprit? A poorly planned meeting and a poorly designed board meeting agenda. In fact, nothing derails meetings as quickly and consistently as poor planning. The consequence is wasted time for everyone involved, including board members' valuable and limited time together.
To ensure a successful and productive meeting, you must set clear expectations upfront for what needs to happen before, during, and after the meeting. An effective meeting agenda helps directors prepare, keeps the meeting on topic, and makes the most efficient use of everyone's precious time.
In this blog, we share essential tips on how to plan a meeting and how to create a meeting agenda, including a link to a sample board meeting agenda template to help get you started.
Why Creating a Meeting Agenda Matters in the Digital Age
The nature of meetings has evolved over time. From the first telephone conference call in 1915, to the advent of the digital revolution in the 1980s and beyond, technological advancements have significantly expanded our options for how, when, and where we can communicate.
Then 2020 hit us all. Business ground to a screeching halt as the COVID-19 pandemic forced everyone to stay home. Many organizations had to rethink traditional processes and pivot quickly to virtual board meetings. For organizations without a central hub or online board portal to store and share board documents, the job of board administrators  became that much tougher. 
Corporate and nonprofit boards alike swiftly adapted, and many saw benefits as a result. In our 2021 Board Effectiveness Survey, 79% of members, directors, and administrators from around the world said remote work and virtual meetings made their board work more effective.
And whether you meet in person, virtually, or a mix of both, it all starts with having effective board meeting agendas. But before preparing a meeting agenda, you first must plan.
Planning Is Key to Writing a Good Meeting Agenda
Writing an effective agenda always starts with careful planning. But who decides on the agendas for meetings? Typically, it is the responsibility of the board chair or director, working closely with the board secretary. Ideally, the board calendar and certain agenda topics are set months in advance.
7 tips for how to plan a meeting agenda are:
1. Set Clear Ground Rules for Meeting Topics
First, set ground rules for what topics will make the cut for your next board meeting. To run productive meetings that respect your board's valuable time, every topic should have a clear purpose. Make sure each agenda item meets one of these 4 criteria:
Is it strategic and timely for discussion?
Will the board have valuable input? Or would it be better handled by a committee?
Is it part of the board's oversight duties? 
Is it important for the board to execute its fiduciary duty?
In addition, an effective agenda always includes items provided by the chief executive for:
Managing routine board business
Tackling special projects (such as a post-merger integration) 
The board secretary should track recurring items and add them to the appropriate board meeting. These include:
Regularly scheduled reviews and readouts that deserve board visibility
Compliance requirements related to board reports
Periodic agenda topics such as annual board assessments, executive compensation reviews, and CEO evaluations
2. Review Previous Meeting Minutes
If your organization is like most, there usually are more items on the board meeting agenda than you have time to fully discuss or consider. Examine the previous meeting's minutes to identify anything that should be carried over to the next meeting. Look for:
Unresolved discussions
Issues or topics that surfaced but are yet to be discussed
Closing the loop on old business before moving on to new business helps ensure that challenges, decisions, or questions don't linger meeting after meeting.
3. Revisit Strategic Plans for the Organization
Before every board meeting, be sure to review any operational or strategic plans for upcoming events, activities, or milestones the board needs to address, such as:
Strategic initiatives that are extraordinary successful and may warrant additional investments
Elements of the strategic plan that are not progressing sufficiently and need to be updated, altered, or re-evaluated
4. Pay Attention to the News and Macro-Level Changes
What's coming around the corner that your board may need to address? Are there bigger trends that could soon affect your company or organization? The future often is impossible to predict, but failing to pay attention to external factors that could affect your organization is an all-too-common mistake that could have dire repercussions.
Keeping your board informed of pertinent community, economic, or industry/sector news helps foster important discussions that can better prepare your organization for the future. Creating a reading room or digital resource library for your board with articles, research, or other relevant media also can also help leaders be more prepared.
If there's a topic or trend that is likely to affect your organization, but your board has little or no experience with it, consider bringing in an expert to speak on the topic. An upside to the recent expansion of virtual meetings is that experts can join board meetings from anywhere.
5. Don't Forget Seasonal or Calendar-based Events
Every board has its own seasonal obligations. Some examples include planning next year's budget, updating the organization's strategic plan, preparing for graduation or fall enrollment for higher education boards, or approving benefits changes before the next open enrollment period. Typically there's a specific season for most organization-wide goals – plan your board meeting accordingly.
An agenda for a meeting should include: 
Seasonal topics such as budget approvals, strategic planning, compensation reviews, and performance assessments
Reports from standing committees (e.g., Audit, Governance, and Finance)
6. Check KPIs, OKRs, and Other Objectives
What can be measured can be managed. Your organization's most valuable key performance indicators (KPIs), objectives and key results (OKRs), or other vital metrics should be front-and-center at any board meeting.
Not every KPI warrants a board-level discussion, but it's important to evaluate all headline indicators before any board meeting to ensure these organizational bellwethers are on track. The board meeting agenda should include any KPIs showing irregular variances that warrant board attention.
7. Consider Upcoming Organizational Changes
Be sure to keep the board apprised of any upcoming organizational changes that require the board's consideration and approval. For example, a significant budget deviation, changes to executive compensation, or upcoming workforce reductions.
Think about the following:
Any key personnel changes including executive promotions, executive departures, staff furloughs or reductions, etc.
Discussions regarding significant acquisitions, divestment plans, reorganization plans, and merger possibilities
See How OnBoard's Agenda Builder Accelerates Meetings
How to Increase the Effectiveness of a Board Meeting Agenda
When trying to design an effective board meeting agenda, the most important thing is to set clear expectations for specific actions you need directors to take. Whether you have five board members or 40, these 10 tips can help you optimize your board meeting agenda:  
Seek input from stakeholders. Find out what your team needs and why they need it, then add it to the agenda if appropriate.
Discuss items that affect the entire team. If you constantly focus on topics they don't care about or need to know, board members disengage and become less effective.
List agenda items as questions, then seek answers. For example, instead of simply listing "budget issues," try asking, "What are five ways we can reduce spending by $50,000 in the next six months?" The more targeted the question, the better the discussion will be.
Share, seek input, or decide. For a more efficient board meeting, clearly define upfront whether directors need to simply listen, give their input, or participate in a decision.
Prioritize the most important issues first and set a realistic schedule. This helps keep the meeting on track, while ensuring your team has ample time to discuss each topic.
Agree on the process. Ensure your board knows exactly what steps they need to take to complete a discussion or make effective decisions.
Help board members prepare. Distribute board meeting agendas well in advance, so your team has time to read the materials and prepare their initial thoughts for a more efficient board meeting.
Identify topic leaders. Give subject matter experts a heads up so they can prepare to lead relevant discussions.
Make the first topic "review and modify agenda, as needed." This gives your team an opportunity to make last-minute adjustments, so they can use the meeting time most effectively.
Survey the board for feedback. Find out what you did well and what needs improvement following every board meeting. 
Bonus: A Board Meeting Agenda Template and Sample
There is no one-size-fits-all, cookie-cutter structure of a meeting agenda. Every board is different, and you should customize your board meeting agenda template to suit the specific needs and purpose of your board.
So what is a board meeting agenda? Agendas focus the direction of a meeting by providing a list of items to be discussed. They prioritize items based on importance and the amount of time needed for discussion, and clearly define what actions the board needs to take. Agendas typically include old business, new business, committee and departmental reports, fundraising efforts, personnel updates, and more.
When considering how to make a meeting agenda, keep the following topics top of mind:
Items of business: What questions are you seeking answers to?
Expected outcome: Are you only providing information for discussion, or will the board vote on a decision?
Board vote: Are matters requiring a board decision prioritized early in the meeting to allow ample time for discussion and voting?
Tabled discussions: Are you documenting information sessions and assigning follow-up tasks?
Matters of note: Did you sync board calendars for the annual retreat, plan to follow up on important discussions, or schedule the next meeting?
Board survey: Did you review decisions made or actions to be taken? Did you survey the board for meeting evaluation feedback?
Use OnBoard's free board meeting agenda sample as your starting point, then make it your own by identifying specific issues to target and questions to ask — which ultimately helps your board achieve the best outcomes. Just keep in mind, what makes sense for one board might not make sense for another, so tailor the template for your specific board. 
See How OnBoard's Agenda Builder Accelerates Meetings
Modern board management software solutions make it easier than ever for administrators to collect and organize all of the information needed to craft an effective board meeting agenda and share that information with directors, wherever they are.
OnBoard's Agenda Builder allows you to create your own agenda template uniquely suited to the needs of your organization. It features a powerhouse lineup of tools, including:
Drag-and-drop builder
Any file type enabled
Customized templates
Cloning-capable
Document organizing
Decision tracking 
Agenda Builder can help your board work smarter, not harder. It simplifies the process to make sure you and your fellow board members never feel unprepared again.
Ready to take your meeting agenda and minutes to the next level? Request a demo or a free trial of OnBoard, the board intelligence platform that empowers boards and committees to hold more effective, informed, and uncomplicated meetings. 
About The Author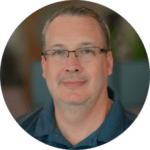 Adam Wire is a Content Marketing Manager at OnBoard who joined the company in 2021. A Ball State University graduate, Adam worked in various content marketing roles at Angi, USA Football, and Adult & Child Health following a 12-year career in newspapers. His favorite part of the job is problem-solving and helping teammates achieve their goals. He lives in Indianapolis with his wife and two dogs. He's an avid sports fan and foodie who also enjoys lawn and yard work and running.