Reading Time:
5
minutes
The end of the year brings a host of annual tasks for boards to complete, with many considered essential for delivering more effective board governance in the new year..
Most boards of directors work hard year-round to achieve big things for the organizations they serve. Often, the last few months of the year provide a time to reflect on the successes and challenges of the past year — and to start planning for an even better, more productive year ahead.
At the end of the year, there are also certain tasks boards must complete in order to officially wrap up the year. Though these tasks vary, there are 5 end-of-year activities for boards that are common across the majority of organizations.
1. Evaluate Current and Upcoming Vacancies
Perhaps there's an open seat or two on the board today. Or maybe the terms of some of your existing members are expiring soon, so you'll have upcoming vacancies in the near future. Now's the time to evaluate those current and upcoming vacancies and start making a plan to fill them with the right people.
Of course, each director brings unique skills, experiences, and perspectives to their role on the board. The key is to ensure the board as a whole has the right mix to meet the organization's current and future needs. 
Before starting the recruitment process, it's important to take a close, honest look at the background and expertise of your current board members to identify gaps. A board of directors skills matrix is a great tool to aid in this process. 
With a board of directors skills matrix, organizations can evaluate the skills, backgrounds and demographic information of each director. For example, a typical matrix includes information on industry expertise and previous board experience, as well as key demographic information such as gender, age, and race.
Once all information for all board members is presented in a single matrix, it's a lot easier to identify gaps. For example, an organization might have a large acquisition on the horizon, but no board members with M&A experience. Finding a board member with this skill set should be a priority. Or, perhaps the matrix shows the entire board is composed of white men. In that case, the board should make it a priority to recruit to improve board diversity. 


2. Evaluate CEO Performance and Compensation
A key responsibility of the board of directors is to ensure the CEO is effective in their role. However, according to a report from BoardSource, only 53% of CEOs have had a formal, written evaluation in the past 12 months, and more than one-fifth (21%) have never had a formal evaluation of their performance. What's more, nearly half (45%) of boards don't have a formal process for setting appropriate CEO compensation. 
The CEO has a huge impact on an organization's success or failure. As such, boards must make it a priority to formally evaluate CEO performance and compensation by the close of the year. 
Of course, financial evaluations are important. But they don't tell the whole story of a CEO's performance. Insead, BoardSource recommends evaluating several areas, including:
Annual performance goals 

Core competencies

Leadership qualities

Accomplishments and challenges 
The CEO evaluation process should involve multiple components. For starters, CEOs should have the opportunity to conduct a self-evaluation. Of course, board members should provide feedback on CEO performance. In addition, it's also a good idea to include evaluations from other senior staff or those who report to the CEO. 
3. Board Member Assessments
A board of directors might be composed of professionals with impressive skills and backgrounds. But if they're not moving the organization closer to its goals, it doesn't matter. 
It's important to regularly track and evaluate the performance of the board as a whole, as well as its committees and even individual members. According to the Harvard Business Review, regular board assessments are an important way to improve the performance of the board. And obviously, well-functioning boards are able to achieve more for the organizations they serve.
The end of the year is the perfect time to conduct assessments of the board, its committees, and its members. 
Board assessments, which are also referred to as board evaluations, look different from company to company. Typically, board members have the chance to provide a self-assessment, identifying areas of strength and opportunities for improvement. It's also common for organizations to hire an external board consultant or consulting company to perform a board evaluation. 
What Changed for Boards in 2021?
Everything. See the trends that shaped boards and their meetings in 2021.
4. Re-examine the Board's Mission and Identify New Opportunities for Engagement
An organization's mission should be central to everything a board of directors does. The end of the year is the ideal time to reexamine that mission — and identify new opportunities for engagement.
For nonprofit boards, a year-end review might mean revising the organization's mission and priorities. This is especially true today, as many nonprofits have tighter budgets and resources than ever before and must adjust accordingly.
On the other hand, boards of public companies might use the end of the year to identify ways to engage shareholders. Directors at publicly held companies represent the shareholders and have fiduciary responsibilities. Engagement can help them more effectively fulfill their board of director's responsibilities.
5. Ensure the Organization Meets all Legal Compliance Requirements
Different types of companies have different legal and compliance requirements. It's the board's responsibility to ensure the organization fulfills all applicable requirements.
For nonprofits, this might include completing the annual audit and reviewing IRS 990 filings. Nonprofits may also use the close of the year to review their conflict-of-interest policies and sign and update any necessary disclosures.
On the other hand, the boards of public companies must dedicate time to preparing for proxy season — as well as the director and officer (D&O) questionnaire process. 
Typically, public companies review their D&O questionnaires at the end of the year to determine what (if any) changes are required. Directors then complete their questionnaires shortly after in advance of proxy season.
Streamline End of Year Board Activities with the Right Board Portal
The end of the year is a busy time for boards of directors that serve all different types of organizations. It's a time to reflect on performance, plan for the future, and check off important end-of-year activities for boards. 
Oftentimes, end-of-year activities for boards involve manual, clunky processes. However, a board portal eliminates end-of-year chaos by streamlining and simplifying these key activities within a single platform. That way, boards can spend less time on busywork and more time achieving big things for the organizations they serve.
About The Author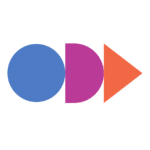 At OnBoard, we believe board meetings should be informed, effective, and uncomplicated. That's why we give boards and leadership teams an elegant solution that simplifies governance. With customers in higher education, nonprofit, health care systems, government, and corporate enterprise business, OnBoard is the leading board management provider.