8 Nonprofit Fundraising Ideas (Updated 2023)
Reading Time:
5
minutes
Discover the most effective fundraising ideas that are purpose-built to drive donor engagement and increase member participation.
No matter the size and scope of your nonprofit, fundraising provides an essential component of your business model. Successful fundraising allows your nonprofit to fund its programs, pay overhead costs, and boost awareness.
Knowing the right fundraising ideas for your organization can determine whether you hit your fundraising goals or fall short. With so many options available, choosing the right fundraising idea for your needs can be challenging. To help guide your decision, we compiled a list of 8 fundraising ideas your board members will love.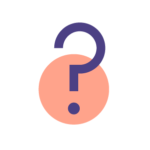 What is Nonprofit Fundraising?
Nonprofit fundraising is an ongoing process of soliciting donations and voluntary funds to help your organization meet its goals and expand awareness. Fundraising also builds your donor base, provides donor and sponsor recognition, and strengthens relationships and support, while paving the foundation for other forms of engagement. To get started with fundraising, determine your goals, then figure out how much money you need to succeed.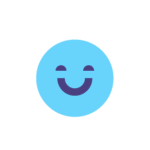 Elements of an Effective Nonprofit Fundraising Campaign
Charting an effective course for your fundraising efforts is crucial. An effective campaign engages your donors and helps broaden your support base. The following tips provide a brief summary of 4 elements of a successful nonprofit fundraising campaign:
Articulate a clear sense of purpose. A clear sense of purpose helps you bring internal and external alignments and take ownership of your goals. It also helps you stay on top of the tasks needed to achieve these purposes.
Create a brand around your campaign. A strong theme helps to rally supporters around your fundraising goal. 
Use a multi-channel approach. Leveraging multiple communication channels, including websites, social media, paid and earned media, direct mail, and mobile to expand your reach and engage new donors and supporters.
Leverage fundraising software. Fundraising software helps you collect and organize donor data. The more you know about your donors, the better you can connect with them through personalized messaging. The best software includes donor profiles to allow you to segment donors based on profile fields.
Fundraising Ideas for Nonprofits
Consider these best fundraising ideas to help you achieve your goals:
1. Host a Virtual Happy Hour 
If you're not able to gather your supporters in a physical location, a virtual happy hour provides a fun alternative. Virtual happy hours held on video conferencing platforms such as Zoom, Google Meet, and Webex allow you to foster the same level of connection and engagement as in an in-person event. Just make sure to research various technologies to ensure you choose the right software for your needs. 
2. Launch a Digital Campaign 
A digital fundraising campaign provides a practical and cost-effective way to attract donors and increase donations. Digital campaigns use proven online fundraising techniques and applications to reach a larger audience, attract new donors, and foster greater relationships with the donor base. The campaign is an ongoing process that starts with online outreach via social media, websites, and emails. Once donors make their first donation, you can trigger automatic responses to drive higher engagement. Effective digital campaigns can raise more awareness, improve donor retention, reduce nonprofit workload, and increase donations.
3. Host a Charity Auction 
Charity auctions can be an effective way to interact with donors face-to-face. Procure relevant charity auction items based on the preferences of your donors. If your budget allows, hire an experienced auctioneer to help drive engagement and raise more funds for your cause.
4. Plan a Golf Tournament 
Charity golf tournaments are known as some of the most effective fundraising events. A golf tournament often attracts high-net-worth supporters who are able and willing to spend larger amounts. Your team's first job is to set fundraising goals and a budget. Then, create a theme, pick a site, and select the date for the event. You should also promote your event by sending invitations and leveraging advertising channels like social media.
5. Host an Art Auction 
Holding an art auction is an excellent way for nonprofits to raise money. Make sure the artwork reflects your audience's likes and preferences.  Consider asking artists you personally know to donate pieces for the auction.
6. Leverage Crowdfunding Tools 
Crowdfunding combines the power of social media and support from a large number of people, including donors, friends, and family. The ideal crowdfunding campaign helps you reach out to everyone within your network to ask them for their support. Leverage the right crowdfunding tools to explain your cause, such as Donorbox, Fundly, Classy, and more.
7. Find Community Grants 
A grant is a contribution or gift that a government or other organization gives to a nonprofit for a specific purpose. There are several types of grants available for nonprofits, including unrestricted funding, capital support, and restricted or program development grants. You can find community grants via Grants.gov, Foundation Center, and Google Ad Grants, among many others.
8. Host a Car Wash 
Hosting a car wash is another cost-effective way to raise funds. Besides, a car wash offers a great way for members to interact and have fun. Car washes are particularly suited to schools, scouting troops, band groups, and other youthful organizations.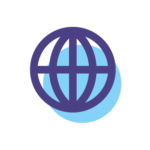 How Board Management Software Improves Nonprofit Fundraising Campaigns
The right fundraising software can help to optimize and automate your fundraising efforts. Board management software provides key tools to set meeting agendas, create timelines, assign tasks to committee members, set goals, communicate virtually, and monitor progress. The right software also helps nonprofits increase awareness, raise money, and forge lasting connections.
OnBoard's powerful board management software integrates directly with Zoom to allow directors to meet and interact virtually. It also offers several crucial features, including a minutes builder, meeting analytics, agenda builder, task management, and more.
Ready to streamline nonprofit fundraising with OnBoard's board intelligence platform? Schedule a demo or request a free trial. 
For assistance on running a successful meeting and to track follow-ups, check out OnBoard's free board meeting agenda template.
About The Author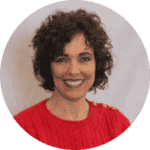 Gina Guy is an implementation consultant who specializes in working with nonprofit organizations get the most from their board meetings. She loves helping customers ease their workloads through their use of OnBoard. A Purdue University graduate, Gina enjoys refinishing furniture, running, kayaking, and traveling in her spare time. She lives in Monticello, Indiana, with her husband.