Reading Time:
3
minutes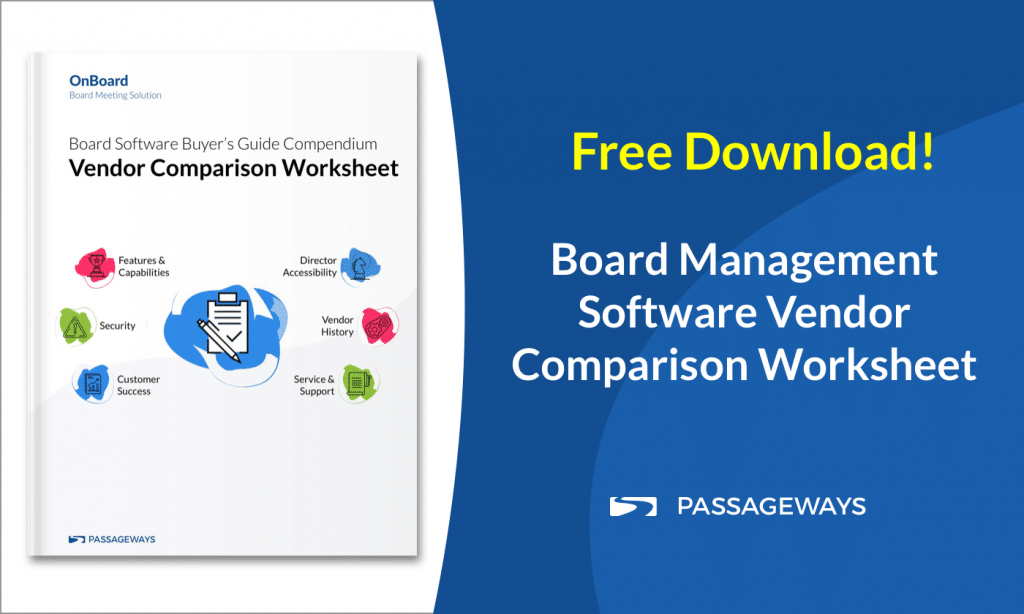 What is Board Management Software?
Board management software (otherwise known as a "board portal") is a secure environment for administrators and board directors to access meeting materials, communicate with each other, and execute the governance responsibilities. By combining new mobile devices with rapidly improving cloud technology, board management software replaces the old regime of paper, printing, and emails.
Once you've decided to implement a board portal, it's time to evaluate which vendor will become a true partner in your success.
How Do You Choose the Right Board Management Software Vendor?
There are seemingly dozens of board management software providers. To help you make the best purchase decision for your organization, we've put together an easy-to-use Vendor Comparison Worksheet.
This Worksheet is the best way to assess different vendors' credibility and capabilities. It's what every potential customer should look for and ask about before any paperwork is signed.
The Vendor Comparison Worksheet helps you find answers including:
What features and capabilities to look for in a board software vendor
How to evaluate board software security
How to think about a board software's user experience
What to expect from a vendor's support
How to evaluate a board software's customer success team
Select a Vendor Committed to Your Values
When evaluating different software vendors, it's also important to select a vendor committed to your organization's values. Here are some questions to ask.
1. Does the Vendor Invest in Customer Success?
Investment in Customer Success defines an organization's priorities. It demonstrates a company believes there is value in forging an enduring relationship, a partnership that at its core guarantees the clients experience a return on their investment. It's more than just differentiation against a vast sea of faceless software companies; it's about proving a product can really help people solve challenges and that together you're on a shared mission.
When assessing a vendor, you should ask about whether your account will be assigned a dedicated customer success manager, how that relationship will work, and whether they're always available to assist you when you encounter a challenge. You should ask about the Customer Success team's NPS score and whether they are specialized to know your industry. Without a Customer Success team, the vendor is only responsible for one thing: making sure your invoice clears.
2. Does the Vendor Share Your Values?
If you've ever been to the DMV, you know what it's like to feel like a number and not a person. When selecting a vendor who you can rely on for work done by your board, selecting someone who shares your values is crucial for long-term success.
If you value being treated like a person, look for a vendor who invests in customer success and has their support located in the United States. Vendors who put a high premium on corporate social responsibility – not just profit and bottom-line.


If your team cares about the community, look for a vendor who has programs in place to give back profit and time to its community.


If you care about people and the culture of the people you work with, look at companies that people actually want to work at. Where they encourage a work-life balance and employees leave each night happy. A good place to find evidence of this is a website called Glassdoor. At Passageways, we display this information prominently on our website.
---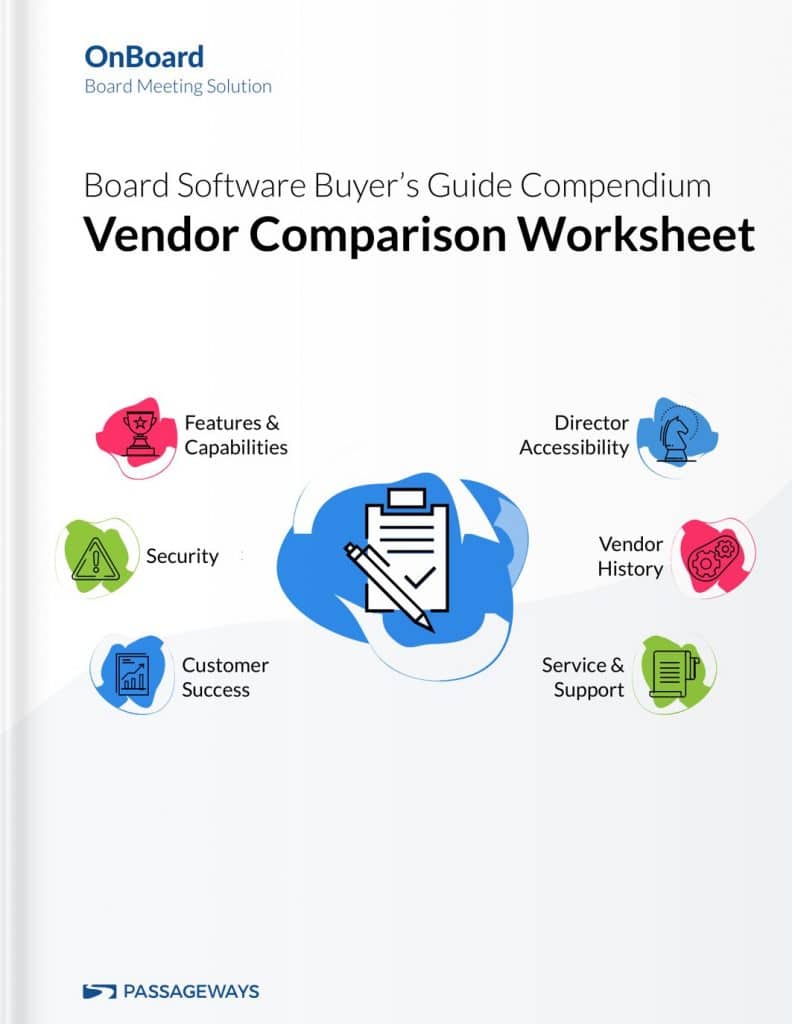 Download the Vendor Comparison Worksheet Today
Download this interactive Vendor Comparison Worksheet when considering board management software for the first time or looking to replace an old and expensive provider.
About The Author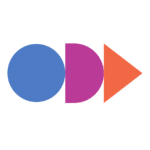 At OnBoard, we believe board meetings should be informed, effective, and uncomplicated. That's why we give boards and leadership teams an elegant solution that simplifies governance. With customers in higher education, nonprofit, health care systems, government, and corporate enterprise business, OnBoard is the leading board management provider.