Reading Time:
2
minutes
West Lafayette, Indiana : 2011 ended showing Passageway's 9th consecutive year of growth and record revenue. Among the highlights of an outstanding year with a record year-end:
In December 2011, Passageways signed its 300th enterprise customer
Passageways closed the year with 127 new portals sales, more than 3 times the 2010 sales
New customers in the overseas markets. Passageways now serve organizations in US, Canada, Caribbean Islands and Russia
Passageways saw renewed demand in the Employee Intranet Portal business nearly doubling its revenue from 2010 last year. It also broke into several new verticals including Healthcare, Insurance, Entertainment and Education.
Passageways also saw a surge in demand for Board Portal solutions and compliance solutions for Vendor Management.  This resulted in a 400% increase in revenue for these products over 2010.
"We have exceeded our revenue goals for 2011 and are confident of our pipeline going into 2012", says Paroon Chadha, Co-Founder, Passageways.
To ensure a balanced growth, Passageways has invested significantly in three key areas over 2011:
Increased Technical Support and Relationship Team Strength: Passageways has added both Customer Support Specialists and Customer Success Managers over 2011 increasing our ability to better serve our growing customer base. Improved response times and communication are already obvious to customers.
Improved Product Quality: While Passageways continues to bring the best and most relevant solutions to the market, it has reinforced both its quality assurance team and their quality assurance tools. In addition to 5 framework releases and 3 platform releases Passageways development teams had a big year culminating with the recently released "Expressway" launch platform.
Revamping Passageways Consulting Offering: Passageways has just finished revamping its consulting practice to better handle the increased scale. The newly introduced "Assurance" program provides security for your consulting applications at a fraction of the cost.
"Our Product Managers are stronger than ever and focused on leading our development teams into new frontiers. Expressway marks the culmination of a massive team effort and I couldn't be prouder of this group.", says Christopher Beltran, Co-Founder – Passageways.
 "We are confident that we will continue to grow our presence in the collaboration market as we improve upon our foundation and introduce revolutionary new products.", adds Beltran.
Passageways is planning to host the industry's leading conference on collaboration and governance in Milwaukee, Wisconsin May 16th-18th, 2012. This conference agenda is now available and promises to be a great venue to discuss the trends and advances in collaboration space with several new product announcements.
Passageways Vision
" To provide the platform for shaping enterprise and industry knowledge into new success"
About The Author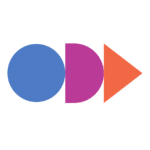 At OnBoard, we believe board meetings should be informed, effective, and uncomplicated. That's why we give boards and leadership teams an elegant solution that simplifies governance. With customers in higher education, nonprofit, health care systems, government, and corporate enterprise business, OnBoard is the leading board management provider.