Reading Time:
2
minutes
In line with Passageways' international expansion drive and Algorism's aspiration to become a leading digital transformation solutions provider across Africa, both companies have signed a broad partnership agreement to serve the West African market with Passageways' innovative board meetings management, employee intranet, and vendor management portal solutions.
Lafayette, Indiana, March 1, 2016:  Passageways and Algorism today executed and announced a partnership that enhances Passageways' international expansion drive while significantly expanding the breadth of offerings that Algorism can offer its customers in West Africa. The new partnership covers all the range of products in the Passageways portfolio including the innovative OnBoard™ board portal solution for digitizing board and management meetings, OnSemble™ employee intranet portal especially built for internal collaboration within financial service corporations, and OnTrack™ vendor management software.
The partnership is built on a strong synergy leveraging both companies strengths:
Passageways is committed to continuously lead the market in the development of innovative collaboration solutions for enterprises of all sizes.

Algorism is a respected systems integration and technology consulting firm with strong market reach across West Africa.
In a joint statement by the CEOs of Passageways, Paroon Chadha, and Algorism, Rasheed Adegoke, both companies expect this partnership to significantly boost their corporate mission which for Passageways is "to make the world more collaborative, one enterprise at a time" and for Algorism is "to make African enterprises more efficient and competitive through digital enablement".
ABOUT PASSAGEWAYS
Passageways is the leading SaaS provider of secure enterprise collaboration software. OnBoard, the world's most intuitive board portal solution works seamless across PC's, Tablets, and Phones to ensure that company executives, board members, and corporate secretaries can easily produce and securely share critical and time-sensitive board information. Board Members instantly receive real-time updates to the board books and use intuitive functionality like search, notes & annotations to easily collaborate with other members of the board. OnSemble, an enterprise-class intranet solution for banks, credit unions, and other financial institutions makes collaboration easy by bringing together the tools, technology, and know-how required to drive measurable improvements in employee collaboration. More than 50K employees, leaders, and board members across 500+ enterprise customers use Passageways for easy and secure enterprise collaboration. Passageways was founded in 2003 and is headquartered in Lafayette, Indiana.
ABOUT ALGORISM
Algorism Limited is a technology consulting and systems integration firm with the founding vision of becoming Africa's number one digital transformation solutions provider.
We are focused on delivering world-class digital transformation solutions to business enterprises and governments across Africa. Our business is built around the experienced professionals that make up our people, our proven methodologies for value delivery, an extensive global partner ecosystem and our ethical business practices and reputation.
We provide solutions to complex business problems across many verticals including Financial Services, Government, Utilities, Retail, Manufacturing, and Mining.
PRESS CONTACTS:
Passageways
Name: Nick DeBoer

574.229.6491
Algorism
Rasheed Adegoke

+234 802 2901923
About The Author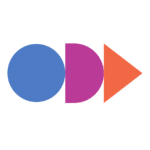 At OnBoard, we believe board meetings should be informed, effective, and uncomplicated. That's why we give boards and leadership teams an elegant solution that simplifies governance. With customers in higher education, nonprofit, health care systems, government, and corporate enterprise business, OnBoard is the leading board management provider.