Reading Time:
4
minutes
A platform for all client collaboration and communication!
WEST LAFAYETTE, September 25, 2009 — Passageways, a West Lafayette, Ind.-based portal solutions provider for financial services industry, and Open Solutions Inc. have jointly delivered a portal for Open's client community creating an "always on" community for Open Solutions' clients. This mark's an industry first, where a community of several hundred credit unions and banks from across the world are now a part of a dynamic community for connecting with information and their peers. Passageways was the chosen provider given its extensive experience in delivering collaboration portals for the financial services industry and the familiarity of several Open Solutions' clients with the portal platform.
This portal serves the ever growing need for clients to connect with each other and with Open's staff, using the portal to share their Open Solutions-related experiences and best practices. The solution was first piloted at a regional level and given its success, it was scaled for the entire Open client community. The portal is governed by Open's clients who can connect and collaborate at various levels including portal-wide, along product lines, among geographic regions and at a project level. At each of these levels, clients can share information including calendars, discussions, documents, agendas, best practices, and also get connected with other members of the client community without having to seek them out on LinkedIn or on Facebook.
The clients and Open Solutions team have also come up with a slew of Web 2.0 features that allow them to connect with various community members including twitter-like status updates, rich people profiles, organizational profiles, blogs and a Facebook-like wall. This community portal also allows users to filter the community in several ways and allows for easy searching across the portal community and content.
The clients have already shown excitement about this initiative with several messages and posts across various groups. In the first few weeks the portal has achieved a daily page view count of several hundred pages and regular new user signups. Open Solutions plans to bring on its entire client base in 2010, from 5200 client organizations.
"The Open Solutions Client Association portal has solved a relationship challenge by centralizing communications and correspondence not only with Open Solutions and our clients but equally important on a client peer-to-peer level," says Scott Starace, Sr. Director, Organization Readiness at Open Solutions. Starace adds, "Having gone live with the Client Association portal just over 30 days ago, we are quickly seeing benefits with the introduction of this social network of information and best practices provided by the clients, for the clients."
Open Solutions employees participate at the portal as well. "Case avoidance is one of our goals," said Dennis Madson, Vice President Client Care. "If we can better enable clients through a community knowledge base to be more self-sufficient and utilize our systems to their greatest capacity, it will reduce our case inflow. We also get a pulse on the client base at a very deep level as we hear from movers and shakers using our systems."
One of the Open clients, Kathy Houghtalen from Beacon Credit Union ($880 M in assets, Indiana), said "This portal provides an invaluable resource to connect with people who are working on similar projects and relate to us right away. Information on things like which department and what skills are needed for working on a particular new project, can make a huge difference in the final outcome of the project and this portal allows us to gather such information freely." From Beacon Credit Union 10 employees are now plugged into this community regularly.
"We are excited about this great joint initiative and the progressive vision shown here. This client community is now in an 'always on' mode and we are excited to facilitate and streamline information sharing through our platform," say Paroon Chadha, Co-Founder/VP, Passageways.
"This type of portal allows clients to capture the tribal wisdom for easy reference by other clients and the vendor. This wisdom can then be morphed into more structured product ideas, enhancements and best practices," adds Chadha.
This is potentially the largest portal initiatives undertaken in the credit union industry, given the wide participation and inherent flexibility of the project scope. This client community is powered by Passageways newest version P4 and also has several web 2.0 features needed for getting such communities to be social and vibrant. In just 6 weeks, already more than 300 clients (banks and credit unions) have become a part of this online community out of a total of 770 core clients that Open Solutions has. Eventually all Open solutions clients from United States, Canada and the rest of the world will be able to access this community portal.
This project is benefiting from several Open Solutions' clients who are already familiar with Passageways products and now acting as strong advocates for this exciting project at their regional levels.
"We see this as the general direction for all businesses in future," says Christopher Beltran, Co-Founder/VP, Passageways. "Passageways is happy to lead the next wave of innovation in collaboration and we have several new offerings slated for release in the next few months for such community portals," adds Beltran.
The Open Solutions Client Association Portal is the first of a string of client community portals that Passageways has currently under wraps for the financial industry, suggested Christopher Beltran, Passageways co-founder and VP.
About Open Solutions Inc.
Open Solutions Inc. offers a fully-featured strategic information management product platform that integrates core processing applications built on a single centralized Oracle relational database, with Internet banking, cash management, CRM/business intelligence, financial accounting and management tools, profitability tools, wealth management, imaging, digital documents, interactive voice response, technology services, HSAs, payments and loan origination solutions. Open Solutions' full suite of products and services allows banks, thrifts, credit unions and financial services providers in the United States, Canada and internationally to better compete in today's aggressive financial services marketplace, and expand and tap their trusted financial relationships, client affinity, community presence and personalized service.
About Passageways
Founded in 2003, West Lafayette, Ind.-based Passageways is portal solution provider offering the financial services industry with portal products. Passageways has delivered 180 employee portals, over 50 board portals and several cross organization community portals in the financial industry.
The company's flagship product, Passageways Corporate Portal Framework, provides financial institutions with the ability to organize, manage and deliver role-based views and access to streamline communication, organize enterprise knowledge and automate business processes. For more information about Passageways, visit www.passageways.com.
###
 For More Information about this product, contact Paroon Chadha
 paroonatpassagewaysdotcom
About The Author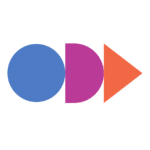 At OnBoard, we believe board meetings should be informed, effective, and uncomplicated. That's why we give boards and leadership teams an elegant solution that simplifies governance. With customers in higher education, nonprofit, health care systems, government, and corporate enterprise business, OnBoard is the leading board management provider.