Reading Time:
5
minutes
The Alternative Investment Market (AIM) offers looser rules for startups and smaller organizations. That makes good board governance vital for them.
The London Stock Exchange (LSE) established the Alternative Investment Market (AIM) in 1995 to help startups and smaller companies access investors and public markets.
Recognising that such companies are small and agile, a key goal was to loosen regulatory requirements that made compliance with governance regimes such as the UK Corporate Governance Code (UKCGC) overly onerous.
As such, in its early years, the AIM was essentially self-governed, with 'nomads' (nominee advisors) playing a critical role in advising companies before and after their IPOs.
This led to AIM gaining a reputation as a market where regulations were light and companies weren't bound by strict governance and compliance requirements.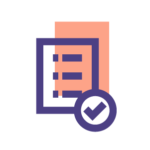 Governance: The Smart Play
In 2018, the LSE changed the rules for AIM-listed companies. Recognising the importance of good governance for business development and public trust, it introduced a new requirement under AIM Rule 26. AIM companies must now comply with a recognised corporate governance code, such as the UKCGC or the Quoted Companies Alliance (QCA) code.
But what is governance? Investopedia defines it as "the system of rules, practices, and processes by which a firm is directed and controlled … Since corporate governance provides the framework for attaining a company's objectives, it encompasses practically every sphere of management, from action plans and internal controls to performance measurement and corporate disclosure.
"The best time to implement good governance – which will become increasingly necessary as a company grows – is at the outset. More importantly, governance is about much more than compliance. It can effectively add value to a business by ensuring it's well-run, well-organised and well-supported. Governance Today suggests 3 key strategic reasons why good governance matters:
To preserve and strengthen stakeholder confidence: Transparency about decisions and strategies, clear communications and management accountability are critical for keeping stakeholders appraised about your organisation's actions and how it does it.
To provide the foundation for a high-performing organisation: Good governance makes it easier to arrive at effective strategies for growth and performance. It also makes it easier to monitor and manage performance.
To ensure the organisation is well-placed to respond to a changing external environment: Systems to discover and share opportunities, respond to external events (such as economic uncertainty, climate change, and geopolitical conflict) will help ensure your business's long-term sustainability.
At a more granular level, good governance can help with specific business functions and processes, such as:
Board succession planning: A well-maintained board skills matrix can enhance board recruitment and succession.
Business expansion: managing growth, diversification, IPOs and mergers & acquisitions.
Identifying opportunities such as new markets, products, services and territories.
Optimising production and operations by mitigating risks and inefficiencies, and identifying opportunities for improvement.
Reputation management: Improving public transparency and demonstrating a commitment to company values.
Security (including IT security): physical and virtual security is critical for any modern business; good governance provides transparency and enhances risk management, crisis response planning and resilience.
Supply chain management: Deeper insights into partner organisations improves risk management and identifies opportunities for improvement.
Workforce optimisation: Identifying needed skills and improving worker engagement.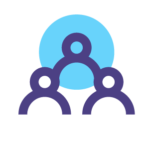 Who's Responsible for Governance?
Every board member is responsible for governance. This means keeping up-to-date with all responsibilities, such as attending meetings, reading board materials, and staying abreast of relevant developments.
For AIM-listed companies, governance is critical. As they're more agile and often operate in more fluid environments, directors must stay abreast of developments and discharge their responsibilities effectively.
Taking responsibility for governance means having everything documented and stored in one place. If an audit comes or if the company is preparing for an IPO, all materials will be in order and accessible.
It also helps the company focus on its long-term goals and strategy as the board will deliver timely, well-informed, and well-considered advice.
What Good Governance Looks Like
A well-governed company has an active board that supports its CEO. To be effective, a board must be informed and engaged. Board materials should be accessible and up-to-date, subcommittees should be able to share information easily, and communications between board members should be simple and secure.
In today's business environment, implementing a software platform that meets all these requirements is the best way to ensure your organisation is well-governed. Key features of such a platform include:
Meeting preparation: Meeting minutes should be simple to compile and distribute, while board members should have access to all the additional information they need, such as subcommittee reports, business metrics, and other data.
Security and risk management: Communications and data should be private and secure, and risks should be easy to identify and understand.
Meeting tools: Voting, messaging and consent agenda management are key capabilities. More advanced tools include meeting analytics and insights to increase director engagement and clarify priorities.
Seamless collaboration: The ability to work and collaborate remotely is critical. Secure messaging and video conferencing, shareable annotations, update distribution, and an unlimited system of record enhance the board's ability to perform its duties.
Simple design: Any software platform should be simple and intuitive to use without sacrificing functionality or security.
OnBoard is the Smart Solution
OnBoard offers all these capabilities and more. We believe it's the simplest, most effective, and most secure way to run your board meetings. It can enhance governance, improve decision-making and help you uncover new insights. Key features include:
Zoom integration: seamless, secure and integrated for remote meetings.
Voting and approvals: organise, track, review and approve decisions.
Agenda builder: drag and drop any file type meeting builder.
Secure Messenger: built-in secure chat for 1-on-1 and group conversations.
Minutes Builder: create meeting minutes directly within the platform.
Meeting Analytics: anonymised and aggregated real-time insights.
D&O Questionnaires: automated and replicable tool for annual D&O surveys.
Task Management: manage, organize, and track essential action items.
Whatever your company's industry, size, location, development stage, or future goals, it will benefit from deploying a secure, cost-effective governance and board management platform. Why not contact us today to learn more? We'd love to help your business grow.
About The Author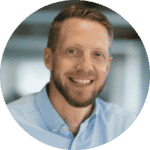 Josh Palmer serves as OnBoard's Head of Content. An experienced content creator, his previous roles have spanned numerous industries including B2C and B2B home improvement, healthcare, and software-as-a-service (SaaS). An Indianapolis native and graduate of Indiana University, Palmer currently resides in Fishers, Ind.