Reading Time:
3
minutes
Forward Bank –­ a $455 million Community Bank located in Central Wisconsin, with 125 employees, 7 locations, and 8 Board Directors, – will celebrate its 100th year in business later this year. Forward is committed to being both nimble and flexible, from their employees to their board of directors; and that means using OnBoard to prepare, distribute, and review their board materials.
A key moment in Forward's journey was finding success in leveraging OnBoard to conduct an annual board evaluation survey. The survey assesses and reflects on a board's performance in carrying out its responsibilities. Each Director evaluates their own performance, the work of other directors, and provide feedback for future improvements. It's an opportunity to step back from routine governance matters and candidly reflect on how well the board is running, what points of view may be missing in the room, and the value they each individually bring to the table.
"Surveys allow us to collect insights to create actionable items for improvement like additional training and improved meetings," said Sandy Klatt, Forward Bank's Corporate Secretary.
The Challenge:
For years, Forward Bank's board evaluation surveys were done via paper, mailed out, typed up into a document, and then published with anonymous results. Needless to say, this process took days to create, distribute, conduct, and compile. Mailing and printing costs affected the efficiency and timeliness of the surveys and Forward Bank needed a better way.
The Solution:
Forward Bank has leveraged Passageways' OnBoard as the central hub where their directors collaborate and execute on their governance strategy. Each Director was provided an iPad to access OnBoard and today they've achieved 100% adoption – every director now accesses board materials through OnBoard.
Each Director was provided an iPad to access OnBoard and today they've achieved 100% adoption – every director now accesses board materials through OnBoard.
When Sandy Klatt discovered OnBoard included a robust survey tool, she decided to put it to the test. The initial setup of the 49-question survey took a few hours. The most time-consuming part of the process was thinking through both the content and what types of responses she wanted to include – she had a variety of options, yes/no, open-ended questions, multiple choice, and more. Yet, when that final question was complete, it took her only a moment to send the surveys out to her entire board of directors.
The Result:
The board now has the survey results at their fingertips; gone are the days of waiting on the mail, misplacing past results, or spending hours compiling answers.
Today, Forward Bank is able to quickly pull together a survey, send it to their directors, compile the data, and discover actionable results.
Pulling the report and removing the names to make the results anonymous takes less than as an hour, the open-ended answers get printed out, and survey results are sent to the board through their digital governance solution, OnBoard. What used to take at least a day is now reduced to minutes.
Sandy now has a template she can copy, edit, and rename each year, saving her days of work. By her estimate, it will only take about 30 minutes to prepare the survey each year moving forward.
Because of actionable results discovered from the evaluation survey, Forward Bank has been able to reduce the time spent on routine matters. In the past, discussions began with redundant, but necessary, reports. One proposal from the survey was to move to a consent agenda.
With a consent agenda, items are reviewed before each board meeting. If any of the Directors has a question, those items get moved to meeting agenda. Everything else stays in the consent agenda for one motion; reducing time spent on these items from an hour to 5 minutes. "Receiving meeting packets electronically via the portal respects [our directors] time," said Bill Sennholz, Forward Bank's President/CEO and Board Member. The portal streamlines our process to encourage the strategic discussions that move our bank forward"
Sandy foresees the use of OnBoard's survey tool stretching beyond their evaluation survey, she plans to implement additional, smaller surveys throughout the year. "The survey tool has made things easier on the administrative side. It will save a lot of time every year. I love that I will be able to easily pull the data to see trends in survey results year over year." Said Sandy Klatt.
About The Author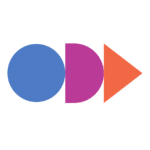 At OnBoard, we believe board meetings should be informed, effective, and uncomplicated. That's why we give boards and leadership teams an elegant solution that simplifies governance. With customers in higher education, nonprofit, health care systems, government, and corporate enterprise business, OnBoard is the leading board management provider.