Reading Time:
3
minutes
All organizations have some practices, rules, and regulations. We show the main components of corporate governance, and why they matter.
Corporate governance refers to the set of rules and processes in which a company is operated. Often overseen by a corporate governance committee, a practical corporate governance framework proves critical for any organization. Effective corporate governance instills confidence in investors, employees, and other stakeholders.
Read on to learn why the principles of corporate governance matter to the board of directors.
What is Corporate Governance?
Corporate governance is the system by which a company is directed and controlled. It refers to the structure of authority and responsibility within a private or public company, as well as the processes and procedures put in place to ensure the company is run effectively.
Good corporate governance is essential for any business, be it a nonprofit or for-profit, as it helps ensure that decisions are made in the company's and its shareholders' best interests. It also helps to protect against corruption and mismanagement.
The central purpose of corporate governance is to find a balance between the interests of various stakeholders within an organization, including the board of directors, managers, employees, shareholders, customers, and the government, among others. The following are the objectives of corporate governance: 
Protect the company's resources from the dangers of mismanagement, including fraudulent activities and misuse of funds.  

Protect and improve the organization's bottom line.

Ensure business practices and frameworks align with legal requirements and

environmental, social, and corporate governance

 (ESG) best practices.

Create a line between ownership and power by creating different entities such as the board of directors, shareholders, and management.
Ensure effective, efficient meetings with our comprehensive Board Meeting Agenda Template.
Principles Of Corporate Governance
Effective corporate governance abides by several principles. Perhaps the most important is the principle of shareholder primacy, which holds that a corporation's board of directors and management should always act in the best interests of the shareholders. Other important principles include:
1. Fairness
One important principle of corporate governance is fairness. This means all shareholders should be treated equally and management should not make decisions that favor one group of shareholders over another. In addition, organizations must treat vendors, employees, and communities fairly. Bringing in independent directors helps promote fairness.
2. Transparency
A company should disclose all the necessary information to its shareholders, board directors, auditors, and the general public. Such information may include the financial position and status of the company, minutes and outcomes of board meetings, changes to normal operations, and resignations and replacement of key managerial staff and board members. 
3. Risk Management
The board and senior management should have systems and processes in place to identify and manage risks. They should also have policies and procedures to prevent and respond to risk events.
4. Responsibility
Responsibility means everyone in the company is responsible for their actions. Directors are responsible for the company's financial health, employees are accountable for following the company's policies, and shareholders are responsible for electing directors.
5. Accountability
This principle ensures the governing body (usually the board of directors) is accountable to shareholders and external stakeholders.
As one of the major pillars of good governance, accountability aims to ensure that no one in the company, including the managers, can use the company's resources for personal gain or to their own benefit, but instead, for the benefit of the company and its stakeholders. 
Understanding the Board's Role in Governance
A board's role in governance is both critical and complex. The board is responsible for setting the tone for the entire organization and must ensure the organization is adhering to its values and ethical standards. They must also be able to manage conflict effectively and make difficult decisions. A corporate governance committee carries out many different roles. They include:
Encouraging transparency and communication with senior management, shareholders, and other stakeholders.

Approving the strategic plan.

Evaluating the CEO's performance.

Overseeing the financial reporting process.

Hiring and firing the CEO.

Ensuring compliance with laws and regulations.

Creating and maintaining a corporate culture that supports attaining the organization's goals.

Selecting the executive leadership.

Assessing the organization's risk appetite.

Overseeing the management of the company.
Board governance training helps board members better understand their responsibilities. 
Improve Board Effectiveness with OnBoard
The components of corporate governance present organizations with a lot of benefits. Here are some advantages of good governance: 
Avoiding lawsuits through compliance with government policies and regulations. 

Preventing and mitigating against possible risks, whether internal or external.

Bettering your image and brand reputation for public and investor trust 

Enhancing business growth and overall success.

Safeguarding against mismanagement and theft.

Observing ethical standards while aligning strategic goals with stakeholders' interests.
Board portal software lays the groundwork for effective board governance with features like board assessments, agenda builder, and task management. OnBoard helps boards make their processes more transparent, document every activity for accountability, and incorporate additional levels of security into meeting files and documents. 
Are you looking for a software solution to streamline corporate governance? Check out our Board Management Software Buyer's Guide to find the right vendor for your organization.
Board Management Software
The comprehensive blueprint for selecting a results-driven board management vendor.
Frequently Asked Questions (FAQ)
What Are Examples of Corporate Governance?

Examples of corporate governance in action include a board of directors discussing the potential risks and rewards associated with a decision, such as an acquisition or merger, or conducting employee assessments.
About The Author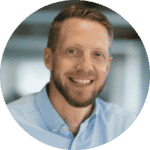 Josh Palmer serves as OnBoard's Head of Content. An experienced content creator, his previous roles have spanned numerous industries including B2C and B2B home improvement, healthcare, and software-as-a-service (SaaS). An Indianapolis native and graduate of Indiana University, Palmer currently resides in Fishers, Ind.