Conflict of Interest on Nonprofit Boards
Reading Time:
5
minutes
A nonprofit conflict of interest policy keeps nonprofits legally compliant, protects the organization's reputation, and builds trust with donors.
When a conflict of interest occurs, it damages a nonprofit organization's reputation and weakens donor trust. A nonprofit conflict of interest disclosure protects your nonprofit board of directors and helps to ensure ethical operations. Contributors expect nonprofits to maintain a level of transparency. When expectations are not met, individuals may decide to invest their charitable dollars elsewhere.
In some locations, a nonprofit conflict of interest policy is a legal requirement. Failure to comply can result in a loss of nonprofit status or other penalties. For example, the IRS may audit a nonprofit if it determines a board member received an excessive benefit from a transaction. In extreme cases, an audit may result in a loss of non-exempt status.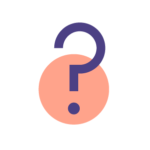 What is a Conflict of Interest?
Conflict of interest for nonprofits occurs when an individual benefits from a decision or action made while operating in an official capacity. In other words, a board member carries a fiduciary responsibility to act in the best interest of the nonprofit organization, not themselves. A conflict of interest may compromise that ability. 
What are Some Nonprofit Conflict of Interest Examples?
Although many view conflicts of interest in financial terms, it may not result in a monetary benefit. For example:
Family members often start nonprofits and it's reasonable to continue to involve family members as the organization grows. However, it becomes a conflict of interest when a relative of a board member receives special consideration when applying for a job. 

Board members with interest in a company that does business with a nonprofit organization represent a conflict of interest. Maybe a board member serves on the board of a janitorial service the nonprofit uses. Did the board member influence the vendor choice?  

Personal relationships between board members and staff also create a conflict of interest for nonprofits. The staff member may receive preferential treatment because of the relationship, such as receiving a salary increase that doesn't align with performance.
These are just a few conflicts of interest nonprofit examples.
How to Avoid Conflict of Interest for Nonprofits
The best way to avoid a conflict of interest is for nonprofit boards to adopt a policy. Short of a documented policy, nonprofit boards should try to avoid the following situations:
Family and Business Relationships. When multiple board members are from the same immediate family, it's a conflict of interest. Business partners of board members also represent a potential conflict of interest.
Dual Capacity Individuals. An employee should not serve as a board member, and vice versa. Although it's not illegal, it does present a potential conflict of interest.
Business. If a nonprofit opts to use services offered through a board member's company, the decision must be documented showing the company as the most qualified or best option. Without the documentation, the situation appears to be a conflict of interest.
Property. Property owned by a board member qualifies as a potential conflict of interest unless the board member donates the item. For example, a board member may offer a vehicle for the nonprofit to use. Donating the vehicle is a better option than negotiating a purchase price.
Disclosure. Nonprofits should require annual disclosure of potential conflicts of interest. If changes occur during the year, board members should disclose any conflicts of interest.
Developing policies, as well as disclosure forms, are two ways to reduce exposure as a result of a conflict of interest.
What Changed for Boards in 2021?
Everything. See the trends that shaped boards and their meetings in 2021.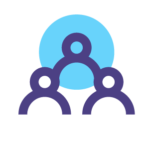 Why Does Your Nonprofit Board Need a Conflict of Interest Policy?
Aside from the reputational effect, nonprofits need a conflict of interest policy for board members to protect against legal action. Conflicts of interest are illegal and boards are liable for failing to address a potential violation. Members may be sued and will be liable for their actions or inaction.
Boards need a nonprofit conflict of interest policy to protect the organization. In the U.S., nonprofits must comply with IRS requirements, which require filing an annual form that indicates the following:
Nonprofits adopt conflict of interest policies.

Nonprofits ensure an annual disclosure of potential or existing conflicts is signed.

Nonprofits enforce their policies.
Although most nonprofits complete the IRS form without thought, failing to report an identified conflict of interest violates tax law. As a result, the IRS can remove an organization's tax-exempt status and penalize members who received a financial benefit. Penalties are usually in the form of excise tax rates, starting at 25%.
The European Union commissioned a study in 2021 to evaluate nonprofit laws in select member countries. The study was performed in preparation for EU legislation regarding nonprofit organizations that operate across borders. In all cases, conflicts of interest were considered illegal.
What Should a Conflict of Interest Policy for Nonprofit Board Members Include?
Depending on its location, a nonprofit may find a conflict of interest policy example on a country or state website. They can also use resources designed to help develop conflicts of interest policies for nonprofit boards. Most policies should include the following:
Statement of Purpose

Definition of Terms

Examples of Conflicts

Disclosure Procedures

Violation Consequences
Board members should sign and date the policy to confirm they received a copy. 
Conflict of Interest Best Practices
Aside from developing a documented policy, nonprofits should use the following best practices:
Require board members to complete an annual disclosure form.

Ask board members to submit a declaration of conflict whenever a conflict is identified.

Discuss possible scenarios at board meetings to raise awareness.

Review existing policies annually.

Record discussion of a conflict of interest in the board minutes.
Documenting the discussion and resolution of a conflict of interest provides a record of the conflict and the process that was followed to resolve the conflict. Sometimes, resolving the conflict may mean the member abstains from voting or is not present when discussions are held. 
Final Thoughts on Nonprofit Conflict of Interest Policies
Creating, implementing, and maintaining a conflict of interest policy is more than a nice-to-have for nonprofits. It's a legal requirement that protects the board and the organization. Many nonprofits operate with limited resources and may push the policy aside. 
OnBoard helps nonprofits and their boards navigate a changing landscape. Transforming board interactions with technology enables faster decision-making and improved governance. Working with OnBoard means allocating more time to achieve your nonprofit goals. 
About The Author