American Airlines CU makes it Four CU Journal Best Practices Awards in Four years for Passageways
Reading Time:
4
minutes
West Lafayette, IN. November 12th, 2008 – Passageways, a West Lafayette, Ind.-based portal solutions provider for financial institutions, and American Airlines Credit Union (TX),  have teamed up to win a CU Journal Best Practices Award for internal communication and collaboration for 2009. American Airlines is one of the largest credit unions in the country with $5.3 b in asset size.
This is the fourth award in consecutive years for solution built on Passageways platform to be awarded this best practices award. The complete list includes the following impressive diversity of solution:
1. In 2009- American Airlines CU received a Best Practices award for Internal Communication & Collaboration. Te portal now provides their CEO a interactive forum for a Blog and allows for grass roots collaboration for all their 42 locations.
2. In 2008- Granite State CU, received a Best Practices Award in the category of Branch Improvements for their deployment of the Passageways Performance Dashboards. Dashboards help to keep Granite State CU¡¦s entire staff up to date on the key performance metrics and results of strategic initiatives in real time.
3. In 2007- Kitsap Credit Union, received a Best Practices award for their excellent usage of the Passageways Portal by the Credit Union Journal. The award was in recognition of internal communication with the Passageways Portal and the Expense Reports module.
4. In 2006 – NuUnion Credit Union, received a Best Practices award for their creative usage of the Passageways Portal by the Credit Union Journal. The award was in recognition of funds saved by implementing the Passageways Portal, estimated to be more than $50,000 annually.
The official release from CU Journal for this award  
Source : Credit Union Journal  |  Monday, November 9, 2009
With offices in 17 different states, creating a collaborative culture has been difficult forAmerican Airlines FCU.
In its attempt to keep everyone in the loop, the $5-billion AAFCU had previously invited all of its hundreds of employees to participate in quarterly conference calls with senior management and the CEO. But after former CEO, John Tippets, retired, the credit union decided it needed a better way to get its new leader, Angie Owens, in touch with everyone from executive level staff to front-line workers.
"We did not have the full participation we had hoped for," project manager Veronica Martinezsaid of the conference calls. "There seemed to be a lull, because we didn't have specific topics that were proactively communicated in advance."
In response, AAFCU turned to Passageways and its portal system to create a more energetic forum that could meet the strategic goal of achieving a more collaborative culture, as well as craft a one-stop shop for its employees on policies, procedures and best practices. "It gives us a place to accurately organize our content so that our employees have instant access to the information they need, whether it is a policy or a procedure, information from our CEO or workgroup pages," said manager Jennifer Huie. "It's a centralized location where employees can go (and) find everything they need to be successful in their work."
                                                                                                                                                Contd.
From Passageways' framework AAFCU crafted a specific portal page for its new CEO, labeling it "In Touch with Angie." The page gives every employee access to the credit union's leadership without the need for e-mails. The old conference call has been replaced with virtual meetings that are archived for any employee who may have been unable to participate live. A discussion board on the page gives employees the opportunity to ask questions in advance while also allowing senior staffers the chance to prepare answers and drive the meetings forward, thus addressing the "lulls" that the conference calls experienced.
"We're giving our people a highly interactive forum with the portal," noted Portal Administrator Carols Galvan. "It is hard for us to quantify in numbers, but is easy to see by the excitement this is generating that we are getting our employees engaged." While the ROI is tough to calculate, an internal survey found 92% of AAFCU employees believe it is "very important" to increase engagement, and 67% of respondents believe the virtual meeting system is superior to the previous conference calls. Eight-five percent also found the portal system easy to use, and 84% said they would participate in a future meeting.
"The way they are utilizing the discussion boards allows the front line employees, who wouldn't normally have the opportunity, to interact with the CEO," said Passageways' Implementation Manager Stephanie Scott. "When you are all over the country it is hard to foster that cohesiveness. Having that direct contact helps to prevent any message that needs to be shared from becoming diluted."
The portal system and its discussion board, along with the blogging features, have created an internal "social network" that has helped communicate innovative business practices between AAFCU's 42 locations. This forum gives employees the ability to have continuous training in existing and new techniques; the results have been strong with the credit union "blowing past" its employee participation and incentive goals
"We have come up with lots of ideas with branches that may have been sharing with just their own region. Now they are letting everyone know about what they are doing which has cascaded down," Martinez explained.
About Passageways
Founded in 2003, West Lafayette, Ind.-based Passageways is portal solution provider offering the financial services industry with portal products. Passageways has delivered 180 employee portals, over 50 board portals and several cross organization community portals in the financial industry.
The company's flagship product, Passageways Corporate Portal Framework, provides financial institutions with the ability to organize, manage and deliver role-based views and access to streamline communication, organize enterprise knowledge and automate business processes. For more information about Passageways, visit www.passageways.com.
About American Airlines Credit Union
American Airlines Federal Credit Union (AA Credit Union) was founded in 1936 by a small group of American Airlines employees with the goal of creating a member-owned, co-operative financial institution where employees could help each other. Today, AA Credit Union welcomes employees of the Air Transportation Industry. We've grown to more than 212,129 members with a net worth of over $442 million and assets surpassing $5.3 billion*. We're ready to help at branches located throughout the U.S. including Hawaii and Puerto Rico.
About The Author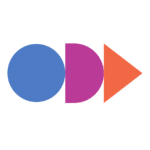 At OnBoard, we believe board meetings should be informed, effective, and uncomplicated. That's why we give boards and leadership teams an elegant solution that simplifies governance. With customers in higher education, nonprofit, health care systems, government, and corporate enterprise business, OnBoard is the leading board management provider.