Bowling Green State University
BGSU Foundation and Alumni Board Members Stay Better Informed, More Engaged on a Single Digital Board Management Platform

Industry: Higher Education
Campus: Bowling Green, Ohio
Reducing time, effort, and labor cost of preparing board materials
Adopting a digital platform to serve multiple boards and committees
Digital transformation
50% reduction in meeting prep time
Time savings created by board member access to a single system of record for board resources, documentation, and other historical data
100% board member adoption rate, full transition to digital board meetings and away from paper-based resources
Preparing materials for Bowling Green State University's thrice-annual Foundation and Alumni board meetings required support staff to follow a very manual process, prior to the university's adoption of a board management software platform more than two years ago.
"Any of the materials we would share with our board members had to be emailed," says Sarah Brokamp, Special Assistant to the Vice President for University Advancement. "Essentially, we were either packaging up one big PDF, or sending individual documents as they became available. Sometimes, we had board members who requested printed documents that we would mail as well."
With roughly 30 members on the BGSU Foundation Board and approximately 20 more on the Alumni Board, Brokamp says it took nearly a month to request, compile, and prepare final documents for each board's review. In addition to the time challenge, this manual process created problems with version control, as Brokamp strived to make each board member aware of any last-minute content changes before their meetings.
"We were dependent on when materials could be ready," Brokamp says. "Do you send the majority when you have them, and then wait for those stragglers as they become available? Is the PDF we sent them the same as what we mailed them, and which one's the new one? So, yes, it was a struggle."
In February 2019, the nine-member BGSU Board of Trustees adopted OnBoard, a board management software platform that streamlines information in one central hub. Then, the Foundation and Alumni boards signed on as part of a discounted pricing package offered to universities with multiple boards.
Brokamp says OnBoard saves her significant time when preparing materials for either board.
"It takes me half the time it used to," Brokamp says. "OnBoard is really user-friendly."
"With the push of a button, all of the materials are available to our members. It's a huge time savings."

— Sarah Brokamp
Special Assistant to the Vice President for University Advancement, Bowling Green State University
The Solution for Creating and Distributing Multiple Board Books
In addition to the three regular board meetings each year for both the Foundation and Alumni boards, Brokamp also prepared information and materials for five separate subcommittees, trustee joint committees, and a full-board plenary session. The university also recently wrapped up a $250-million comprehensive campaign.
Using OnBoard to collect, store, and distribute information and agendas for whichever board meeting she's working on makes Brokamp's job much easier.
"There are several things about OnBoard that make a difference," Brokamp says. "It's the ability to work on a meeting in the OnBoard portal, save documents, and have it all set up – on my time, when things are available. Then, with the push of a button, all of the materials are available to our members. It's a huge time savings."
Currently, BGSU's Board of Trustees, Foundation Board, Alumni Board, and the College of Business utilize the OnBoard portal for document organizing, agenda building, financial-decision tracking, and so much more.
OnBoard not only cut board material prep time in half, it also dramatically reduced the number of follow-up requests from board members once she made their board packet live on the portal.
Before OnBoard, members often contacted her afterward to report they didn't receive her email or to ask her to send it again with a new, updated version. Now, with cumulative system of record, board members can easily locate documents from previous meetings and other resources.
"Not that I mind our members reaching out, but I get so fewer requests for information," Brokamp says. "Because they know now, if they have a question, if there's something they're looking for or they want the latest, they just go to OnBoard and look it up themselves.
"And, especially now managing two boards, just keeping it all coordinated … before, I would question, 'Did I send a reminder about the date?' Or, 'Did I send this document already?' I know now, it's all out there," she adds.
"Now we're to a place where we don't print anything."
The Solution for Onboarding Members to a Digital Platform
Providing support for a diverse group of university boards also requires understanding each board member's capability and willingness to adopt new technology.
Brokamp says some board members used OnBoard in previous board roles and had no problem adopting and utilizing the new digital platform. Others remained hesitant at first, but then tried it and adapted easily. A handful of others, however, told her they preferred she keep sending their board packets by email.
"It probably took about a year for those who were hesitant, but they have adopted it since," she says. "I would say we're at 100 percent now."
Brokamp makes sure the Foundation and Alumni boards receive the most updated and accurate information in a timely manner, with everything easily accessible in a digital platform they can review remotely at their convenience. OnBoard also helped eliminate a large portion of printing costs for both boards.
"We did have a handful of members who requested we print the full packet and mail it to them. When we originally went to OnBoard, when we were holding in-person meetings (prior to COVID), we would print the materials again, and have them at each of their respective meetings," Brokamp says. "We continued doing that for the first couple meetings after [OnBoard], but now we're to a place where we don't print anything."
I hope it continues when we start again, where during meetings, members sit there with either a laptop open or an iPad, and follow the materials in front of them on the platform," Brokamp says.
"The biggest thing I can say about OnBoard and what I like about it for our board is that they're so much better informed now."
The Solution for a More Informed, Better Engaged Board
The BGSU Foundation Board is the privately funded financial arm of the university," Brokamp explains. "So, we inspire alumni and friends, to become donors and assist in the collection of philanthropic resources for the benefit of the university. The alumni board's focus is alumni engagement."
Since both boards handle sensitive financial information from university donors and alumni, Brokamp says, the OnBoard platform's encryption and other safety features help keep the information secure and accessible, with no need to email information to multiple board members.
"The biggest thing I can say about OnBoard and what I like about it for our board is that they're so much better informed now," Brokamp says. "For example, the resources tab can have years' worth of budgets and financial data, our code of conduct, and all of our policies. Our members are looking at this stuff – whereas before, they might not have."
Rather than waiting to ask Brokamp to track down info from previous meetings, board members simply access the OnBoard portal to find the information themselves, right when they need it.
"I don't know how we would've gotten there before," Brokamp says.
"It's all in one spot, which is really convenient."
Since adopting Onboard, the multiple BGSU boards Brokamp supports can now:
Cut board book creation time in half and go paperless
Provide more accurate, secure data from a central hub
Boost member engagement via easier document access
"Not only can I see and log into the Foundation Board and the Alumni Board portals, but I have access to the Board of Trustees portal as well.= And it's all in one spot, which is really convenient," Brokamp says.
With OnBoard already in place at BGSU before the pandemic, Brokamp says it was easier to conduct virtual meetings and make materials available online for each board. This allowed the boards to do their work more effectively, she says, and set them up for future success.
"Things aren't going to automatically go back to how they were," she says. "I would guess for quite a while, we're going to offer a virtual component to our meetings.
"So, already having this online component, where members don't have to be in-person to receive the same materials, has made things so much easier," she adds. "We are able to pivot to this new way of meeting, and not miss a beat."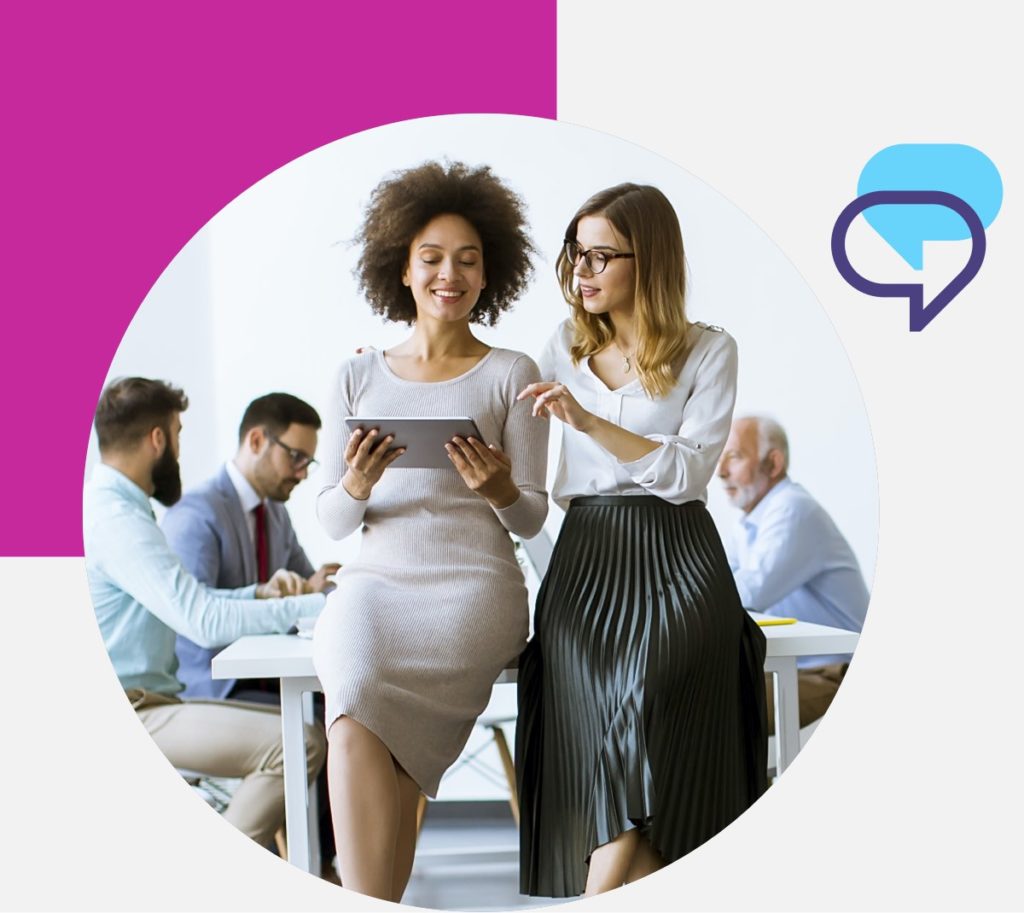 Ready to Find out Where Boards are Going?
Talk to a board intelligence expert.