Your Nomination. Our Donation.
Reading Time:
2
minutes
We're Giving Away OnBoard to nonprofits, our award-winning nonprofit board management solution that improves the lives of nonprofit directors, administrators, and leaders. We need your help to find nonprofits to give OnBoard to for free ⁠— because there are so many worthy nonprofits, we couldn't possibly meet every organization doing amazing work without your help.
Click here to nominate a nonprofit now!
Here's How It Works
Nominate a Nonprofit. Fill out the form below to nominate as many 501(c)(3) nonprofits as you know and care about! So long as they have a board of directors, OnBoard can help your favorite nonprofit.
We'll Announce Winners: We'll reach out to your nominee and let them know about your nomination and find out how OnBoard can help their team. Winners will be announced on October 31. In the mean time, please share this program with friends!
Your Favorite Nonprofit Gets OnBoard For Free. We'll get your favorite nonprofit team up and running with a free copy of OnBoard. They love you, because it will let them focus on the good causes they care so much about.
What Should I know?
OnBoard is nonprofit board management software that's designed to make directors and administrators happy. Comprehensive and delightfully simple, it's the leader in board software because it's so intuitive that anyone can pick it up, and it just works.
Our nonprofit customers and friends have guided our development, making OnBoard the gold-standard in nonprofit governance.
How Does OnBoard Help Nonprofits? 
Every nonprofit is required to have a board of directors. OnBoard provides everything directors need to receive more timely and reliable information. So they are better equipped to guide the strategic direction of their organization.
OnBoard Cuts Cost & Saves Time. Take into account everything involved; paper, binders, printers, toner, shipping, reprints. Now add the time it takes to get everything together and nonprofits discover real savings with OnBoard. A donation that keeps giving.
OnBoard Helps Nonprofits Focus on Long-Term Strategy. When the board arrives prepared, enabled by powerful technology, the minutia of the meeting fades away. Now Directors can actually think about the long-term strategy of their nonprofit. How they can better impact the world.
Why Are We Giving OnBoard to Nonprofits for Free? 
We've taken a Pledge to donate 1% of our product, time, and profit to charitable causes. That means every year we give OnBoard, away for free to several nonprofits. Your Nomination, Our Donaiton, builds on the Pledge 1% program and asks anyone to nominate nonprofits to receive free licenses for OnBoard.  This year we wanted to bring in new voices to the table and expand our reach. By bringing together our community, we'll discover charitable causes we'd never meet on our own and have a chance to help nonprofits focus on doing their charitable work. 
Nominate your favorite nonprofit
[bctt tweet="Share Your Nomination, Our Donation, With Your Network."]
About The Author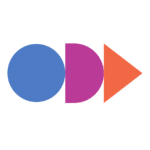 At OnBoard, we believe board meetings should be informed, effective, and uncomplicated. That's why we give boards and leadership teams an elegant solution that simplifies governance. With customers in higher education, nonprofit, health care systems, government, and corporate enterprise business, OnBoard is the leading board management provider.