Reading Time:
3
minutes
Like every other financial institution, the nation's credit unions have experienced massive disruption caused by the spread of the COVID-19 virus. The response has been twofold: protect the health and safety of employees and customers in the short-term, and then plan for the business impact in the long-term.
The following is an assessment of the situation and a list of resources credit unions can turn to to help navigate through this crisis.
First, Protect Individual Health and Safety
As the full extent of the COVID-19 pandemic became known, many credit unions took action to protect the health and safety of their employees and customers. Indeed, many have adopted a new policy called "distance banking." Similar to social distancing, distance banking has closed the friendly communal lobby so beloved by many credit unions. Access to in-person banking services is now by appointment only, with all other interaction now through online and mobile apps, ATM's, drive-throughs, and call centers.
Second, Implement the Business Continuity Plan
As credit unions rushed to protect individual health and safety, many also reached for their Business Continuity Plan (BCP) to determine how to mitigate the pandemic's business impact. But even among credit unions with a BCP in place, black swan events such as this are a challenge to adequately prepare for.
The Federal Government Gives the Green Light to Virtual Board Meetings
On March 20, the National Credit Union Administration (NCUA) issued a Letter to Federal Credit Unions (20-FCU-02) providing guidance on virtual board meetings and membership:
Effective immediately, a federal credit union may adopt by a two-thirds vote of its Board of Directors an amendment to Article IV without undergoing further bylaw approval processes with NCUA.

Letter to Federal Credit Unions (20-FCU-02) from the National Credit Union Administration (NCUA)
This amendment would allow a credit union to hold its annual meeting and special member meetings for authorized purposes other than member expulsion "virtually and without an in-person quorum if all of the … conditions apply and are certified in meeting minutes by a resolution of the majority of a quorum of the board of directors." Additionally, the NCUA indicated "general quorum requirements must still be met for all-virtual meetings."
What this means:
The federal government has officially given credit unions the green light to hold virtual board and membership meetings and provided conditions and criteria to do so.
The use of e-signatures as part of the E-SIGN Act has also been updated.
With the closing of branches and the move to remote operations, the need for a board management software platform such as OnBoard has never been more clear.


Helpful Resources for Credit Unions
With so much information coming out every day, it can be difficult to know where to turn to for help. Fortunately, there are quite a few resources that credit unions can tap into to request further assistance, receive advice, and share best practices.
Our company, Passageways, has published a Guide on Remote Leadership featuring best practices, tips, and guidance for making decisions, providing strategic guidance, and keeping communication channels open during a crisis.


Credit Unions: You Are Not Alone
Finally, credit unions should know that they are not alone in this fight. The lobby may be closed, but resources like those mentioned here are available to ensure they can communicate with members and provide service even while working remotely.
About The Author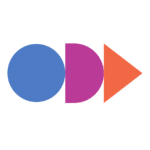 At OnBoard, we believe board meetings should be informed, effective, and uncomplicated. That's why we give boards and leadership teams an elegant solution that simplifies governance. With customers in higher education, nonprofit, health care systems, government, and corporate enterprise business, OnBoard is the leading board management provider.