Reading Time:
3
minutes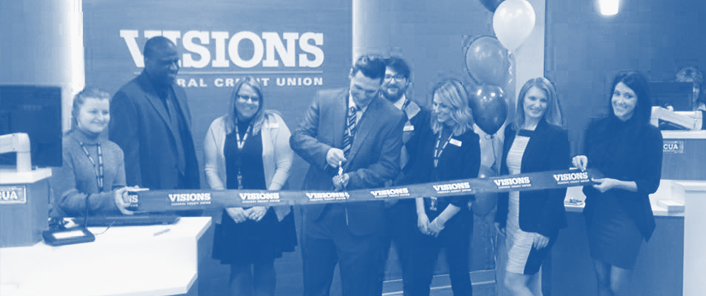 Visions Federal Credit Union began as a service for IBM employees in 1966. Today they boast 187,000 members across New York, New Jersey, and Pennsylvania, with 46 branches and $4.1 billion in assets. Being an industry leader means providing governance commensurate with the responsibility their members entrust in Visions. Unsurprisingly, their nine-member board was an early adopter of a digital board meeting solution. In early 2010, after moving to a new solution, they issued their directors iPads to review their board books online. But seven years later, as the importance of security for their board portal grew, they knew it was time to look for a new meeting solution.
Cynthia Schroeder, Visions Federal Credit Union Chief Information and Innovation Officer, described the moment it became clear they needed a new board portal, "The importance of two-factor authentication and the significance of security in a board portal became a priority as we continue to advance our maturity levels in all domains. It became a top priority to find a product that offered expanded security."
They reached out to their partners at Forrester Research who provided a list of top board portal providers. Visions needed a board portal that would include robust security with two-factor authentication, it needed to be easy for both administrators and directors to use, and they wanted to actually use the solution in a trial before signing any contract.
As they evaluated their options, one solution became an easy front-runner – Passageways OnBoard. Tracy Thomas, Visions' Executive Assistant to the CEO, recalled "What stood out for me was the layout. OnBoard's ability to use a trial, that was the best. Tracy Thomas recalled "I loaded actual board books into OnBoard, and it was by far the easiest to use. It required the least number of steps, the least number of clicks, so that was huge for me. I thought from a user standpoint it was very easy to use. I thought it would be really easy for the board to grasp."
OnBoard had the fortified security and two-factor authentication that the credit union needed, the ease of use they wanted, and the ability to leverage full-featured trial before making a commitment. This led to an easy decision for Visions Federal Credit Union. "We came back together and did pros and cons and narrowed it down to Passageways OnBoard," Thomas happily said. "Passageways met everything we were looking for, right up front," noted Schroeder.
The positive experience from the trial continued through implementation, "I have had a fantastic experience with Passageways right from day one," Thomas said. "Passageways was very attentive, anything I asked, I had the answer that day. It let me hit the ground running, I just wanted to get going with the whole project, and everything was seamless… For one thing, right after we signed the contract there were already enhancements to OnBoard, that just shows us that Passageways is dedicated to providing regular enhancements, which is great!"
As Visions looks ahead, Thomas and Schroeder are confident that OnBoard is the right solution for their credit union. "I have uploaded a vast amount of material to OnBoard, and I had a few suggestions. I contacted John, our Passageways Customer Success Manager, and he turned in a ticket for each of them," Thomas concluded, as a result, "I just had a phone call with David Alder, OnBoard's product manager, I think that's awesome. It's just so nice to know that Passageways actually cares! You care! You care what your users think. I just find it incredible."
Paroon Chadha, Passageways Co-Founder and CEO appreciates the importance of trust between vendors and credit unions, "Passageways got its start with an investment from a CUSO. And when it comes to a credit union's governance platform, you have to ensure that your vendor will keep you secure while providing the best in class product. It's an immense joy to see a startup born in the credit union space now powering some of the most powerful boards, including public and private enterprises, across the world."
About The Author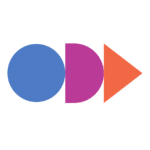 At OnBoard, we believe board meetings should be informed, effective, and uncomplicated. That's why we give boards and leadership teams an elegant solution that simplifies governance. With customers in higher education, nonprofit, health care systems, government, and corporate enterprise business, OnBoard is the leading board management provider.