Transforming Boards Across Education
Reading Time:
4
minutes
As learning institutions face more regulatory and social expectations and greater scrutiny, boards can play a larger role in meeting those outside demands.
For some time now, the education sector has been challenged with increased social expectations, regulatory requirements, and greater scrutiny.  
And while these institutions are often in the centre of innovation, it doesn't necessarily translate into the board room.  
Many higher education boards continue to operate with outdated, labour-intensive, and time-consuming processes due to insufficient technology solutions. Meanwhile, governance needs typically span multiple campuses, schools, and departments, as well as various boards serving distinct functions. 
Why does this matter?  
"Recent research published by Monash University found that schools can boost performance and avert crises by focusing on boards and principals sharing responsibility for running the school. 
"There is a lot of research that links the effectiveness of a board to the performance of a school," Newcombe said." 
('Parents need to demand more': Private school board members to get governance training, The Sydney Morning Herald, 2022) 
The same is the case for universities and other Education institutions: 
"Don Markwell from the Tertiary Education Quality and Standards Agency writes that "good academic governance means a "resolute focus on academic quality assurance."   
(Five dysfunctions of academic governance (and what to do about them), Campus Morning Mail, 2022)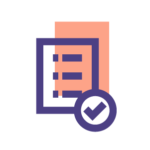 Secure Governance, Efficiency, and Transparency
To ensure efficiency of the board and limit any exposure of board materials, organisations in this sector should ensure institutional policies and compliance standards are put in place and any consumption of board materials, any conversations made on this material is done securely and all in the one place. This also ensures overall transparency.  
This is where the right board management tool is crucial.  
However, many higher education boards continue to operate with outdated, labour-intensive, and time-consuming processes due to insufficient technology solutions. Meanwhile, governance needs typically span multiple campuses, schools, and departments, as well as various boards serving different functions. 
These institutions also serve as an epicentre for technological and business advancement, preparing and educating the next generation of professionals to compete and lead in a modern workforce environment. Yet that dynamic spirit of innovation often does not always extend to routine college and university board management functions. 
Having board governance tools that can scale to suit the needs of these intricate institutions is essential. A board management software platform such as OnBoard empowers boards with easy access to a web-based portal that can reduce administrative burdens and increase efficiencies, security, and board engagement for optimal decision-making.  
Fewer administrative burdens

 

Centralised access and scaled governance

 

Secure solution for digital transformation

 

Ease of Use to strengthen engagement and collaboration

 
How Two Different Education Institutions Changed it All
Let's look at St John's Grammar school, an Australian private, early learning, primary and secondary school. 
Samantha Ellis, Executive Assistant to the school's Business Director, manages board meetings and sought a board management software that would bring greater efficiency and accuracy to the process.  
Implementing OnBoard took only a couple of weeks. "From signing up to using OnBoard live was a pretty quick process," she states, and she immediately noticed it was a lot quicker and easier to put board packets together. 
"I would definitely recommend OnBoard to other educators," she says. "The functionality, ease of use, and devices you can use it on—those are the things they should be looking at. Not bells and whistles." 
Now let's look at Purdue University, one of the top public universities in West Lafayette, Indiana, United States. 
University Trustee Gary Lehman approached OnBoard as board materials were taking an exceptionally long time to compile, and rightly so, given the huge amount of information required to be included.  
By the time board members received materials to review before the board meeting, they were reviewing information that was weeks old. A lot changes in that time.  
Now using OnBoard, information is accurate to the day and materials can be easily reviewed using any which device so easily and what's more?  
"On all the boards I'm involved with that use OnBoard, the directors are much more engaged," Lehman says. "It gets you information that's absolutely accurate and up to the second."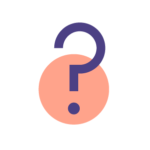 If you are looking to transform your board and make an informed decision about which software vendor is right for you, download OnBoard's Board Management Software Buyer's Guide to get started. 
By downloading this guide, the goal is for you to walk away informed, and know your board would be strengthened by selecting a particular provider. This guide is meant to remove any uncertainty in the vetting process, arming teams with the knowledge they need to make informed decisions about their board software. 
About The Author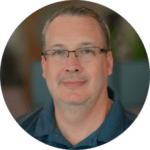 Adam Wire is a Content Marketing Manager at OnBoard who joined the company in 2021. A Ball State University graduate, Adam worked in various content marketing roles at Angi, USA Football, and Adult & Child Health following a 12-year career in newspapers. His favorite part of the job is problem-solving and helping teammates achieve their goals. He lives in Indianapolis with his wife and two dogs. He's an avid sports fan and foodie who also enjoys lawn and yard work and running.