Reading Time:
2
minutes
No matter how established your company is, mistakes happen. Some mistakes can be minor, like forgetting to empty the paper bin, while others lead to expensive legal action. For instance, you can run into legal issues if you miss a deadline or if a client claims your expert advice caused them financial harm.
Whether the error could or couldn't be avoided, you need protection to pay for associated costs if one does occur. That's where professional liability insurance comes in.
As a business leader or board member, it's important that you understand why your limited liability company (LLC) or organization needs to carry professional liability insurance. This article explains what professional liability insurance is, what it covers, and how much a policy costs.
What is Professional Liability Insurance?
Professional liability insurance is a type of liability coverage designed to protect service professionals against financial losses resulting from claims of negligence, errors, or omissions in the performance of their professional duties. Professionals in various fields, such as doctors, lawyers, architects, engineers, consultants, and accountants, typically acquire this type of insurance.
What Does Professional Liability Insurance Cover?
Also called errors and omissions (E&O) insurance, professional liability insurance typically covers legal defense costs, settlements, and judgments that may arise from claims made by clients or third parties alleging professional negligence or inadequate work. Professional liability insurance is different from general liability insurance, which covers more general types of risks, such as bodily injury or property damage. 
The specific coverage provided varies depending on the policy and profession, but common aspects typically covered by professional liability insurance include:
Services provided by your company that result in client damages

Copyright law issues, mistakes, oversights, and misunderstandings

Claims for libel or slander, whether they're true or not
Ensure effective, efficient meetings with our comprehensive Board Meeting Agenda Template.
How Much Does Professional Liability Insurance Cost?
The average price for professional liability insurance for small enterprises is $61 per month (or around $735 yearly), independent of the insurance policy limitations. Most policyholders can anticipate paying a premium for their professional liability insurance policy of $50 to $100 per month.
However, these costs are affected by numerous factors, such as:
Industry

Location 

Coverage limits 

Years in operation

Number of employees

Claims history
Getting Started With OnBoard
Just as with business insurance or nonprofit board insurance, the fundamental objective of professional liability insurance is to safeguard the long-term viability of your company. Though boards are bound by duty of care, you'll want to have confidence that your company is protected if a mistake is made and a client files a lawsuit against you. Professional liability insurance shields your company from encountering a dire financial situation.
However, it's important to note that professional liability insurance is just one aspect of safeguarding your company's long-term viability. In addition to insurance, utilizing reliable tools and resources can enhance your organization's governance practices and risk management. OnBoard software offers top-line benefits in this regard, including:
Secure messenger

Enterprise-grade security

Compliance with General Data Protection Regulation (GDPR) and HIPAA
OnBoard software helps CEOs and board members streamline their board management processes and mitigate risks. Combining the protection of professional liability insurance with the efficiency and governance capabilities of OnBoard software strengthens your organization's resilience and minimizes risks.
Download our free board meeting agenda template for an example of how OnBoard streamlines board business.
Ensure effective, efficient meetings with our comprehensive Board Meeting Agenda Template.
About The Author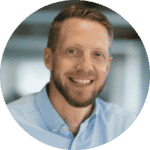 Josh Palmer serves as OnBoard's Head of Content. An experienced content creator, his previous roles have spanned numerous industries including B2C and B2B home improvement, healthcare, and software-as-a-service (SaaS). An Indianapolis native and graduate of Indiana University, Palmer currently resides in Fishers, Ind.