Reading Time:
2
minutes
WASHINGTON— ASAE and ASAE Business Services, Inc. announced its partnership with Passageways as the provider of the ASAE-Endorsed Virtual Board Meeting Management Solution. Passageways' board meeting management product, OnBoard, serves the governance needs of an array of association and nonprofit organizations across the country and around the world. This partnership will help associations navigate the COVID-19 crisis by offering free access for all new accounts through August 31, 2020.
"During these challenging times good governance is more essential than ever. That is why we collaborated with Passageways to make the ASAE-Endorsed Virtual Board Meeting Management Solution available for free to new accounts through the end of August," said ASAE President & CEO Susan Robertson, CAE. "Association boards, committees and other deliberative bodies need to be able to conduct secure, focused, effective, and productive meetings. They can do it by using OnBoard's comprehensive suite of secure virtual meeting tools."
With 95% of the U.S. population under some form of stay-at-home order, video conferencing integration has become more vital than ever. OnBoard features exclusive native Zoom integration that enables directors and CEOs to meet face-to-face directly within the platform.
"Our goal has always been to enable boards and leaders with everything they need for a successful meeting, so they can focus on governance and strategy at their institutions," said Passageways co-founder and CEO Paroon Chadha. "This partnership is a unique opportunity for all associations to use OnBoard — the platform that ASAE uses for its own governance and board meeting needs."
Passageways' OnBoard meeting solution is trusted by more than 12,000 boards and committees around the world. The solution helps teams govern with eSignatures and approvals and drive ongoing collaboration with secure messaging, real-time document sharing, integrated voting, and shareable annotations.
"During this time when we are all searching for virtual solutions for our most important activities, Passageways is laser focused on providing seamless continuity for governance meetings," said ASAE Business Services, Inc. President Betsy Piper/Bach. "This focus is in sync with our dedication to help associations succeed in fulfilling their missions by connecting with solutions that help increase efficiency, enhance their capabilities, and reduce costs."
After undergoing ASAE Business Services' stringent due-diligence process, Passageways' OnBoard virtual board meeting management solution was chosen as one of ten top-quality ASAE-Endorsed business solutions.
To learn more about the ASAE-Endorsed Virtual Board Meeting Management Solution, visit https://www.onboardmeetings.com/asae-virtual-meeting-management
MEDIA CONTACTS:
About Passageways & OnBoard
Passageways was founded in 2003. OnBoard is a virtual board management solution that securely connects organizations and their directors to all their meeting materials, meeting agendas, minutes, approvals, eSignatures, calendars, policies, and procedures. OnBoard is trusted by more than 12,000 boards of directors and committees around the world, including public companies, private organizations, non-profit organizations, and government bodies.
About ASAE Business Services, Inc.
The mission of ASAE Business Services, Inc. (ABSI), is to be the trusted source for essential business services for associations and nonprofits. The wholly owned subsidiary of ASAE, ABSI supports ASAE's efforts to promote excellence in association management. For more information about ABSI, please visit asaebusinesssolutions.org
About The Author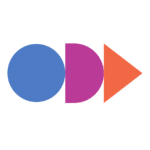 At OnBoard, we believe board meetings should be informed, effective, and uncomplicated. That's why we give boards and leadership teams an elegant solution that simplifies governance. With customers in higher education, nonprofit, health care systems, government, and corporate enterprise business, OnBoard is the leading board management provider.