Reading Time:
3
minutes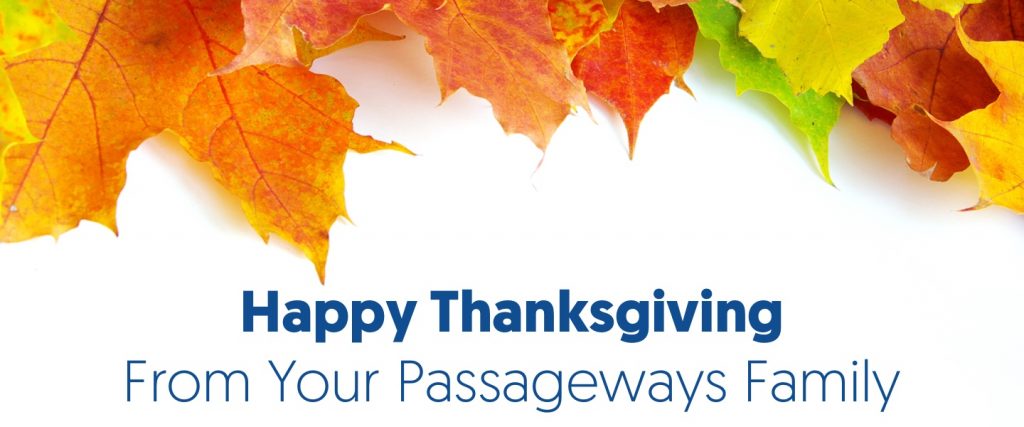 From earning our 1000th customer to our investment, this year Passageways has witnessed remarkable growth and change. There's so much to be thankful for and so many people that are responsible for our good fortune. So in keeping with our annual tradition, we at Passageways would like to take stock of all that we are so thankful for:
1. Thankful for our 1000+ Passageways Customers
2018 marked a significant milestone in the Passageways family – we crossed the 1000th customer threshold. From Public to Private organizations, we work with an amazingly diverse set of customers throughout the healthcare, financial, non-profit, and higher education industries. We are astounded every day by the commitment, trust, and inspiration we receive from each and every one of our customers. Without them, we couldn't possibly arrive every day with the devotion that we do. So, to all Passageways customers everywhere we thank you.
2. Thankful for a Strong and Vibrant Passageways Team
The great Pathfinders who come to work every day ready to code, write, design, and make our customers lives better, we are in debt to one another. We've been blessed by an abundance of talent in 2018, adding amazing people across every department. Together we are building tomorrows collaboration tools that will empower industries and make peoples lives better. To our colleagues and friends at Passageways, we are thankful for every one of you.
And we aren't finished yet – we continue to add remarkable people at an ever faster clip throughout the rest of 2018. We've got positions open and would love if you joined us. 
3. Thankful For Our Board and Advisors (too many to list but you know who you are)
There are countless individuals who have acted as mentors to us at Passageways. Leaders in their own right, they have helped guide us, drove us to improve our products, and taught us so much. From our Board of Directors to our countless advisors, your support has meant the world to us – and its helped turn 2018 into one of the most consequential years we can remember. Your passion for Passageways has translated into something remarkable, and we are forever thankful.
4. Thankful to Our Partners: AGB, ICBA, TBA, Mass. Bank, MDC, Filene, Coseke, Algorism
We are grateful to be surrounded by amazing partners that help us bring our products to distant shores, classrooms, branches, and offices all across the world. To our friends at the Association of Governing Boards of Universities and Colleges (AGB), the Independent Community Bankers of America (ICBA), the Texas Bankers Association (TBA), Massachusetts Bankers Association, Members Development Association (MDC), Filene, Coseke, and Algorism – thank you. We are thankful for each day you help us grow the Passageways family.
5. Thankful For Our Families, Those Who Support Pathfinders in Being Creative and Ambitious
With the support of our spouses, partners, children, and parents we come to work each day ready to tackle any challenge. Their support is the wellspring that drives Passageways continued innovation and growth. It's simply impossible to thank them enough for being our bedrock, our constant source of new energy, and our guiding light. To our families – both close and afar – we are forever in your debt.
6. Thankful for our Communities in Lafayette, Indianapolis, and Marlow, UK
From our sister cities of West Lafayette and Lafayette, South to Indianapolis, and across the Atlantic, the communities that surround Passageways are amazing and vibrant. We are left with a continued debt to the community and people around us. A debt we try to pay down through our 1-1-1 initiative, an opportunity for Passageways to give back 1% of our time, 1% of our product, and 1% of our profit back to the community. To the places we call home, thank you so much.
—
Most of all, we are thankful for being able to make a difference in supporting so many fine organizations. We are deeply thankful for the nonprofits that continue making a significant impact, the banks that keep the wheels of their local economy grinding, the to flagship universities and colleges that foster the next generation of leaders, the healthcare providers that help people get back to on their feet, and the technology and entertainment firms that forge the future and make us smile. Thank you to every organization, big and small, that are helping make a better world.
There's so much to be thankful for….from us to you! Happy Thanksgiving!
About The Author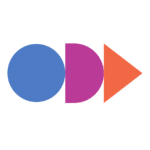 At OnBoard, we believe board meetings should be informed, effective, and uncomplicated. That's why we give boards and leadership teams an elegant solution that simplifies governance. With customers in higher education, nonprofit, health care systems, government, and corporate enterprise business, OnBoard is the leading board management provider.