Reading Time:
2
minutes
Lafayette, IN – October 23, 2018 – Passageways, the leading provider of secure collaboration software for employees and boards of directors, today announced the signing of Tacoma Washington-based Sound Credit Union ($1.5B on assets; 120,000 members) as its 1000th customer. Passageways started as part of the CUSO of Purdue Federal Credit Union in 2003, and today serves over 300 credit unions.
"Although we've expanded into a number of other verticals, our roots are still in credit unions," said Paroon Chadha, Passageways Co-Founder and CEO. "It seems only appropriate that we've met this milestone not only with a credit union, but with a progressive industry leader like Sound."
Sound will be using Passageways' OnBoard virtual board meeting product to streamline its board and executive meetings. This will be especially beneficial as Sound executes the first credit union acquisition of a bank in Washington state history.
"Passageways OnBoard solution will bring efficiency, collaboration, and add a first-class experience for our talented cohort of Board Members," said Don Clark, Sound Credit Union President/CEO. "A dashboard and centralized place for documents and decisions will be embraced and allow more time for important discussions to take place."
With the recent growth investment, Passageways will continue to invest deeply in product development, with a unique focus on current and future customers. Passageways recently opened offices in Indianapolis, London (UK), and Toronto (Canada) as it experiences booming growth both domestically and abroad.
—
ABOUT SOUND CREDIT UNION – Sound Credit Union was founded in 1940 and today is one of Washington State's largest credit unions. With 24 full-service branch locations throughout the Puget Sound area, Sound provides their 120,000 members with authentic and trusted financial support and services. Sound is driven by the purpose of standing with members, employees and the community through all waves of life. Learn more about Sound at www.soundcu.com.
ABOUT PASSAGEWAYS – Passageways was founded in 2003 with a mission to inspire and enable teams to perform better, together.  We do that by delivering a remarkable, collaborative experience by leveraging technology, talent, and insightful analytics.  Over 15 years of serving our customers and working with our community has taught us the true importance of teamwork.  For us, collaboration isn't a buzzword; it's our mission.  For more information, visit www.passageways.com.
About The Author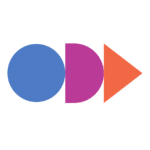 At OnBoard, we believe board meetings should be informed, effective, and uncomplicated. That's why we give boards and leadership teams an elegant solution that simplifies governance. With customers in higher education, nonprofit, health care systems, government, and corporate enterprise business, OnBoard is the leading board management provider.