Reading Time:
< 1
minute
Lafayette, IN, April 13, 2016 – Passageways announced that sales of their OnBoard board meeting solution tripled year-over-year in Q1 2016, continuing the explosive growth started with its release in 2014. Buoyed by growing demand in the wake of high profile digital threats, corporations increased their investment in a secure platform for their board of director communications.
"We believe that a board of directors armed with technology to securely and easily communicate and share information will guide their organization to a greater value," said Paul Lockhart, Passageways Vice President of Sales. "Our solution makes secure collaboration across every board meeting easy. There are few investments that generate the return that OnBoard delivers in both real costs and peace of mind."
ABOUT PASSAGEWAYS
Passageways is the leading SaaS provider of secure enterprise collaboration software. OnBoard, the world's most intuitive board portal solution works seamless across PC's, Tablets, and Phones to ensure that company executives, board members, and corporate secretaries can easily produce and securely share critical and time-sensitive board information. Board Members instantly receive real-time updates to the board books and use intuitive functionality like search, notes & annotations to easily collaborate with other members of the board. OnSemble, an enterprise-class intranet solution for banks, credit unions, and other financial institutions makes collaboration easy by bringing together the tools, technology, and know-how required to drive measurable improvements in employee collaboration.
About The Author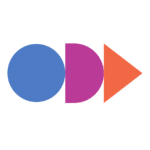 At OnBoard, we believe board meetings should be informed, effective, and uncomplicated. That's why we give boards and leadership teams an elegant solution that simplifies governance. With customers in higher education, nonprofit, health care systems, government, and corporate enterprise business, OnBoard is the leading board management provider.