Reading Time:
2
minutes
Passageways, a West Lafayette, IN based portal solutions provider for financial institutions, has wrapped up a memorable year marked with signing 40 new portal customers, revenue growth and profits.  In addition to signing customers in the Unites States, this year this list included banks and credit unions from Canada, Barbados and Russia.
The year also witnessed new product launches, several milestones and industry recognition through awards. Passageways also added 6 employees to its team based out of West Lafayette, IN.
The highlights of Passageways' growth in 2010 includes:
 – Passageways added 40 new portal customers in 2010, including Employee Portals, Board Portal, Vendor Management Portal and Disaster Recovery Portal.
– Passageways launched a "social" upgrade to its portal offerings introducing web 2.0 features such as news feeds, social profiles, like button & ability to follow someone within an organization or a community.
– Launched the Passageways community online in November, to deliver a collaborative client community portal where more than 150 people from 75 organizations are now collaborating on best practices around solutions provided by Passageways.
– Launched a new standalone solution for Vendor Management and secured more than 55 clients in the first 18 months of launch, including several banks and credit unions using standalone Vendor Management solutions.
– Following the 2009 launch of  'P4', the next version of the flagship portal framework P4 was installed at over 40 Passageways clients in 2010 and now over 70% of all clients have been migrated.
– Formed a strategic relationship with Policyworks and Abound Resources for Vendor Management offering in credit unions and banks respectively.
– Increased participation in Passageways' PowWOW Advanced User and Developer Conference to more than 130 attendees. This 2010 PowWow has been rated as the best conference yet by attending clients.
– Passageways introduced two certification programs and graduated over 20 people with Portal Administration and Workgroup Management certifications.
– Passageways portal solution won a best practices award from Credit Union Journal, for the fifth year in a row. This year's award was for Lobby Management solution given to Community Educators Credit Union, Florida.
"We finished the year very strong. Our Board Portal and Vendor Management solutions are seeing a huge demand and lead the industry in functionality and value" said Paroon Chadha, Co-Founder/VP Passageways. "We are excited to turn in our 7th consecutive year with profitable growth. We are even more excited about the future prospects with some of the more social products we have invested in, including our Community Portal Platform", adds Chadha.
"It's been very rewarding watching our organization mature so quickly as an innovative solutions provider. I am especially proud of our commitment to share our success by contributing to our chosen charities", says Gail Koehler, President and COO Passageways.
Passageways' PowWOW 2011 Advanced User and Developer Conference is scheduled for May 10th– May 12th in Indianapolis.
Passageways offers a portal framework that enables organizations to collaboratively organize and manage documents, processes, internal Web content and other corporate knowledge bases using its several modules. For more information please visit passageways.com
About The Author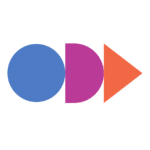 At OnBoard, we believe board meetings should be informed, effective, and uncomplicated. That's why we give boards and leadership teams an elegant solution that simplifies governance. With customers in higher education, nonprofit, health care systems, government, and corporate enterprise business, OnBoard is the leading board management provider.