Reading Time:
2
minutes
Productivity and Conservation brought in the limelight
West Lafayette, IN. May 7th, 2009 – Passageways, a West Lafayette, Indiana Based Portal solution software provider was joined by over 100 attendees from nearly 50 Financial Institutions for their fifth annual users conference at the Embassy Suites and Indiana Rooftop Ballroom in Indianapolis, Indiana.
The conference was started off on an engaging note by Key Note Speakers- Ron Nice, Rich Scholes, and Daniel Nice from the strategic planning group Nice Enterprises, where they explored market trends and the changing technological landscape. Another notable session was given by Gail Koehler and Samantha Merritt of Purdue Employees Federal Credit Union
This year's conference fused fun with the informative sessions by providing a night of entertainment including national touring comedians Moody McCarthy and Marty Polio joined with Mukund Ramachandran for a very funny opening gala. After the comedians there was a Rock Band video game and karaoke competition.
Again this year, Passageways' clients participated in a best practice competition, where their peers vote on the best practice in five categories. The 2009 winners are:
Best use of Portal to Streamline a Process

Fort Sill National Bank, for Streamlining the internal Job Application Process

Best Implementation

Pacific Continental Bank

Best New Module and Tie-in W/3rd Party

Bank of American Fork, for Product and Services Tie-In

Best New Module with Consulting

Purdue Employees Federal Credit Union for their Sales and Service Module

Other Notable Entries include:

American Airlines Credit Union
Beacon Credit Union
Northrup Grumman FCU
Alliant Credit Union
Belco Credit Union
CU*Answers
City National Bank
Eli Lilly Credit Union
The conference was also the chosen platform for launching the new Portal Certification Program. The Portal Certification program was developed to help test and formally acknowledge the ability of both Portal Administrators (Passageways Certified Portal Administrators) and Work-group Managers (Passageways Certified Work-group Managers). Passageways' will continue to develop and host more certification courses, as they received very positive reviews, and were well attended. The first batch included over 30 successful certifications being awarded.
Co-Founders Christopher Beltran and Paroon Chadha also delivered a look into the future of Passageways by delivering several sessions looking at future functionality and technology of the Portal, including the introduction several future initiatives such as Verona, Portal Gurus etc.
Also featured at this year's conference was the How To? Help Lounge, where customers could interact with staff and each other on new projects and ideas. Some of the products that were causing the most Buzz in the Help Lounge were the new Lobby Management Application, which helps track service at branches, Knowledge Management which Organizes Policies, Procedures, Product Information, Documents, and FAQs in a knowledge base, and, the Board Portal, which is a delivery channel for boards to access secure Packets, Announcements, and Key information online.
"We are very satisfied with the conference outcome, as were PowWOW attendees.  Over 80% of the attendees ranked their PowWOW experience either a 9 or 10 (on a scale of 1-10). The new ideas everyone shared and discussed is truly a testament to the entire Passageways community!" said Christopher Beltran, Co-Founder Passageways.
About Passageways
Passageways LLC is the leading portal provider to the financial industry. Passageways' mission is to provide an affordable portal strategy for banks and credit unions of all sizes, helping their employees and partners become more efficient in Communication and business processes, while organizing Enterprise Knowledge. The company is headquartered in West Lafayette, Ind. For more information, visit https://www.onboardmeetings.com/ or please call (765) 497 8832.
About The Author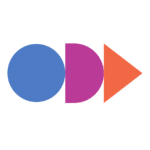 At OnBoard, we believe board meetings should be informed, effective, and uncomplicated. That's why we give boards and leadership teams an elegant solution that simplifies governance. With customers in higher education, nonprofit, health care systems, government, and corporate enterprise business, OnBoard is the leading board management provider.