Reading Time:
3
minutes
Collaboration Accomplished Socially
December 8th, 2012 – Today Passageways celebrates the 1 year anniversary of their online community, named CommuniTree!  CommuniTree is a vibrant community of passionate customers and employees who collaborate on a variety of industry topics!  "Since the community is free and open to all Passageways customers, much of the success of the first year can be credited directly back to our fanatical users!" says Stephanie Scott, Customer Relationship Manager and CommuniTree Project Manager.
Through an intense competition comprised an array of community submitted suggestions, the name CommuniTree was selected earlier this year.  Jen Taylor of Genisys Credit Union, winner of the contest, currently holds one of the top spots on the CommuniTree leader board.
"In today's world having information at my fingertips is a necessity.  That is what I LOVE about the CommuniTree and why it is so valuable to all its members.  It is such a great tool for accessing peers and their knowledge of a system we have in common.  I know that I am guaranteed to find answers when I visit the CommuniTree, whether it is in the Nuggets or existing Questions.  If it isn't there, I am confident that if I ask my fellow members, someone will be quick to respond.  Nuggets are a key source of information for me and have saved me many hours of discovering things on my own.  Being able to see other's best practices and trials and tribulations allows my creative juices to flow and allows me to be the most effective Portal Fanatic I can be." says Jen.
Since its launch, the Passageways CommuniTree has experienced serious growth in community engagement.  The community started with just a small pilot group of ten members and since has grown to over 650 members in its first year, with over 13,000 views!  At Passageways, there are now community engagement teams, user experience teams and more all looking at ways of further helping our customers share ideas and best practices!
Over 200 questions asked with over 500 answers given

Nearly 100 Best Practices shared

180+ organizations from across the US, Canada, and other countries engaged

Rich User profiles makes connecting with other users quick and easy

Robust customizable alerts keep users aware of what's new

Leaderboard for identifying top content contributors
In November, CommuniTree was awarded the 2011 Innovative Solutions Award Honorable Mention from BankNews.  This award recognizes companies that have introduced or significantly enhanced products designed to help community banks become more efficient, expand their capabilities and, ultimately, better serve their customers.
"We are honored that CommuniTree has received such recognition from the financial industry.  Our staff is excited to provide such a viable platform that creates new success for our customers through collaborative support," says Paroon Chadha, Co-Founder and VP of Business Development.
 The platform was designed to connect customers to each other and to vital information 24/7.  It has also become a unique way to further connect Passageways employees to customers openly in discussions, building a body of knowledge unlike anything available using traditional customer service tools.
The CommuniTree is leading to some great successes within organizations as well!  Jen Taylor summarizes her portal's success saying, "As a participant, I love being able to share my knowledge, experiences, and ideas.  We have come so far since we launched our Portal in July of 2010 and I contribute a lot of its success to our project team's ability to access the CommuniTree and it will only continue to grow as the knowledge in CommuniTree does!"
"Congratulations to our awesome customers who are demonstrating that collaboration across organizations is not only possible but leads directly to success within your organization and at Passageways we are proud to play a small part in your organization's success!  We look forward to an even more amazing year in 2012!  We are Ready to Rock!" states Christopher Beltran, VP of Product Development and Co-Founder.
About Passageways
Passageways specializes in providing corporate portal and board portal solutions for financial institutions, connecting their employees, directors, partners and vendors. Passageways solutions are used to streamline communications, increase collaboration and automate internal processes by replacing traditional solutions.  Passageway supports over 250 banks and credit unions and several other industries including several industry wide community portals, making it a leader in collaboration solutions in the financial services industry. Passageways offers a portal framework that enables institutions to collaboratively organize and manage documents, processes, internal Web content and other corporate knowledge bases using its several modules. Passageways now has clients in United States, Canada and the Caribbean Islands. For more information please visit
About The Author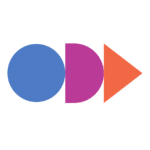 At OnBoard, we believe board meetings should be informed, effective, and uncomplicated. That's why we give boards and leadership teams an elegant solution that simplifies governance. With customers in higher education, nonprofit, health care systems, government, and corporate enterprise business, OnBoard is the leading board management provider.