Reading Time:
3
minutes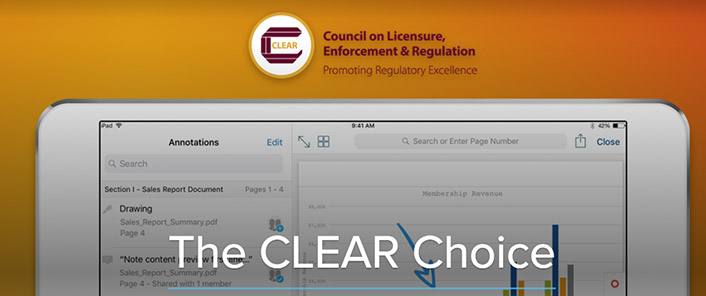 The Council of Licensure, Enforcement & Regulation's (CLEAR) board books occasionally spanned nearly 100 pages, for a board constituted with members from the U.S., Canada, Ireland, Australia and New Zealand. These two facts spurred the association's board to seek out a dedicated board meeting solution; one that would help them collaborate across the world and ensure updated board books could be easily accessed when traveling.
Founded in 1980, CLEAR provides the resources for ongoing and thorough communication of international licensure and regulation issues among all those interested or affected by the field. So encompassing is this field that occupational regulation is estimated to affect nearly 27% of the United States workforce.
"A little more than a year ago I provided board packets about a week before the meeting. The agenda was significant and the PDF file large, and one of the board members asked if there might be a better way," said Adam Parfitt, who has served as CLEAR's Executive Director for the past 10 years.
"The board member had experience of using board portals with his own organization and suggested we look at something similar. The other board members were keen to explore the suggestion."
As they searched for a board portal they demanded a solution that would be more than a document repository, they wanted a platform that would actually add value to the entire meeting process, from board book distribution to the close of the meeting.
Their evaluation ultimately led to OnBoard, "We wanted a solution that was more than just a glorified PDF, and that would provide the board members additional functionality," Mr. Parfitt continued. "We wanted something that would automatically adjust to time zone differences, the ability to take notes and have it saved to whatever device you were using. All of those were major factors in our decision to choose OnBoard."
CLEAR was ambitious, they wanted to quickly get their board members confident with the solution so they could rely on OnBoard for both board and committee meetings. "Once we used it for the board, I expected OnBoard to quickly be adopted by our committees, and it was!"
The CLEAR board saw immediate and significant improvements to the quality of their meeting preparation. "I think the major change on my end of things, and also for the board members, is the immediacy of getting board books that are always up to date," Mr. Parfitt said. "Now, we simply upload our materials into OnBoard and the board members have it at their fingertips the next time they turn on their device. That's been a really significant upgrade for us. As well as being able to make the notes, not having to carry pages and pages, and having something that's really easily navigable within the agenda – being able to touch the agenda item and being moved to the relevant page – all of that has been good. Those are pretty big benefits."
Mr. Parfitt was enthusiastic that other CLEAR members would see benefits from adopting OnBoard. "I'd say to other CLEAR members that its worked really well for the board, it's working very well for our committees. Once people are up and running in the system I don't imagine they would look back. We would absolutely encourage their participation and involvement."
About The Author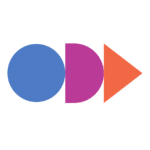 At OnBoard, we believe board meetings should be informed, effective, and uncomplicated. That's why we give boards and leadership teams an elegant solution that simplifies governance. With customers in higher education, nonprofit, health care systems, government, and corporate enterprise business, OnBoard is the leading board management provider.