How to Make a Meeting Agenda
Reading Time:
5
minutes
Are you setting clear expectations for what needs to happen before, during, and after your board meeting? From unprepared board members to conversations that veer off-track into irrelevant discussion topics, it's easy for a board meeting to go sideways if you're working with a poorly formatted meeting agenda.
Your meeting agenda format needs to be clearly defined with specific topics for discussion, time allocations to discuss each topic, and action steps to take following the discussion. An effective meeting agenda helps board members prepare in advance, keeps your meetings on topic, and makes the most efficient use of everyone's time.
Consider the following tips for crafting a more effective meeting agenda, and use our board meeting agenda sample below to get started.
Why Meeting Agendas Matter in the Digital Age
It's impossible to say when the first meeting occurred. For instance, did a group of ancient cavemen gather to discuss the day's strategy for hunting wild game? Or before the Industrial Revolution transformed city centers, did groups of farmers meet to discuss how to sell their crops to local villagers?
Probably, but they likely met without an agenda, or at least a written one.
Before the advent of telephones, most board meetings happened on a local level with members meeting in person to discuss important matters. In the 1800s, the telephone was invented, followed by the first conference call with multiple people in 1915 — opening new avenues to conduct a meeting. Boards continued meeting in person or by phone throughout the 1900s, until the digital revolution arrived in the 1990s and early 2000s.
The Internet of Things dramatically changed the board-meeting landscape, making it easier for administrators to collect and compile all of the information needed to craft an effective meeting agenda, then send complete board packets to all board members digitally. Rather than wasting time collecting, copying, and preparing documents manually for each board member prior to every meeting, administrators can simply do it once and share it with the entire group via email.
They also must navigate a more complex and volatile business environment when planning board meetings or drafting meeting agendas, which makes their jobs even more challenging. Boards must comply with new regulatory requirements, take precautions for cybersecurity, meet growing demands from investors, and manage digital disruption, among other reasons, according to this National Association of Corporate Directors (NACD) report.
Then 2020 happened. Business grinded to a screeching halt, as the global pandemic forced everyone to stay home. Board meetings were canceled until organizations found ways to pivot to virtual meetings. And without a central hub or online board portal to store and share relevant board documents, the job of a board administrator got that much tougher.
But corporate and nonprofit boards, alike, learned and adapted. In fact, according to our 2021 Board Effectiveness Survey, 79% of members, directors, and admins from around the world said remote work and virtual meetings made their board work more effective.
And it all starts with a clearly defined meeting agenda — whether you meet in person, virtually, or a little of both.
10 Tips for More Effective Meeting Agendas
When trying to determine how to design an agenda for an effective meeting, the most important thing is to set clear expectations for board members to take specific actions.
So, whether you have five board members or forty, or your board meetings last only a few minutes or span across several days, use the following ten tips to design an effective agenda:
Seek input from stakeholders.

Find out what your team needs and why they need it, then add it as an agenda item if you think it's important.

Discuss items that affect the entire team.

If you constantly zero in on topics they don't care about or need to know, board members disengage and become less effective.

List agenda items as questions, then seek answers

. Board members arrive better prepared when they understand what input you're seeking.



Share, seek input, or decide.

Avoid wasting anyone's time by clearly defining whether the board needs to simply listen, give their input, or participate in the decision.



Set a timeframe to discuss each agenda item.

This keeps the conversation from veering off track, but gives your team enough time to answer effectively.



Agree on the process.

When your board knows exactly what steps to take to complete the discussion or make a decision, they usually do.



Prepare board members for the meeting.

Distribute meeting agendas well in advance, so your team has time to read the materials and prepare some initial thoughts.



Identify topic leaders.

Give subject matter experts a heads up so they can prepare to lead any discussions before the meeting.



Make the first topic "review and modify agenda, as needed."

This gives your team time to make last-minute adjustments, so they use the meeting time most effectively.



Seek feedback through board surveys.

Find out what you did well, or what needs improvement, following every board meeting.
See How OnBoard's Agenda Builder Accelerates Meetings
5 Ways Meeting Minutes Make Agendas More Successful
For many workers, virtual meetings make it difficult to speak up and share their opinions during board meetings. And it seems the issue will only grow more complicated as companies start asking employees to return to the office or creating a new hybrid way of also working at home.
OnBoard's easy Zoom Integration is just one of many options available to keep board members engaged during virtual meetings. Recently, OnBoard introduced Minutes Builder, which enables boards to take minutes in real-time using their meeting agenda as a template, and helps keep everyone focused on the meeting and actively engaged.
While some organizations are required by law to keep meeting minutes, it's an essential best practice for all boards to operate most efficiently and productively.
Here are five ways Meeting Minutes make boards more successful:
Document without interrupting workflow.

Take minutes based on your meeting agenda within OnBoard to seamlessly integrate minutes into the meeting workflow.

Keep meetings actionable.

Use OnBoard to record next actions or decisions, then assign tasks after the meeting to specific directors and track their progress.

Get minutes approved before the next meeting.

Stop wasting valuable time approving minutes from the last meeting with the easy Voting and Approvals functionality of OnBoard.

Create institutional memory.

It will help future board members contribute to the larger discussion if they know what happened, when, and why.

Ease the load for your board administrator.

Their job is hard enough, so give them a tool that makes crafting meeting agendas and distributing meeting minutes a whole lot easier.
Ready to take your meeting agenda and minutes to the next level? Request a demo or a free trial of OnBoard, the board intelligence platform that empowers boards and committees to hold more effective, informed, and uncomplicated meetings.
About The Author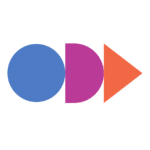 At OnBoard, we believe board meetings should be informed, effective, and uncomplicated. That's why we give boards and leadership teams an elegant solution that simplifies governance. With customers in higher education, nonprofit, health care systems, government, and corporate enterprise business, OnBoard is the leading board management provider.