How to Build a High-Performing Corporate Culture
Reading Time:
5
minutes
Culture is a culmination of the work organizations do and the processes they use to get it done. Here's a look at what high-performance cultures include.
What sets organizations with high-performing cultures apart from other organizations? What's the secret to building — and maintaining — a high-performance culture?
That was the subject Steven Rice, the Chief Human Resources Officer for the Bill & Melinda Gates Foundation, discussed in 2017 during a wide-ranging webinar that covered the effect culture can have on organizations.
Although there is no universal solution that works for every organization, culture is a culmination of the work organizations do and the matter in which they do it. While each organization is different, there is a framework that can be implemented and followed to build a high-performance culture.
The 3 Outcomes of High-Performance Cultures
Rice's thinking on the subject is grounded in the Center for Creative Leadership's framework, based on extensive research in the field of building high-performing teams and cultures. What they found is high-performing cultures do three things exceptionally well:
Their culture creates clear direction.
They align the organization to implement its priorities.
They ensure the commitment and inspiration of its people.
And while this may appear at first glance quite simple, the difficulty that arises is all three must be aligned, together, to drive a high-performing team. You might have a clear and distinct direction, but if your resources aren't aligned and you don't have the commitment from your workers, you will sub-optimize your strategy. The overlap is critical to creating a high-performing culture. But how do you get there?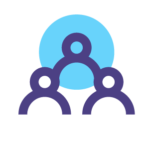 Creating a High-performing Culture Built for Impact and Results
To achieve a high-performing culture, your organization must have a theory of how to implement change. Rice said, "The joke that I make is that HR is a math problem … what are the inputs and outputs that really get you to the destination you want to achieve. If you look at the theory of change model, the outcome we are trying to get to is the directional alignment … we believe to get to that destination, the organization needs to have a set of shared experiences, those are the four agreements. Those are the bellwether on how we will treat each other and operate in the context of the work we do."
The four agreements — Show Respect, Offer Trust, Be Transparent, and Create Energy — are how individuals should comport themselves in the work they do and outside the office.
Those are grounded on the leadership principles, characteristics that every manager in an organization should exhibit:
Prioritize our collective success
Model courteous inquiry and intellectual integrity
Nurture people & build great teams
The secret sauce of this formula centers on ownership and accountability. Organizations need to consider how feedback occurs and how it's being internalized, what are the mindsets and behaviors that everyone must exhibit, and what are the consequences and accountability mechanisms in place to align incentives. The solution is a self-reinforcing loop between social reinforcement and structural levers.
Social Reinforcements
Leader-led and peer-to-peer

Walk the talk
Connect
Feedback
Recognition
Consequences
Share high-performing success
Show appreciation for high performance
Structural Levers
Manager Levers

Select people who will evolve our emerging culture
Develop self & others
Incentivize and recognize behaviors
Build up people who embrace and foster a high-performing culture

System Levers

Governance to define decision rights and accountability
Build culture-aligned processes and tools to evolve how we work
Communicate to reinforce, celebrate, and sustain progress
Establish a culture that embraces positive energy and high performance
Setting Your Organization Up for A High-Performing Culture
Define performance changes that ignite high performance. Ideate and explain the behaviors clearly so that all employees have an understanding of what they entail. Doing so will give the entire organization a universal vocabulary that all employees can use to practice change and evaluate how the high-performance culture is being built in real time. The changes should be tailored to your organization's needs and goals.
Identify root cause mentalities and reshape them. Effective leaders understand the importance of not only identifying root causes but also addressing them to resolve an organization's issues. Although employees often have their mentality regarding acceptable workplace behaviors, managers and coworkers still play a significant role in establishing the way people approach their work. When it comes to creating a high-performance culture, every cue needs to showcase the correct way to foster that culture within the workplace. Before organizations can expect change, however, they must first identify the root causes that are getting in the way of the high-performance culture they seek. Once those root causes are identified, organizations can then begin reshaping them and building their desired culture.
Create initiatives to showcase and strengthen the desired culture: For a culture shift to stick, leaders must highlight the behaviors and attitudes that help build and foster their desired culture. Doing so becomes self-reinforcing and supports the new culture that is being implemented. When behaviors and mindsets add value toward the organization's goal of creating a high-performance culture, leaders must celebrate those actions in a way that employees feel encouraged to accelerate the progress being made.
Establish a clear employee work experience. The keys to altering mindsets and behaviors are: sharing a meaningful change story, leaders serving as role models, offering skill-building, and making formal changes to processes, systems, and incentives. Creating a work environment that allows each of those keys to work in concert will lead to a clearly defined work experience for employees that minimizes mistakes and misunderstandings while simultaneously easing the culture change.
Grant people the power to change themselves. Before organizations can change, the people they are comprised of must first change, which isn't always an easy undertaking given the reality that not everyone is open to change. Organization leaders must employ a style that allows employees to recognize how their mindsets affect the organization's culture so they make conscious decisions about how they are going to address their changes.
Empower your employees to lead the culture change. Rather than declaring a call for change at the top of the organization and hoping the change will naturally flow through the ranks, take on a different perspective that allows all employees to prosper during the culture shift.
What Changed for Boards in 2021?
Everything. See the trends that shaped boards and their meetings in 2021.
Think Through Your Own Culture
This isn't a one-size-fits-all approach to driving a high-performing culture. Simply, it's designed to be thoughtful, rigorous, and practical. Steven Rice stresses that every organization, whether adopting this model or refining their own, must realize:
Culture wins over the best strategy, every time
Culture doesn't change without behavior shifts
Leading culture is personal; you can't ask anyone to do what you're not willing to do first.
Lacking strong external accountability for change, leaders create the conditions of accountability via their commitments
You can watch the entire webinar and view the slide deck here. This highly informative discussion between Levine and Rice demonstrates the centrality of culture in creating a high-performing organization. This webinar underscores one important point, that culture cannot be ignored; that investing in culture will pay dividends.
About The Author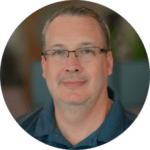 Adam Wire is a Content Marketing Manager at OnBoard who joined the company in 2021. A Ball State University graduate, Adam worked in various content marketing roles at Angi, USA Football, and Adult & Child Health following a 12-year career in newspapers. His favorite part of the job is problem-solving and helping teammates achieve their goals. He lives in Indianapolis with his wife and two dogs. He's an avid sports fan and foodie who also enjoys lawn and yard work and running.